Table of Contents:
Office 365 Home Premium vs. Office 2013 – Rent, Buy or Walk Away?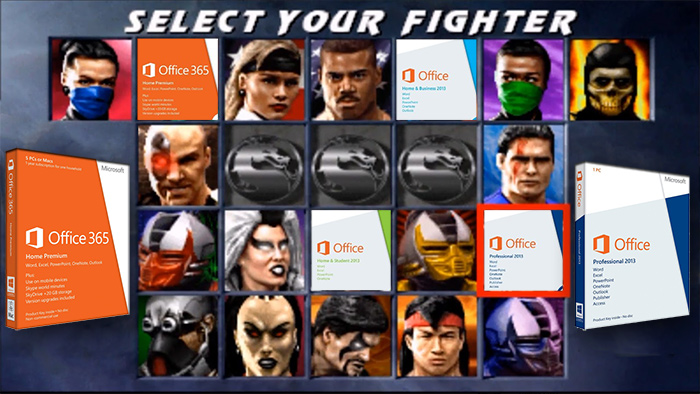 In the recent past, people had two choices for acquiring Microsoft's Office productivity suite – buy or pirate. Then along came Open Office/Libre Office, Google Apps, and other free applications, transforming the decision to buy, pirate, or skip altogether. Microsoft may not have to worry about losing its core business and educational customers, but Office's future in the home market was starting to look a little iffy.
As typical for Microsoft, its largest competitor was often itself. Given the cost of the suite, many users would opt to hang on to very old versions of the software rather than upgrade, creating security vulnerabilities and compatibility concerns along with the outmoded applications.
Jump into 2013 and the landscape has again changed with Microsoft's bold move to keep Office dominant, turning the buy-or-use-freeware decision  to one of buy, rent, or use freeware.
Let's get that latter choice out of the way. Between Google Docs, LibreOffice and other solutions, there are legitimate alternative to Microsoft Office – if you don't really need 100% compatibility with Office documents. Even so, alternatives to PowerPoint and Publisher are largely second-cousin status; sure, they exist, but are you really going to spend your time hanging out with them?
To be crystal clear, there is no other single suite of applications that is so widely used as Microsoft Office. Word, Excel, and PowerPoint  make up the core of this product line and nearly all computers in the U.S. have some version of Office installed. Outlook is less popular than it used to be, but still has a large and passionate user base.
So really, you now have two choices when it comes to getting the latest Office suite – rent or buy.
Pages