Table of Contents:
First, assemble your PC and install Windows (I'll assume you know how to do that). Do updates and install the latest drivers/required software for your tuner from the manufacturer's website (if internal). Don't be duped by whatever programs they're trying to install. All you need are the drivers and essential hooks for Media Center. When that's done, install your remote control's IR receiver. Genuine MCE remotes shouldn't require any software in Windows 7, so it should be a plug-and-play experience.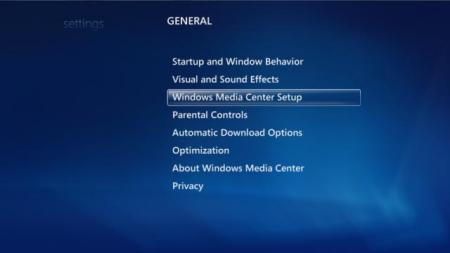 Launch Windows Media Center by pressing the green button (with the Windows Logo on it) on your remote. If it's the first time you've launch Media Center, you should be prompted to run the setup wizard. If not, go to Settings, General, Windows Media Center Setup. Follow the prompts to set up your screen, guide, and to scan for channels.
If you're using a CableCARD device for premium cable services, you'll need to contact your cable provider to acquire a M-type CableCARD. In some cases, they'll send it to you to install yourself, in other cases they'll insist a cable tech come over to do it. Windows Media Center will guide you (or the tech) through the CableCARD activation process during setup.
What's next?
To get the most from your new Media Center PC, here are a few tips:
1. For local video playback, XBMC is hard to beat. It plays back a wider variety of video and audio formats then Windows Media Center.
2. Put that smartphone to use! One major complaint about Media Center PCs in the past are that they can be a pain to control outside of Media Center where you need a keyboard and mouse. There are a variety of apps (paid and free) that let you use your smartphone as a keyboard and mouse. Download one to your device and install the server app on the PC, and using your PC from across the living room is easy!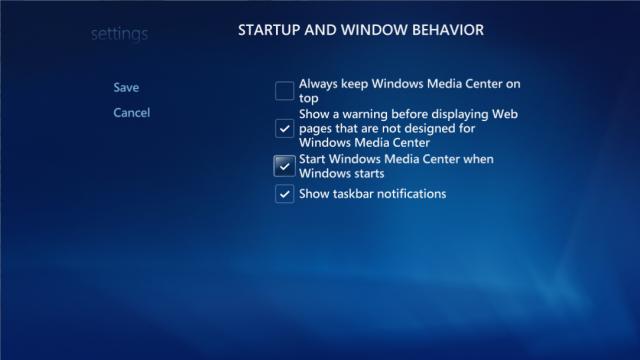 3. To make your new Media Center PC living room friendly, set Windows Media Center it to start automatically when Windows Starts.
4. Use your XBOX 360 as a Media Center Extender to watch live and recorded TV from your Media Center PC in any room!
The Bottom Line
All together, the base cost for our budget Media Center PC (including Windows 7 Home Premium), rang up around $500 after sale prices and rebates.
Total: $509.92*
From there, the kind of tuner you need to buy influences the remaining cost. Using the tuners mentioned above, your total costs* would be:
(*Prices accurate at the time of submission. Sale prices and promotions subject to change)
If you're cutting cable, you'll make up that $589 within the first year alone. If just replacing your cable company's crappy box, your break even will take a while, but you'll enjoy the flexibility and features a lot more.
Compared to TiVo's offering it's still a great deal. Their top-end DVR is $399 at retail, but quickly balloons to $900 when you tack on lifetime service. Sure, you could opt to give them $15 per month instead, but going right back to where you started just seems silly now, doesn't it?.
Related: "Why You Want a Home Theater PC in Your Living Room"
Have you built or used your own Media Center PC? Got a different suggestion for the budget build? Share it with us in the comments below.
Pages