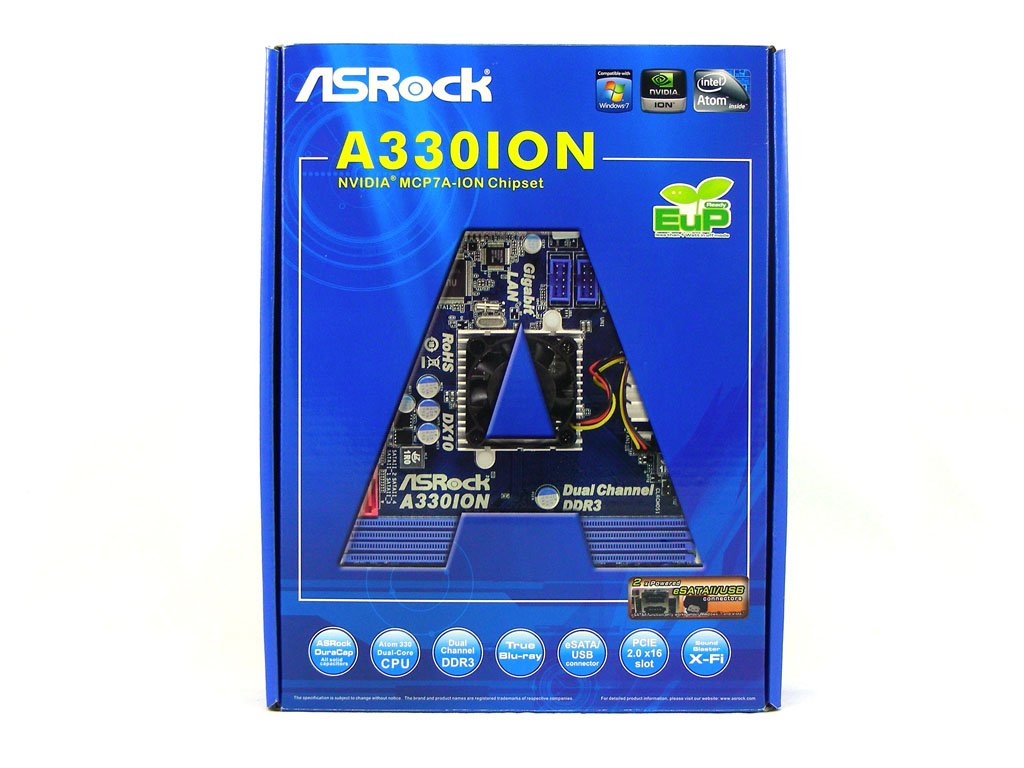 ION systems have gained in popularity with the HTPC community due to its ability to run Blu-ray discs without losing the playback in full speed mode of the movies or other Blu-ray data. The ION system has recently seen the introduction of the second generation, but this is mostly a cosmetic change with adding NVIDIA Optimus technology to the chipset.
The introduction of the ION 2 chipset is due to the fact that Intel has included integrated graphics on the CPU of the N450 Pinetrail CPUs on their next generation of Atom systems which prevents NVIDIA from using their integrated graphics as the sole provider of graphics on that platform. NVIDIA also updated the specs of ION2 to support DirectX 10.1 features.
There is still a market for ION motherboards on the market with the older CPUs as the main benefits of the N450 are the integrated graphics and memory controller. The CPUs are not faster nor are the integrated graphics faster than the last generation. Today Iím reviewing the ASROCK A330ION based upon Intelís N330 Dual Core CPU and the ION platform.