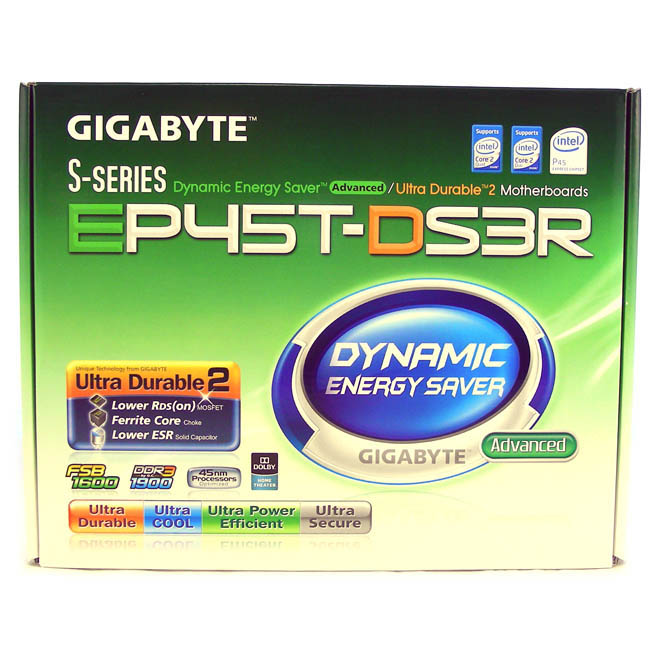 With the recent launch of the Intel Core i7 CPUs, and the X58 chipset, one may wonder what the need for a P45 chipset based motherboard is today. The transition to a new chipset and CPU is generally more expensive than buying the previous generation CPU and motherboard. The P45 chipset is available on motherboards today for under $100 for the motherboard and CPUs with a wide range of pricing not available yet for the Core i7 CPUs.
This leaves a wide area for the consumer wanting to upgrade or build a computer without buying the new CPU, motherboard and memory that a Core i7 setup would require. The most inexpensive X58 motherboard is $300. Cost of ownership of the latest and greatest is always more than the COO of older technology. P45 motherboards with an inexpensive CPU and DDR3 memory still offer great performance compared to the competition.
GIGABYTE manufactures motherboards, video cards, and other computer related equipment. They are a Tier-1 motherboard manufacturer that is popular with high-end enthusiasts due to their features and general performance. They have released a myriad number of motherboards based upon the P45 chipset including the EP45-DS3R I'm reviewing here. Today the EP45T-DS3R differentiates itself from the EP45-DS3R by having DDR3 memory support with the T suffix standing for DDR3 memory.