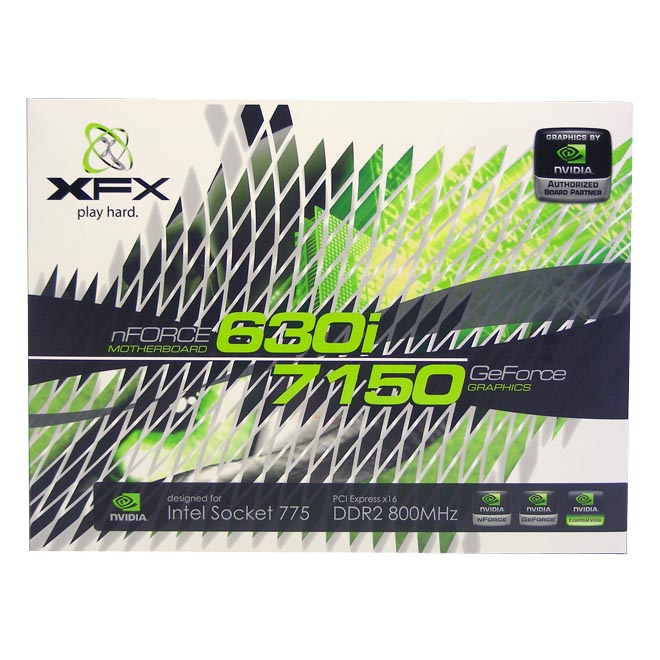 XFX has long been known as one of the top video card makers in the NVIDIA camp, with many overclocked versions of their video cards reaching the market. Recently, they've also started manufacturing motherboards based upon NVIDIA chipsets, starting with the 680i SLI series from last year. We have a long relationship with the company, with many reviews on their hardware available to view.
NVIDIA first entered the motherboard scene with the nForce chipset back in 2001. This first foray into the motherboard market included integrated Geforce 2 MX class graphics, the best mainstream graphics solution on the market at the time. After a bit of a delay with the skipping of the Geforce 3 generation, NVIDIA released integrated graphics based upon the Geforce4 MX series of cards. The feature set of that generation was the same as the Geforce 2 MX but it offered higher performance.
NVIDIA took a break from the integrated graphics market after the GeForce 4 MX. The release of the GeForce 5xxx series of discrete graphics cards didn't offer enough performance and features to be competitive against the high-end AMD integrated graphics of the time, the IGP200, and couldn't compete against the ever-present Intel 915G graphics core in terms of price. 2006 that all changed with the release of the integrated 6150 core which brought SM3.0 to the integrated market. NVIDIA launched the 7150 integrated graphics late last year and today I'm reviewing the XFX 630i motherboard with NVIDIA's latest graphics chipset for the Intel integrated market, the 7150.