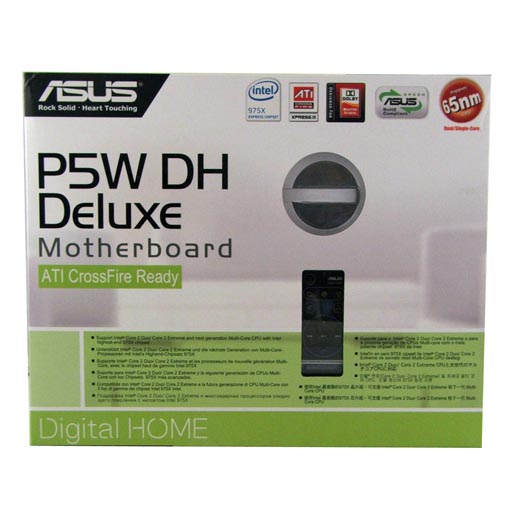 The proliferation of motherboards on the market based upon Intel chipsets is with good reason. After all, Intel designed the CPUs that are being used in over 74% of the computers sold today, according to Mercury Research with AMD 25.3% and companies like VIA contributing less than .3% to the market.
One of the primary pushes in computers has been the Digital Home. AMD has started marketing the AMD Live Initiative, and Intel has been using the Intel ViiV branding to indicate the Digital Home initiatives of both. Home Theater PCs have increased in the domination of the market place since the advent of Windows Media Center.
ASUS is the number one manufacturer of motherboards on the market today, with over a third of the motherboards manufactured in 2006 being ASUS built boards. They manufacture boards based upon every chipset, allowing the enthusiast a wide selection of boards to choose from with themes like Striker Extreme, and the Gamers' Edition boards also on their boards. They recently released the P5W DH Deluxe board which is on the test bench today.