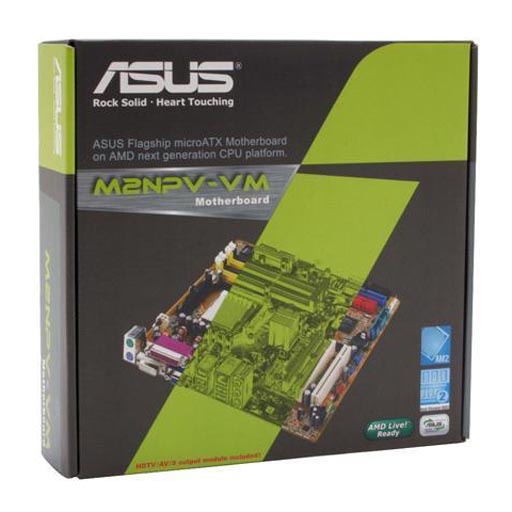 With the release of Microsoft Vista, the need for add-on video cards has never been greater. Intel's integrated video, the GMA3000 is sufficient to run Windows Vista Aero Glass GUI only, supporting Pixel Shader 3.0 in hardware but Vertex Shader 3.0 in software. Using the Intel integrated video for anything but running the Operating System is a problem, as performance in games, playing back HD-DVD movies, Blu-Ray movies and H.264 content is increasingly dependent on the video card capabilities. With the advent of new games running DirectX 10 only this year, video cards in general and integrated video will have to be upgraded to Shader Model 4 standard to play them.
The AMD side of integrated video has similarly been limited to the integrated Xpress 200 from AMD (ATI) and the integrated GeForce 6150/6100 from NVIDIA. Keeping in mind that integrated video helps sell systems to businesses and large corporations that don't require high-end graphics cards like the 8800GTX from NVIDIA or ATI's forthcoming R600 video cards, the absolute minimum requirements for integrated video on a board sold today should be the 6150 or Xpress 200. It is likely that new integrated video from both Intel, NVIDIA AMD and other chipset manufacturers are forthcoming to support the necessary SM 4.0 hardware to run the bare minimum DirectX 10 games.
Over the years I've really enjoyed using ASUS motherboards. My primary motherboard has been ASUS based for years, as I find their boards to be overclocker-friendly, stable, have tons of features and they are popular among the hardcore enthusiasts. They are the number one motherboard manufacturer in the world, with about 1/3 of the motherboards released on the market manufactured by ASUS. ASUS makes motherboards from every chipset available, including Intel, AMD, NVIDIA, SIS and VIA.
NVIDIA was founded in 1993 by Jen-Hsun Huang, Chris Malachowsky and a group of former SGI engineers. Their primary focus over the years has been and still is in producing video cards. Their first integrated video was based upon the GeForce 2 MX series of cards with features like Hardware Transformation and Lighting, 32-bit color, dual texturing and more available on this chip. The next iteration of integrated video chipset from NVIDIA was based upon the GeForce 4 MX series. This chipset had the same feature set but much higher performance. NVIDIA decided to hold off on releasing an integrated GeForce 3, 4, or 5 series card as the time wasn't right. In 2005, NVIDIA introduced the GeForce 6150, based upon their NV40 series chipset. The board on the test bench today is the ASUS M2NPV-VM, based upon NVIDIA's nForce 430+GeForce 6150 combination.