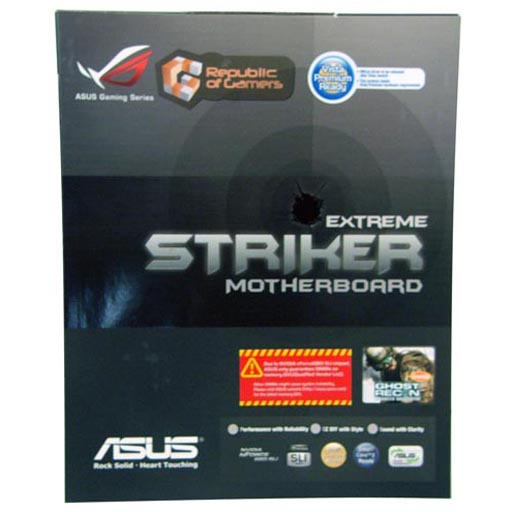 This week saw the exciting launch of the NVIDIA GeForce 8800GTX and GTS, and the launch of the nForce 680i chipset for Intel CPUs on the 8th. These launches brings NVIDIA back to the forefront of graphics technology and motherboard technology, with the first DirectX 10 Shader Model 4 card, and a new motherboard chipset for the Intel platform that supports many new overclocking features.
Intel launched the Quad Core Extreme QX6700 on November 1st, ushering in a new era of four CPU cores on a single processor die. The QX6700 has hit retail today, November the 14th, with numerous OEMs like Dell and Gateway offering complete computer systems with the new CPU.
ASUS has traditionally launched motherboards on NVIDIA chipsets, AMD (ATI) chipsets, Intel chipsets, Via chipsets and even SiS chipsets, if the board is worthy. Today they have launched their latest high-end motherboard, the Extreme Striker motherboard, based upon NVIDIA's new nForce 680i chipset. This is review of the new ASUS Striker Extreme board and the features of the 680i chipset.