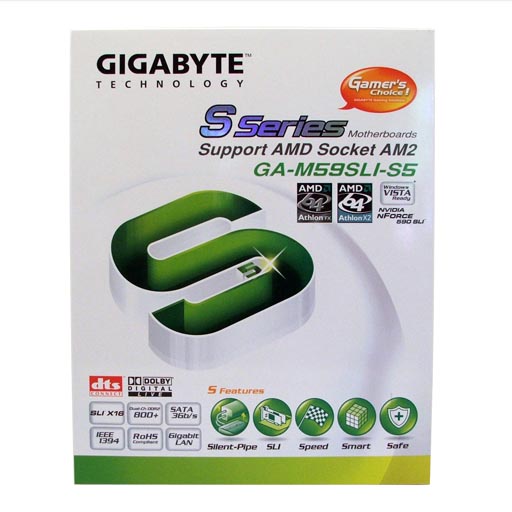 NVIDIA is currently the number one provider of AMD chipset motherboards for the high-end market. Founded in 1993 by Jen-Hsun Huang, Chris Malachowsky, NVIDIA has over 2 Billion USD in annual revenue and over a Billion USD in the bank. Things weren't always so rosy for NVIDIA, as at their beginning they took in less than 100 million USD in revenue a quarter and had practically no market share in the video card arena due to Microsoft's usage of polygons in DirectX instead of the quadratic equations used by NVIDIA's NV1 video card.
GIGABYTE is one of the biggest Taiwanese motherboard manufacturers in the world. They were founded over 20 years ago in Taiwan and have grown today to manufacturing video cards, motherboards, DVD-ROM drives, Communication, Network Server and various other computing devices. They use various companies for their motherboard chipsets including NVIDIA, Intel ATI and others.
The big news of the computing industry of the last couple of months was the proposed merger between ATI and AMD. The computing landscape has changed, with many motherboard manufacturers shying away from Intel based ATI chipsets because of the merger, so much so that it was a major reason ATI announced they would fall short of revenue expectations for the next quarter. AMD launched the AM2 platform shortly before the merger announcement, and NVIDIA launched the nForce 590 SLI, nForce 570 SLI, nForce 570 Ultra and nForce 550 at the AM2 launch.