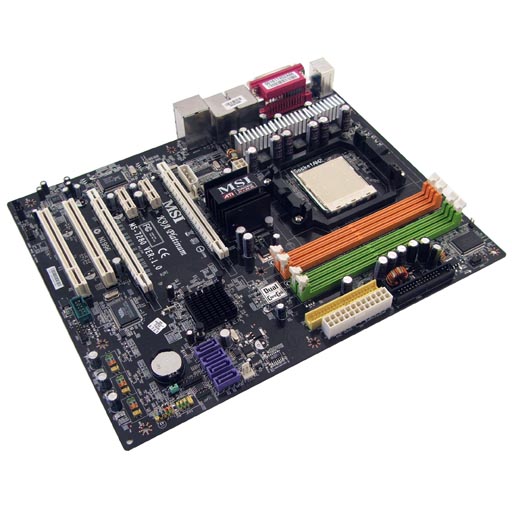 In the wake of the announced merger of ATI and AMD two months ago everything in the motherboard and computer industry will likely change. I won't go into a commentary on the merger, as I've done so already in other reviews. The combined company will continue to release motherboards on the AMD platform and support an open platform for computers that will allow other companies to continue to manufacture AMD motherboards without a licensing fee, as Intel does.
It's been a while since I did a review on a MSI motherboard. MSI used to have a big presence in the United States in terms of motherboard sales. Today, they are in the top three motherboard manufacturers in Taiwan and in the top five in the world. Last year they had over 2.4 Billion in USD sales.
ATI launched the RADEON Xpress 3200 chipset in April of 2006 for the AMD Socket 939 platform. This was the replacement for the Xpress 200 chipset that was launched at the end of 2004 with the Socket 939 platform launch. The benefits of the Xpress 3200 include Crossfire mode with two x16 slots, High Definition Audio and more. Today I'm reviewing the MSI Xpress 3200 board the K9A Platinum.