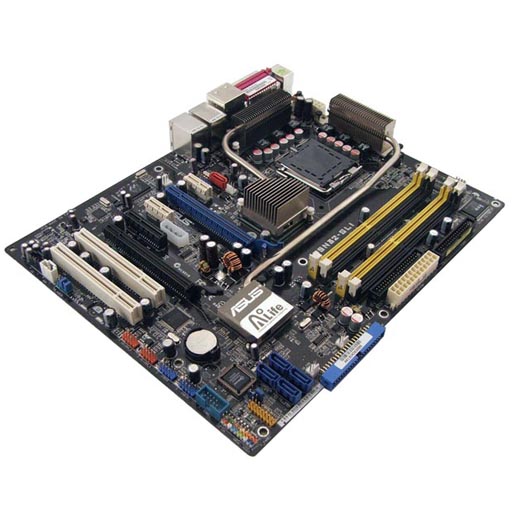 ASUS is the number one motherboard manufacturer in the world with 52 million motherboards shipped last year. That meant 1 out of every 3 desktop motherboards was manufactured by ASUS in 2005. ASUS makes motherboards, video cards, cases, notebooks and other computer components. Over the years I've reviewed many a ASUS product.
Intel rules the roost in motherboard chipsets. They introduced the LGA-775 platform just over 2 years ago with the 925X and 915P/G motherboards. Since then they've introduced Dual Core CPUs, the 955X, the 975, 945 and 965 chipsets. One thing about Intel CPUs is that every new iteration of CPUs requires a new chipset. The next iteration of Intel chipset should bring a new integrated graphics core.
NVIDIA is one of the top graphics chip makers in the world. In fact, with the acquisition of ATI by AMD, today they are the largest standalone graphics card maker, with over $2 billion in revenue a year. They entered the motherboard chipset market in 2001 with the nForce chipset. In 2004 they entered the Intel chipset market with the nForce4 for Intel chipset. Late in 2005 they launched the nForce x16 chipset and today I'm reviewing the ASUS P5N32-SLI Deluxe motherboard.