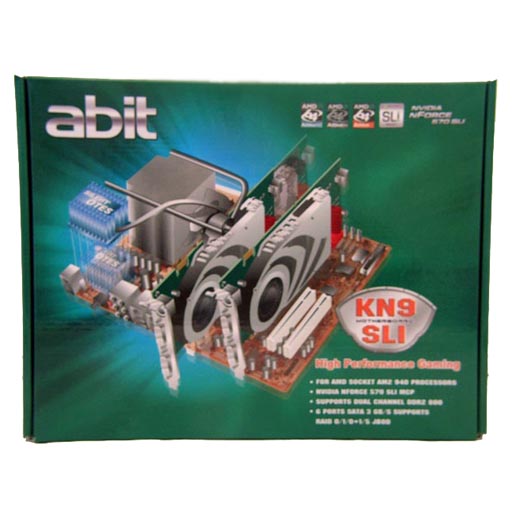 As you may know, AMD made a proposed merger bid with ATI last week for $5.4 Billion USD. This has me wondering what is next for the computer industry. What will the main supplier for high-end AMD chipsets, NVIDIA, do? Will we see the elimination of NVIDIA chipsets that support AMD CPUs from the market? How will the proposed merger affect the licensing agreement with Intel for ATI chipsets? What does it mean for ATI graphics cards?
I thought it pertinent to discuss some of these issues before going into a review on another ABIT motherboard based upon an NVIDIA chipset, because if the merger goes through its likely we'll see at least a closer alignment with Intel of NVIDIA high-end chipsets. AMD has stated that they want to keep an open platform strategy, meaning we'll likely see NVIDIA chipsets for the AMD platform in the future. ATI has also stated for the record that their focus on high-end graphics cards will continue. We'll have to see how the future goes.
ABIT is a Tier-1 motherboard manufacturer based in Taiwan. They manufacture motherboards based upon ATI, Intel, NVIDIA and other chipset manufacturers. In recent years they have had some financial difficulties but today are back stronger than ever. They teamed up with Jonathan Fatal1ty Wendel to brand high-performance motherboards and graphics cards a couple of years ago. Their motherboard partnership continues, but Fatal1ty has signed up with XFX on graphics cards. Today I'm reviewing the ABIT KN9-SLI motherboard.