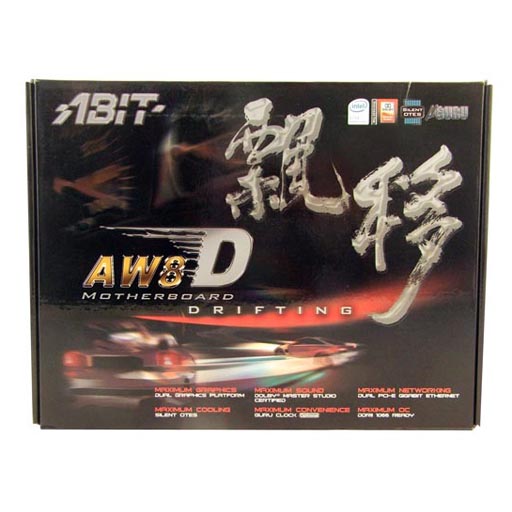 ABIT is a Tier-1 motherboard manufacturer based in Taiwan with over 15 years of experience building graphics cards, motherboards, mini systems and other computer components. ABIT motherboards are known for their performance, features and overclocking ability. Recently, ABIT has been in a bit of a bind with financial troubles. Today, ABIT has redefined themselves and their rebirth is stressing quality.
Intel controls the computer market with over 50% of the CPU market controlled by the computing giant. AMD in recent months has given Intel a big run for the money, but with the release of Intel's Core 2 platform, Intel has finally regained the performance lead in the CPU market. Enthusiasts will likely move to the Intel Core 2 platform.
Intel introduced the Socket 775 platform in April of 2004. At the time, new features included the replacement of the AGP bus with the PCI Express bus, the new CPU Socket, native SATA drive support, High Definition Audio and more. The first motherboards to support the new standard was the 925X and 915P/G series. Last year, Intel introduced the 975X series to coincide with the Dual Core CPUs. ABIT's AW8D is the motherboard I'm reviewing today.