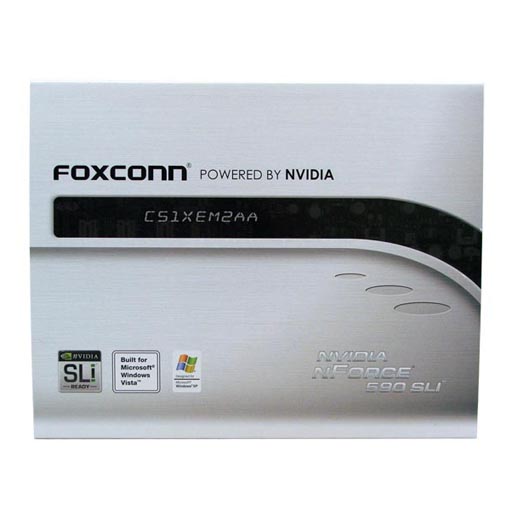 The Intel and AMD CPU race has really heated up with the release of the AM2 and Core CPUs. Intel has taken the lead in performance, and AMD has moved their entire line to DDR2 supporting chipsets. It'll be interesting to see what AMD's counter to the Core 2 Extreme and Core 2 Duo CPUs are as they are faster in virtually every respect over AMD's offerings at the moment.
NVIDIA first entered the motherboard chipset market with the introduction of the nForce chipset in 2001. Subsequent to the nForce, NVIDIA has virtually controlled the AMD chipset market, especially in the high-end and mainstream segments. An important milestone was the release of the nForce4 SLI chipset late in 2004. This chipset, along with Crossfire and their successors have really driven the motherboard chipset market.
Foxconn is one of the biggest motherboard manufacturers in the world. It has a market capitalization of over 6 billion USD, or slightly less cap than NVIDIA today. FOXCONN manufactures video cards, motherboards, chassis (cases), bare systems, CPU coolers and more. Today I'm reviewing the C51XEM2AA motherboard based upon NVIDIA's nForce 590 AMD chipset.