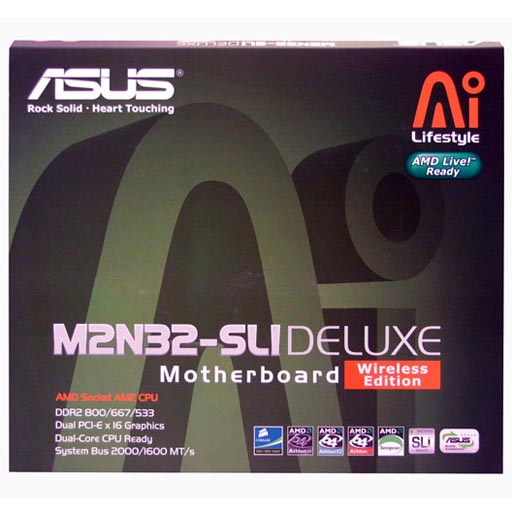 Now that AMD has swung backwards into their 940 Socket architecture we will begin seeing a mass variety of manufactures incorporating NVIDIA's new 590/570/550 chipsets into their motherboard lineup to meet the market demand for the new AM2. For the moment and right out of the gate only ASUS and Foxconn (Who Makes Just About Everything) have boards readily available for the market. At the NVIDIA Summer Camp event we were showed what the Foxconn motherboard was capable of achieving, and after a few hours of briefings we were introduced to the new EPP memory settings in the BIOS that will allow much better memory tuning ability and performance options.
What does EPP stand for? Well EPP stands for Enhanced Performance Profiles. What does it do? It allows the motherboard to BOOT at memory setting that can be determined by the SPD, but then allow the user to change the memory settings in the BIOS for enhanced performance and in doing so the board will now BOOT with the memory set at its advanced settings state. This is a good thing for motherboards that only recognize memory with the standard SPD settings and fail to post when using memory with advanced memory timings. NVIDIA is bringing to the table with their memory partners SLI memory, that when combined with EPP technology on a supported motherboard, will allow much faster timings and better overclocking options outside of the standard SPD limitation.
When we first received the motherboard in our test kits from our partners over at AMD, the ASUS BIOS did not have support or recognition for the new EPP modules that were being sampled by Corsair that featured this support. After about a week we finally were emailed an updated BIOS that allowed for the EPP support, and then retested the board with the new 2GB kit that had the EPP technology embedded. I have read on many sites that the improvement level from the Socket 939 FX platform is about a 1% increase and that is really not the case as with the new memory and memory setting their was at least a 3-4% gain in performance. Other memory companies are also gong to have EPP support and at launch Corsair had an ace up their sleeve, but the other companies will catch up quickly and soon have their own EPP versions available.
The thing that seems to be getting looked over is that fact that multitasking, something that I feel Intel has always dominated on due to their superior memory management, has been put on level ground with this new launch. After all you get a new faster NVIDIA chipset, new memory w/EPP performance enhancement, and a new Socket 940 CPU that has been designed to run at its optimal best. Sure if you just want to use generic memory and slap a system together you might just get a 1% increase, but the options are there to take it another level up. The ASUS M2N32-SLI Deluxe sports the high-end nForce 5 590 chipset and has features that will rival any board in its class. I was impressed with the board initial looks and spent a couple of weeks tinkering around with the board prior to the NDA lifting on this entire launch. Keep reading and we will take a close look at what ASUS has to offer in their latest AM2 motherboard, on paper and from looks alone it seems to have some appeal.