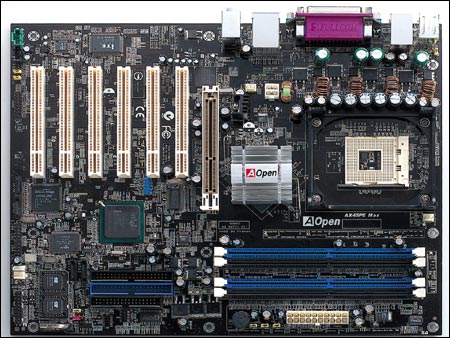 AOPEN AX4SPE MAX
Board Revision
1.0
BIOS Version
R1.02 07/02/2003
Default Clock Speed (MHz)
2813
North Bridge
Intel 82865PE
South Bridge
Intel 82801ER
Number of PCI slots
6
Memory type
DDR266/333/400
Number of memory slots
4
Maximum Memory (GB)
4
AGP Pro Support
N/A
Number of Physical USB 2.0 ports **
8
Active Cooling on Chipset
N/A
Adjustable AGP Voltage
Yes
Adjustable Memory voltage
Yes
IDE or RAID Controller other than Southbridge
Silicon Image Sil 3112A Serial ATA RAID
On-board Sound
AC97 Realtek ALC650 6 Channels
On-board LAN
Broadcom BCM5705 10/100/1000 Ethernet
* Voltage and Physical support for previous generation of AGP
** Not just pin headers onboard
Based around the Intel 865PE chipset the AX4SPE supports the Socket 478 P4 CPU line in both the 533MHz and 800MHz variety and uses the SB ICH5R allowing the use of RAID 0 Striping (WIN XP Only) as well as incorporating the Silicon Image SATA150 controller allowing the use of up to eight hard drives in your overall configuration when combined with the standard parallel controllers. The Silicon Image controller offer RAID functions 0/1 Striping or Mirroring RAID arrays and the integrated parallel control offers 33/66/100 transfer rates via its two IDE connectors. This is very over the top hard drive support and will probably be a bit overkill to many users but the fact that the options are there is a very satisfactory feeling.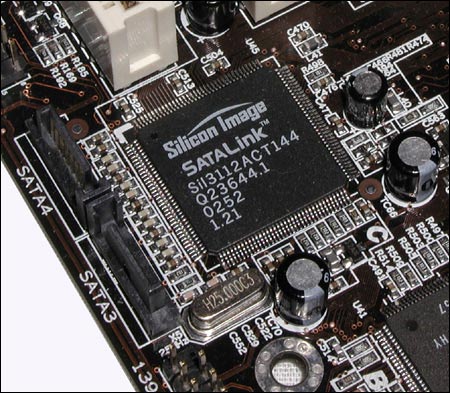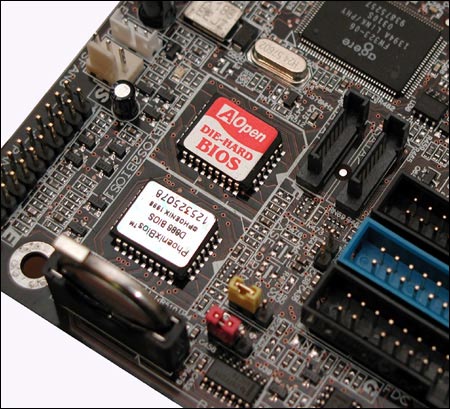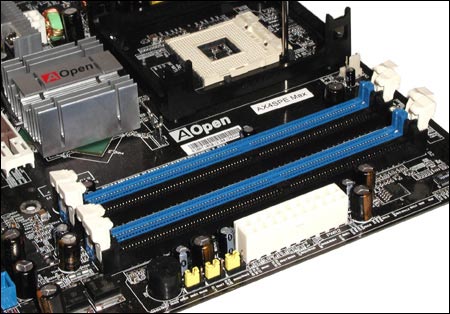 Memory support on the board comes via the four DIMM slots and features Dual-Channel memory functions as well as the ability to handle up to 4GB of non ECC DDR400/PC3200 RAM. 8X AGP support is available and one nice thing about the slot is its cool locking slide arm that is easy to reach and use. I don't know of you have ever tried using that plastic tab used on some boards to lock the AGP card in place but its design is far inferior to the one used on this board. The 8X AGP interface offers an approximate clock rate of 533MHz and supports a top end data rate of 2,133 MB/s, which equates to compatibility with all the latest NVIDIA and ATI cards which are all 8X based VGA solutions.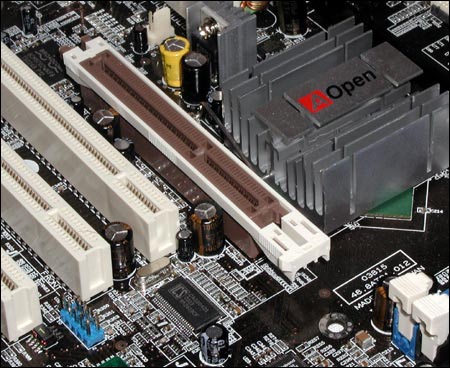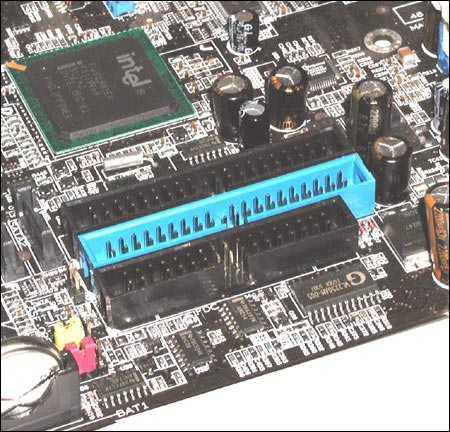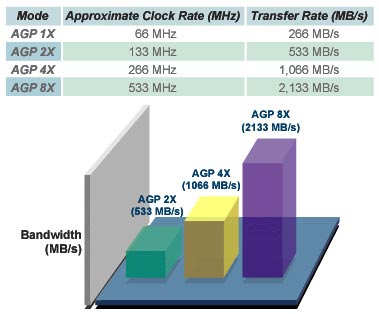 Six PCI slots are more than enough for most tasks and system configurations as both sound and LAN are provided as on-board options on the AX4SPE, sound being provided by the Realtek AC'97 CODEC on-board (ALC650) which supports 5.1 digital audio and comes with its own bracket with SPDIF input/output jacks for clear dynamic audio and LAN being provided by the Broadcom Gigabit PCI LAN Chip. The LAN is compatible with all 10/100/1000Mbit systems with an RJ45 connector located on the rear I/O. The Agere 1394 Control Chip (FW323) offers two IEEE1394 connections via an included cable that attaches to headers located on the board and blocks a PCI slot when used.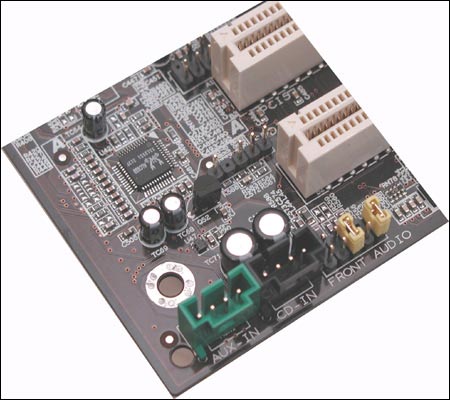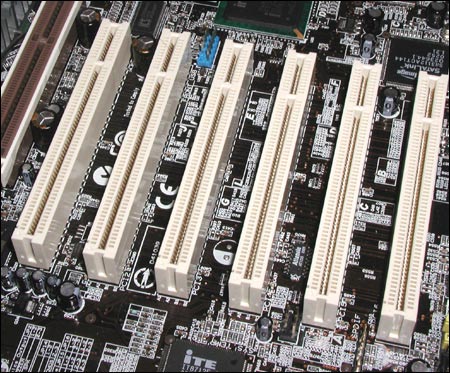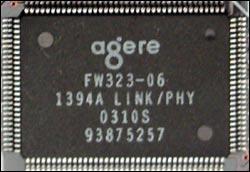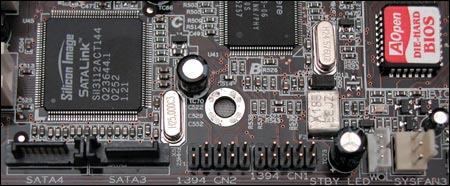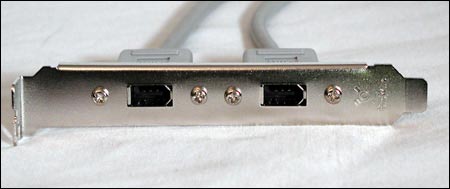 The board comes with an excellent software and driver package along with all the proper cables for quick setups including a user's guide to help you on your way as well. There are options for overclocking that I will discuss in the setup section of the review that enthusiasts will find very appealing. The board has enough power headers on-board to accommodate up to four separate fans and features that help to custom control them. To some the color of the boards PCB may be no big deal but when building a custom system with a window the cool black PCB of the AX4SPE makes a good choice for having a system with awesome aesthetics. On paper this board looks amazing and has many options that will please most audiences but the real test is the stability and performance so lets move ahead and see how the board stacks up against the competition.
Content
Easy Installation Guide x 1
Enhanced Full Pictured Manual x 1
EzRestore Guide x 1
Bonus Pack CD disc x 1
Norton Anti-Virus CD disc x 1
Intel ICH5R Serial ATA RAID Driver Diskette x 1
Silcon Image Serial ATA Driver Diskette x 1
Floppy Disk cable x 1
40-wire IDE cable x 1
80-wire ATA133 cable x 1
Serial ATA cable x 2
Serial ATA Power cable x 1
IEEE 1394 cable x 1
USB2.0 + Game port cable x 1
S/PDIF cable x 1 (English version only)
Back Panel I/O Shield x 1
CPU Retention Module x 1