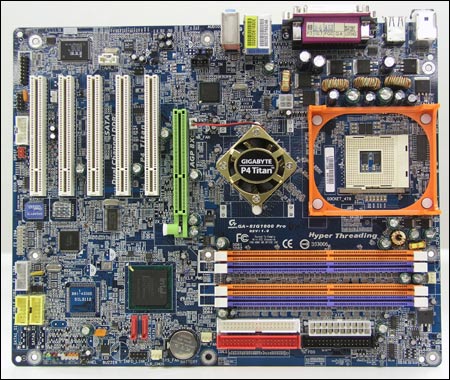 GIGABYTE GA-8IG1000 PRO
Board Revision
1.03
BIOS Version
F6 - March 30 2003
Default Clock Speed (MHz)
2793
North Bridge
Intel 82865G
South Bridge
Intel 82801EB
Number of PCI slots
5
Memory type
DDR266/333/400
Number of memory slots
4
Maximum Memory (GB)
4
Universal AGP support *
N/A
AGP Pro Support
N/A
Number of Physical USB 1.1 ports **
0
Number of Physical USB 2.0 ports **
6
Active Cooling on Chipset
Yes
Adjustable AGP Voltage
Yes
Adjustable Memory voltage
Yes
Southbridge UDMA 133 Support
Yes
IDE or RAID Controller other than Southbridge
N/A
Auto speed-down/shutdown on fan failure
N/A
Auto speed-down/shutdown on heat alarm
N/A
On-board Sound
AC97 Realtek ALC655 6 Channels
On-board LAN
INTEL 82562ET 10/100
* Voltage and Physical support for previous generation of AGP
** Not just pin headers onboard
The 865G chipset supports dual channel DDR400 memory and 800 MHz CPU's. It supports Gigabit Ethernet with Communication Streaming Architecture, which utilizes direct connection to North Bridge Instead Of PCI channel if manufacturer chooses Intel's own network Gigabit chip.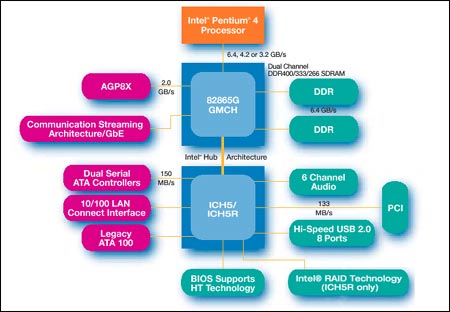 It supports two Serial ATA channels in addition to standard IDE channels. If the ICH5R used instead of ICH5 on the motherboard, it supports Serial ATA RAID. In this case neither ICH5R nor Gigabit Ethernet was on the motherboard.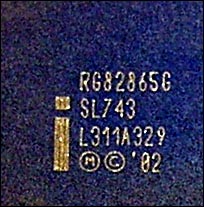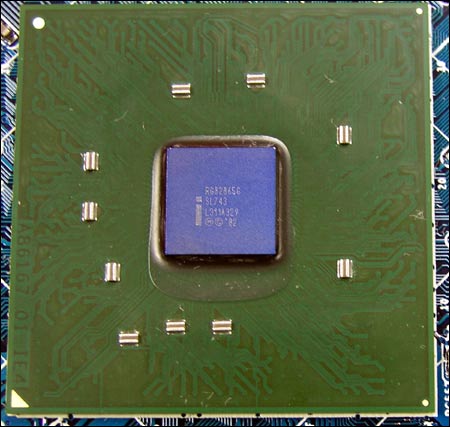 There are two flavors of the GIGABYTE GA-8IG1000. The PRO model, which we reviewed has the Firewire connections, Dual BIOS support, and Intel Fast Ethernet connection in addition to the standard model.
First of all, the motherboard is really colorful. I saw orange, purple, green, blue, red, yellow and white. The glass side covered chassis with blue fluorescent lightning owners will be happy to see it but I am an old school guy. The purple and orange colored memory slots make it easier to handle dual channel situations though. You install a pair of low latency DDR400 memory to the same colored slots.
The second thing you notice is the shiny, cool looking fan on the Northbridge. I don't know if active cooling is necessary but this motherboard showed awesome overclocking results.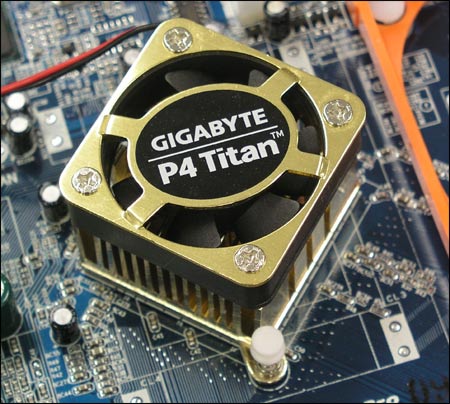 The PRO version has the traditional Gigabyte Dual BIOS capability. In case of power failure or a rookie tries and fails when programming the BIOS, you will have the luxury of an immediate recovery. But there were no Clear CMOS jumper and I don't understand why. You have to short the solder heads or remove the battery and wait to clear the CMOS.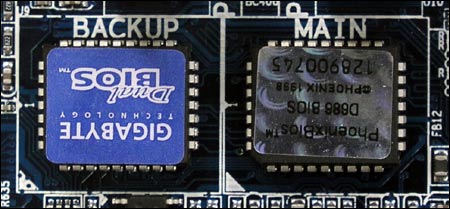 I saw a new capability on this motherboard called Xpress Recovery. When you press F9 when booting, you may backup the system files on the harddrive. This may help if you delete a system file. But if your harddrive crashes it will not matter.
The motherboard has ICH5 Southbridge and doesn't have any kind of RAID chip or IDE controller so it doesn't support RAID. The ICH5 gives you the option to install two Serial ATA harddrives and 4 IDE Devices. Of course you may use an SATA to IDE adapter for harddrives if you like to, but Serial ATA harddrive sales are pretty much on steam due to reduced prices.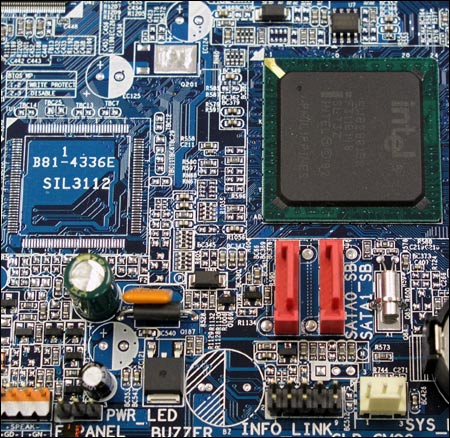 You will see two red Serial ATA connections under the Southbridge. There is an empty spot which writes Sil3112 and two empty spots for more SATA connectors. Obviously they came up with this flexible PCB design for different type of motherboards, which includes Serial ATA RAID.
The motherboard has 6 USB 2.0 ports; 4 on the backplane and two on an additional bracket. It will make everybody happy. Do you think it is too much? Let me fill them out for you; Printer, Scanner, PDA, Two joysticks, memory card reader, USB Cam, oops seven.


The sound capability is supported by the new Realtek ALC655 sound chip. In addition to the older ALC650 chip, ALC655 is AC'97 Rev. 2.3 compatible and is embedded with an impedance sensing capability to detect when a device has been connected to input or output jacks. If we translate this to English, it means if you connect your speakers to microphone jack, system will warn you.
You can get 6 channels of audio either from the 3 Stereo connections on the backplane or you may utilize the analog or optical digital outputs on the additional bracket.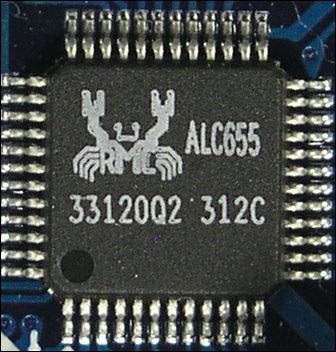 The PRO version has the Firewire capability and it comes with the bracket which includes a mini and a standard Firewire connections. There were no gigabit network connections but I think the Intel PRO 100 VE network capability on this motherboard will do just fine.