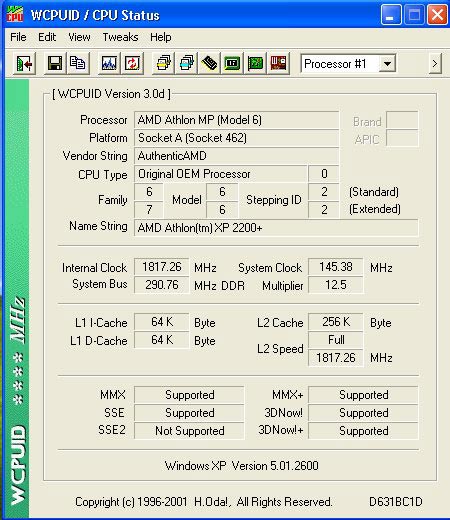 Stability & Compatibility
You can review our stability/compatibility testing methods here.
Test System
2200+ AMD Athlon XP
40GB WD ATA100 HDD 7200 RPM 2MB cache 8.9ns seek time
16x DVD-ROM
Crucial 512MB DDR400 2x256MB sticks
MSI Ti4200 8x running 250/514 core/memory using 44.03 Detonator FX drivers
Now that I've shown you what this board can do in terms of performance with the integrated video, it's time to show what the board can do with our usual suite of benchmarks and stability testing. Prime95 was run for the full 12 hours without a crash both on the integrated video and with the Ti4200 that we normally review motherboards with. Further, I installed an ATI RADEON 9700 Pro and ran our stability tests again.
Because this motherboard has integrated graphics, I tested our standard benchmark suite with the Ti4200 8x and the integrated video with 512MB DDR333 and a 128MB frame buffer. This setting is the best performing of the ones available to the integrated graphics card on the MRN-L, and is meant to show how performance is when it's enabled.