The motherboard is a micro-ATX motherboard with a small foot print. Its 9.6" to 9.6" size makes it suitable for small form factor PCs.
Installation was not hard but I can't say it was jumperless. You have to set the CPU and memory frequency to 100 or 133. The default setting was 100 MHz so we had to set it to 133 MHz by hand.
When you hit the power button, you see a full page logo which you can change to your taste using the software included in the CD. For overclocking or frequency settings there was not many options. If you set the jumpers to 133 MHz, you will see 133,137,140 MHz bus frequency options. For memory you may select Auto, 200,266 or SYNC. That's it.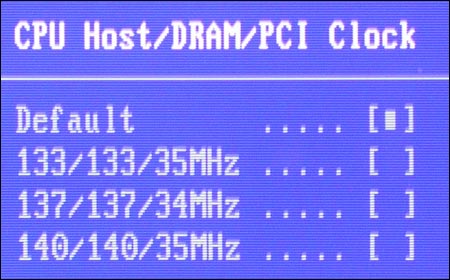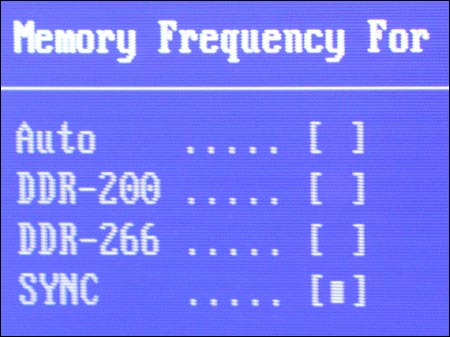 There is a time saving option when booting up. There were three key combinations. When you press Ctrl-C, you directly get in to CPU settings in the BIOS. Ctrl-F directly loads Fail safe settings and Ctrl-P directly loads performance BIOS settings. These are done before you get in the BIOS menu. To protect BIOS from viruses FIC added BIOS Guardian option in the BIOS. This option protects BIOS from unauthorized BIOS software modifications.
It was really easy to install the drivers. If you haven't installed an AGP card, it automatically installs the ATI graphics chip driver. If you installed an AGP card, it only installs the chipset drivers.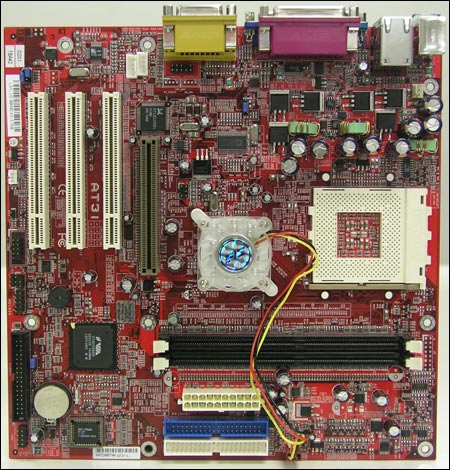 For ergonomics and design, there is not much good to write. The Northbridge chipset fan cable is unnecessarily long and it was connecting over the memory slots. Power supply connector was in front of the board and when an AGP card installed, you have to take it out to install memory. It was blocking the release mechanisms of the memory slots. There was no film around the socket to protect motherboard for heatsink installation accidents, and no protection to secure AGP card from slipping out on delivery.
The package was good. Power DVD XP 4.0 software was included in the package. Manual was detailed. Software CD was easy to install. I reached technical support easily.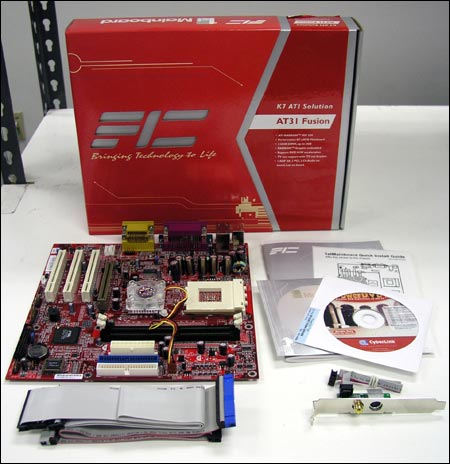 Package Contents
FIC AT31 Motherboard
User's Manual
1x ATA 66/100 cable
FDD cable
Driver CD
Power DVD XP 4.0 CD
Bracket with Composite and S Video Out