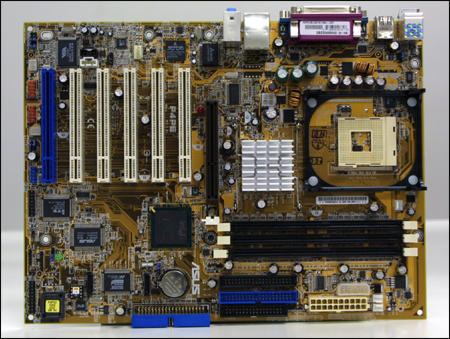 ASUS P4PE
Board Revision
1.03
BIOS Version
11/06/2002 1002
Default Clock Speed (MHz)
2005
North Bridge
82845E
South Bridge
82801DB
Number of PCI slots
6
Memory type
DDR200/266/333
Number of memory slots
3
Maximum Memory (GB)
3
Universal AGP support *
N/A
AGP Pro Support
N/A
Number of Physical USB 1.1 ports **
0
Number of Physical USB 2.0 ports **
6
Active Cooling on Chipset
N/A
Adjustable AGP Voltage
Yes
Adjustable Memory voltage
Yes
Southbridge UDMA 133 Support
Yes
IDE or RAID Controller other than Southbridge
Promise PDC20376 SATA 150 RAID
Auto speed-down/shutdown on fan failure
N/A
Auto speed-down/shutdown on heat alarm
N/A
On-board Sound
AC97 Analog Devices AD1980 6 Ch. Digital
On-board LAN
Broadcom BCM5702CKFB Gigabit Ethernet
* Voltage and Physical support for previous generation of AGP
** Not just pin headers onboard
This board is an 845PE chipset board and supports DDR333 and Hyper Threading. Other than our fixed comparison test setup, I tested it with 3.06 GHz Pentium 4 CPU. I will keep those results for future comparisons with i7205 chipset. But as soon as you install a Pentium 4 with Hyper threading support, you will see two CPU's on your POST screen and another option will appear in your BIOS menu.

If you leave it enabled and you have an Windows XP installed, either Home or Professional edition , the System Device settings will change your system setting to ACPI Multi processor PC. It is a virtual state. The system will see your CPU as two CPUs. It will not be as fast as two physical CPUs but it will utilize your CPUs resources better. So multi-tasking will be faster and software that supports Dual CPUs will have some performance benefit.

This board has six PCI slots. One of them is marked as Blue and called the "Blue Magic Slot" Other than standard PCI functionality it will support a special ASUS card which will support Wireless 802.11a, 802.11b & Bluetooth standards. This special card which will support all three standards is not introduced yet. Under Blue Magic Slot, between Firewire and USB bracket ports, you will see reserved pins. Don't play with them now but you can read wireless PCI_USB and Original PCI Reserved pins. Most probably it is for that special card.


This motherboard supports 6 USB 2.0 ports. Four of them are on the backplane, two of them are on a bracket combined with Midi/Game port. You will see sound and Gigabit ethernet ports on the backplane.
It has 6 channel on-board audio using the Soundmax AD1980 chip. The motherboard supports RCA and optical digital outputs with an additional bracket. There are CD and AUX in ports for CD-Audio and Auxiliary devices on the motherboard stuck between two PCI slots. This is an installation issue.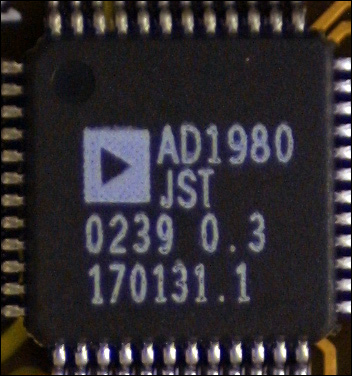 The hottest topic enthusiasts talk about is Serial ATA and RAID support. Enthusiasts have been very disappointed about it. Let me explain why. Promise PDC20376 supports RAID but the problem is not that. Other than standard UDMA 100 two channels of IDE ports, there are two Serial ATA ports and one IDE port. You can use these additional ports like this.
Single IDE Harddrive
Two Serial ATA Harddrives. Independent or RAID0 or RAID1 configuration
Single IDE Harddrive + Single/Dual Serial ATA Harddrive. Independent or RAID0 or RAID1 configuration
So you can't use two Standard IDE harddrives for RAID0 or RAID1 configuration. Serial ATA is around the corner and for new disk and motherboard buyers it will be an easy shift. But some of the enthusiasts already have striped disk sets and their disks are not serial ATA and they don't want to change it soon.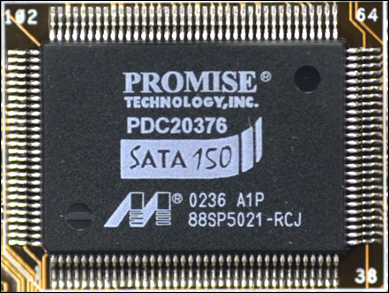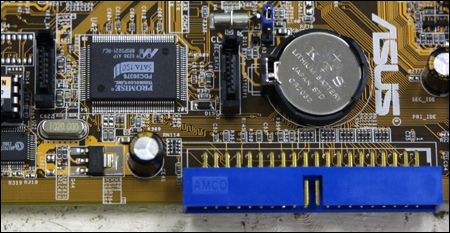 Gigabit ethernet is something new for the desktop. This board comes with Broadcom 5702 on board which supports a Gigabit network connection. You don't need a gigabit connection for cable internet. But it is not a bad idea if you work with large image files and CAD drawings which you store on your server for sharing with you colleagues and use your system as a workstation.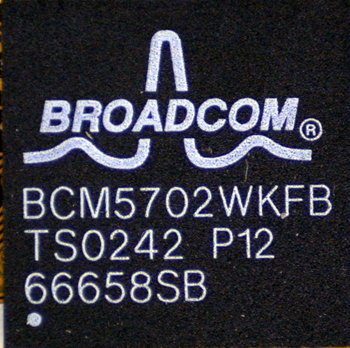 Video editing is becoming more popular. You need a large pipe to pump that digital video into your PC. Firewire is the solution for most of the digital video cameras. The VIA VT6307 chip on the board and an additional bracket gives you this option. It is weird to see both Intel and VIA on the same motherboard, understandable but weird.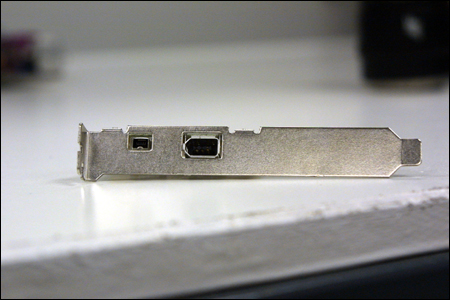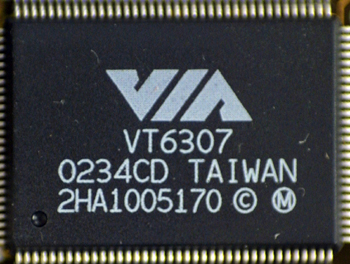 This motherboard talks, talks too much actually. If it is connected to a speakerphone in your case, it talks when booting and if there is a problem. You can disable it of course. Or you can edit those voices for your liking such as "Hello your highness" for your ego. Software comes to edit those voices is on the CD.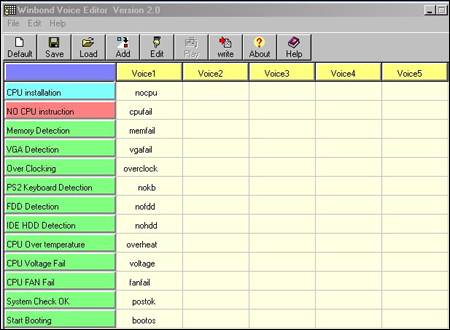 BIOS Upgrading is not an issue anymore. If you are connected the ASUS Update software which you can find on your CD will do it for you. Or if you like traditional BIOS updating, it is easy too. When booting you hold a key combination and ASUS EZ-BIOS menu comes up. If you mess up or a power outage problem occurs during flashing, don't worry. ASUS comes with a crash free BIOS system which I have seen before. Even if you mess it up, system boots asking for a floppy diskette with flash image inside. As a tester, I love these new BIOS features.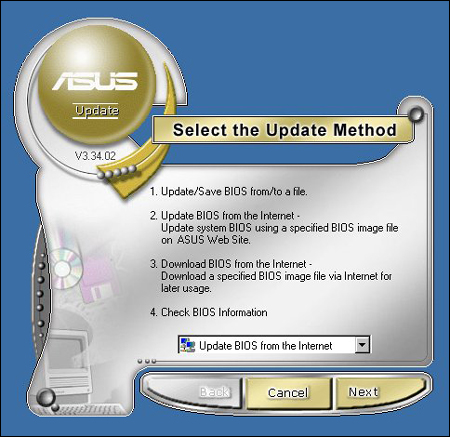 There are more features that I will mention in Installation page. This board scored 50 points 25% over our feature limit of 40. Wow!