Stability & Compatibility
You can review our stability/compatibility testing methods here.
Test System
MSI Kt 4 Ultra
AMD Althon 1800+
256MB DDR333 PC2700 Crucial DDR memory
Swiftech MCX4000
Video: MSI GF3 Standard 64MB DDR SDRAM
CD: MSI 52X ATA33 IDE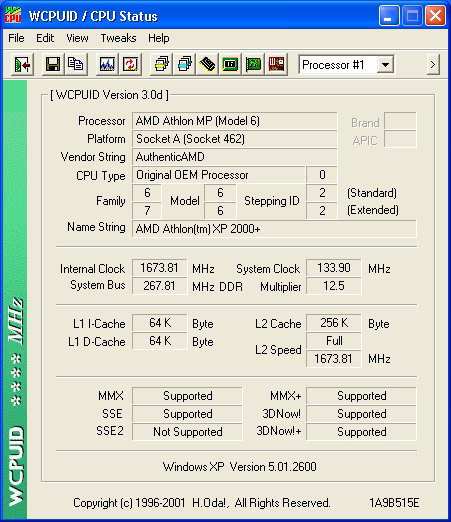 In its default state the KT4-Ultra was rock solid through all of our stability testing but when overclocked using our standard test setup it would not pass a 24 hour torture test. I cannot say this is a very good board for the overclocker but for the average Joe it should be just fine.
Performance
Performance was not bad and the board falls in about the upper middle of our comparison charts, which is not a bad thing just not enough to push it into the top tier of boards we have so far looked at. The board scored an overall performance rating of ten here at motherboards.org.
All the performance tests ran fine and the board showed no sighs of the dreaded BSOD or other problems worth mentioning.