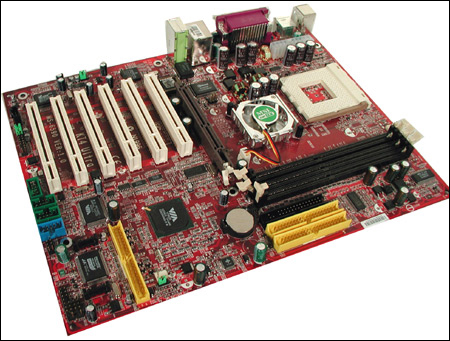 Being a jumper-free motherboard offers the user the ability to basically just install your parts on the board, hook up all the cables and wiring and hit the power button. Yes it is really that simple if you pay close attention to detail and use the manual as a map to success you should have no problems getting up and going quickly.
The KT4-Ultra BIOS provides a "Plug & Play" BIOS environment which detects the peripheral devices and expansion cards of the board automatically. The motherboard provides a Desktop Management Interface (DMI) function which records your board's specifications. The board is clearly labeled for ease of use and the text is silk screened properly on the board.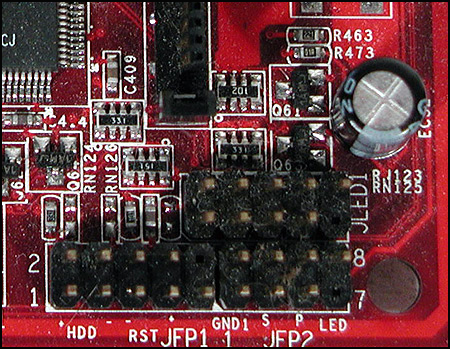 You can use the features in the BIOS to alter your FSB and voltage settings for successful overclocking. I did not have much luck getting the board to run correctly when overclocked by fifteen percent using PC2700 DDR SDRAM and this seems to be a problem plagued by the KT400 chipset on many manufactures motherboards. There is a new KT400A chipset right around the bend that should address and fix these memory stability issues.
Overall the setup and Windows installation took about forty five minutes. Windows XP Pro had no problems installing as did the various system drivers that needed to be installed off the included CD. Most people will find the KT4-Ultra to be an easy board to get up and going.