Stability & Compatibility
You can review our stability/compatibility testing methods here.
Test System
GIGABYTE GA-7AVXP
AMD ATHLON XP 2000+ CPU
256MB DDR333 PC2700 Crucial DDR memory
The installation was so smooth. Installed 5 cards and booted, that's it. There was not a single problem. I overclocked the system but if you don't play with clock settings by pen tricks it is not easy to overclock AMD CPU's over some point. I managed to overclock this one 1674 MHz to 1875 MHz.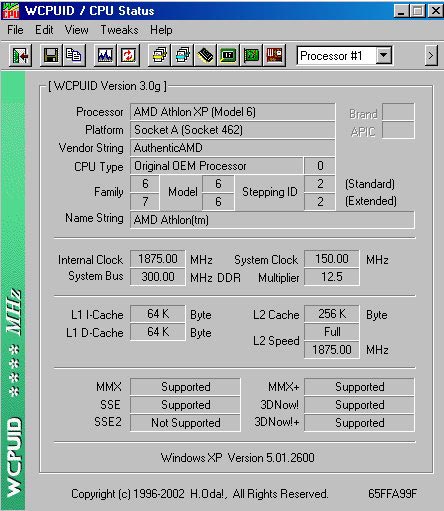 Performance
The performance was not the best but 9 out of 15 with all those features is OK. Performance is important but don't forget the difference between maximum and minimum performance with the same settings are about 3-5%. This board may be 1-2% comparing to the top performer. It is not bad. But I was expecting a little bit more performance from KT400. It has to be a chipset issue as I mentioned in the beginning of the article.