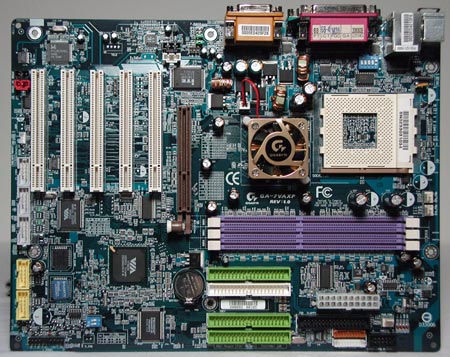 GIGABYTE GA-7VAXP
Board Revision
1.0
BIOS Version
F5 09/05/2002
Default Clock Speed (MHz)
1674
North Bridge
VT8377
South Bridge
VT8235
Number of PCI slots
5
Memory type
DDR200/266/333/400
Number of memory slots
3
Maximum Memory (GB)
3
Universal AGP support *
N/A
AGP Pro Support
N/A
Number of Physical USB 1.1 ports **
0
Number of Physical USB 2.0 ports **
6
Active Cooling on Chipset
Yes
Adjustable AGP Voltage
Yes
Adjustable Memory voltage
Yes
Southbridge UDMA 133 Support
Yes
IDE or RAID Controller other than Southbridge
PROMISE 20276UDMA133 RAID
Auto speed-down/shutdown on fan failure
Yes
Auto speed-down/shutdown on heat alarm
Yes
On-board Sound
AC97 Avance Logic ALC650 6 Channels
On-board LAN
Realtek RTL8100BL
* Voltage and Physical support for previous generation of AGP
** Not just pin headers onboard
Gigabyte's chipset cooler created this aggressive look for the GA-7VAXP. The motherboard looks like it is waiting for you to overclock it to its limit. For me, it is a motherboards rich feature set that makes it special.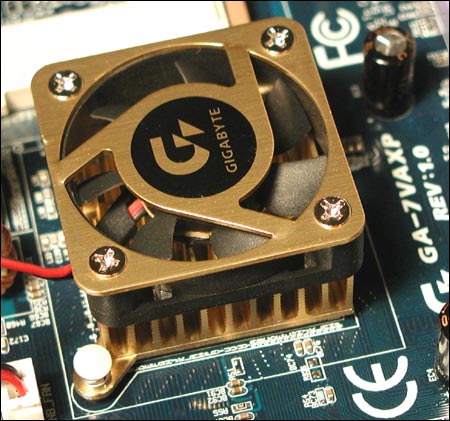 Let's start with memory. This board accepts 3 pieces of DDR 200/266/333/400 memory modules. Although DDR400 support isn't listed for the KT400 chipset, manufacturers are doing their best to make the KT400 to fit to its name. At the end of the manual, Gigabyte listed some of the tested and compatible DDR400 memory modules. You may choose to let the BIOS detect the type of the memory or set the memory to a certain type in the BIOS.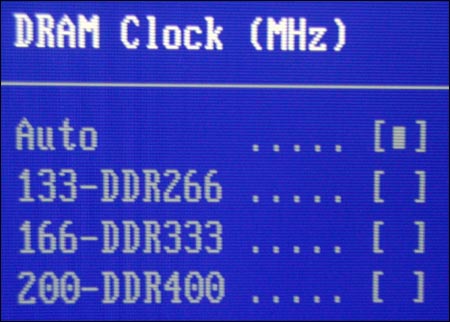 You can find reliable memory pieces from different manufacturers but don't try to match the color because the memory slots are purple. These extremely good looking motherboards are the best for glass sided, neon lit cases.
VIA followed Intel by adding up native 6 port USB 2.0 support into their chipset. Gigabyte fully supports it with 2 USB ports in the backplane and 4 USB ports by additional bracket. USB 2.0 is fast enough for everything but Firewire is more popular for Video camera connections. Of course we have to give the credit to Sony. Faster systems and new cameras armed with Firewire made everybody a movie director. 2-3 years ago, you would need a special and very expensive card to capture a decent Video. Nowadays, a Firewire port and video editing software can do the trick. Gigabyte added three Firewire ports by adding VIA VT6306 chip and an add-on bracket.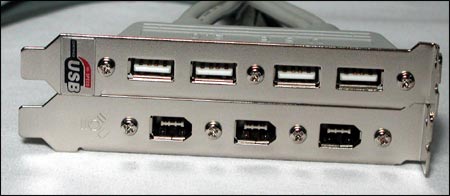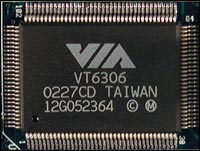 The Southbridge has UDMA133, but the Promise PDC20276 controller gives you the option to add more ATA devices or RAID 0 or RAID 1 disk configuration.
These days even for an entry level motherboard, networking is necessary. For business or home, Broadband internet and home networking purposes, it is a must. Gigabyte preferred to use the Realtek RTL8100BL chip instead of VIA's VT6103 for fast ethernet connection.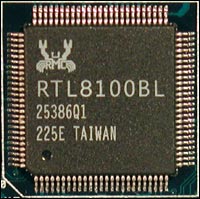 Most of the manufacturers are adding cheap sound solutions to their boards. Gigabyte utilizes Realtek ALC650 chip which supports 6 channel audio. There is an additional bracket with optical and RCA digital out ports. If you want to connect it to a Dolby Digital decoder box, you can do it using a single optical cable or a digital mono cable. In addition to this you can find a SPDIF-In on the motherboard as well as standard CD and AUX inputs.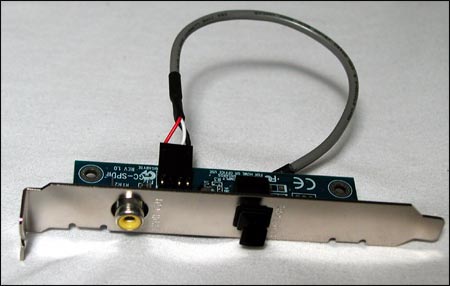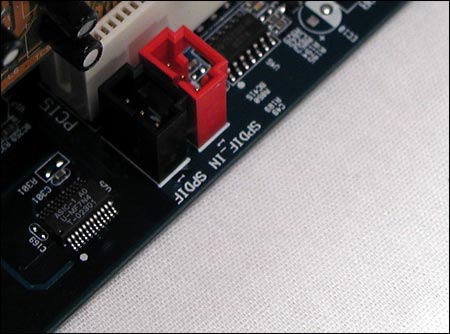 The Gigabyte Dual BIOS was on the board. When you are flashing the BIOS, any power failure, or wrong timing when resetting the system, may render the motherboard unbootable. A virus like the nasty CIH (Chernobyl) may corrupt your BIOS data and your system may not even show the POST screen. Gigabyte motherboards second BIOS will take over in these kinds of situations, and will boot. It is easy to repair the first BIOS. In the BIOS menu, you can easily copy the second BIOS on the first one. For other motherboards, you have to send it for technical service.
The funny thing is I corrupted two of the BIOS copies and it didn't let me ruin the motherboard. First I tried to update the BIOS with the utility from Gigabyte site and that utility flashed the first BIOS but couldn't verify it. When it booted, the dual BIOS menu came up and I accidentally copied the first BIOS to the spare BIOS. So I ruined the chance of recovery but It booted again and this time it was just trying to boot from a floppy drive. I tried to recover it with the utility from Gigabyte but it didn't work again. I found the newest generic BIOS update utility and it worked. I copied it to the spare BIOS and I was all set. Thanks to the engineers who made boot block separate and shame on the guys who put that BIOS utility online.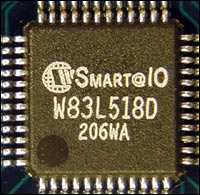 You will see the Winbond W83L518D chip or Smart@I/O with its marketing name on the motherboard. Memory Stick / Security Digital (MMC) / Smart Card Reader connectors are lined up on the motherboard. You may want to find and add necessary reader front bay drives for transferring digital camera photos or data.