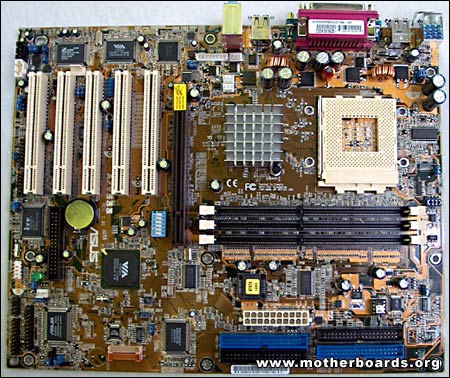 ASUS A7V333 Features
Board Revision
1.01
BIOS Version
A7KT8 1005
Default Clock Speed (MHz)
1667
North Bridge
VIA VT8367
South Bridge
VIA VT8233A
Number of PCI slots
5
Memory type
DDR200/266/333
Number of memory slots
3
Maximum Memory (GB)
3
Universal AGP support *
N/A
AGP Pro Support
YES
Number of Physical USB 1.1 ports **
2
Number of Physical USB 2.0 ports **
4
Active Cooling on Chipset
N/A
Adjustable AGP Voltage
N/A
Adjustable Memory voltage
N/A
Southbridge UDMA 133 Support
YES
IDE or RAID Controller other than Southbridge
Promise 20276 ATA133 RAID controller support RAID 0,1
Auto speed-down/shutdown on fan failure
YES
Auto speed-down/shutdown on heat alarm
YES
On-board Sound
Cmedia CMI8738 6 Channels
On-board LAN
N/A
* Voltage and Physical support for previous generation of AGP
** Not just pin headers onboard
It all starts off on a modified ATX PCB that sizes in at 12" x 9.6" (30.5cm x 24.5cm). What I mean by modified is that the board requires the use of a special rear I/O panel that is included with the motherboard. They have used the newer three across design that you can see on many of the latest boards that utilize high-end on-board sound. This feature is steadily replacing the usual AC97 interface that was until recently the most common on-board sound solution and offered a standard back panel configuration that fit most any case.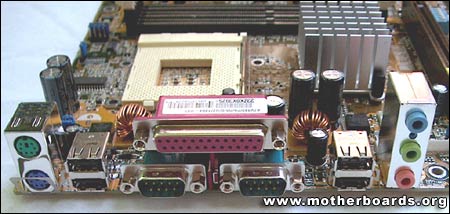 Based around the VIA KT333 chipset, the A7V333 supports up to 3GB of unbuffered PC1600-PC2700 DDR SDRAM via its three DIMM slots. It also supports all of the AMD Athlon/Duron processor line currently available on the retail market. The A7V333 has an adjustable FSB and VIO voltage control option that allows the customizing of your CPU environment and helps in the success of achieving stable overclocking results. There is however no controls for adjusting the VGA or memory voltage and this could be detrimental when overclocking at high FSB speeds.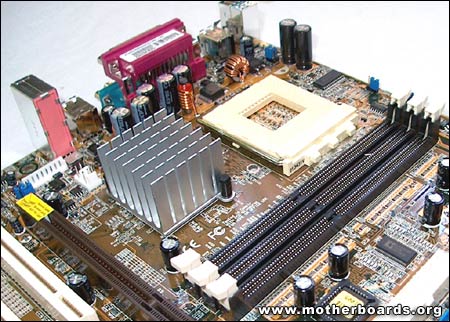 The A7V333 in the retail box comes equipped with the C-Media 8738 6-channel PCI audio controller that offers the user a very competitive sound solution. The only drawback is the board is lacking the additional sound cable and bracket that allows for the digital output, which is a very self-defeating factor in the total picture. The C-Media solution will satisfy most users, as it sounds quite well in both games and audio. One good thing about the C-Media solution is it doesn't utilize too much of the CPU's resources when being used which usually results in slowing down the entire system.
What you do get offered is the on-board Promise 20276 ATA133 RAID controller, which enables enhanced functionality and hard disk performance without the cost of additional add-on cards. The Promise controller supports the basic two drive RAID Modes, 0 (Striping) or 1 (Mirroring) but not the slightly advanced 0+1 a combination of the two arrays. You also get the standard UDMA 133/100/66 controllers for attaching up to four of your CD/DVD drives, ZIP players and additional devices other than your hard drives. You can use the RAID controller in a standard ATA133 configuration also.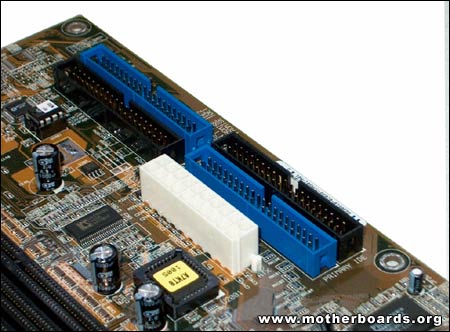 USB 2.0 is ever so slowly working its way into the mainstream and the A7V333 is ready for prime time as it comes equipped with the VT6202 USB 2.0 controller. There are a total four 2.0 and 1.1 USB ports available. The new USB 2.0 standard enables the user to take advantage of devices that run at previously unavailable data transfer rates. There has presently been a heavy influx of external peripherals that take advantage of this new standard such as ultra fast CDRW and large capacity hard drives making data transfer and backup easier that ever.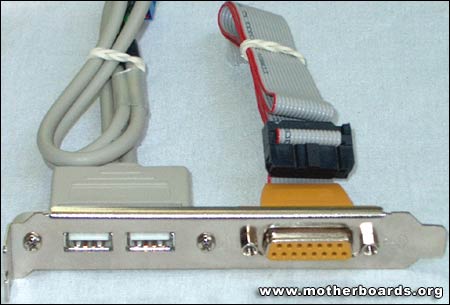 Another feature that will be appreciated by video and audio fanatics is the 1394 IEEE ports that are available via a bracket that connects by cable to the motherboard, but this does block a PCI slot on the rear panel when being used. There are a lot of companies who use the IEEE interface to connect their digital camcorders, printers and high-end cameras to the PC, and only time will tell if the USB 2.0 shall become the new standard for these types of devices.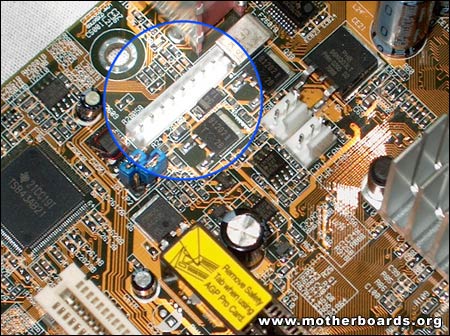 ASUS C.O.P (CPU Overheating Protection) Technology is specially designed for the ASUS motherboard and the AMD XP CPU Platform. This feature is used to prevent your CPU from burning up because of a cooling malfunction. Using ASUS's Hardware Monitoring mechanism and the AMD Athlon XP thermal pin design, the ASUS C.O.P Technology can protect the safety of both the AMD XP CPU and an ASUS motherboard better than ever before by shutting the board down if it exceeds the set temperature threshold.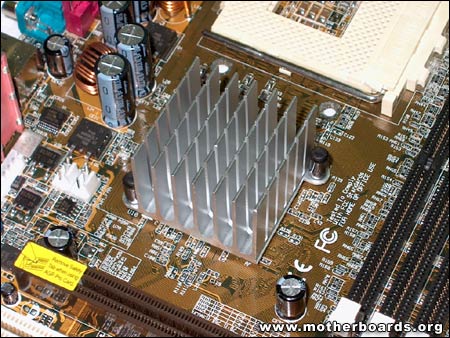 AMD processors are known to run hotter than, well you know where and this fact has caused many an enthusiast and every day Joe to burn up their precious CPU. If the fan even fails to engage for a few minutes goodbye CPU, so having an automatic feature that shuts the system down if the CPU reaches a certain temperature is really great anyway you look at it. There is plenty of room around the ZIF socket if you want to use the larger cooling solutions, as the capacitors are all placed far enough away form the ZIF Socket as not to cause problems.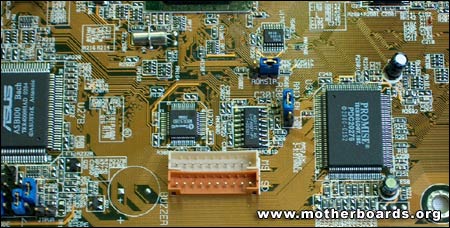 You get an available header for a smart card reader that is located by the IDE and RAID controllers but no cable to take advantage of them if the need arises making them all but useless unless you buy additional goodies from the ASUS accessories page. One really good tool that comes included with the board is the ASUS PC Probe a software program that runs in Windows and lets you monitor how well your system is doing and alerts you to any problems you may be having.
ASUS PC Probe Screen Shots
The Chips
That about wraps up the standout features of the A7V333 and it is a board that does have a lot to offer the end user looking for an enriched motherboard to build their system with. This is only one side of the coin though as performance plays a serious part in how well a board scores here. Keep reading to see how well the A7V333 stacks up against the competition and how easy it is to setup and get going as we dig deeper into the heart of this motherboard.
Contents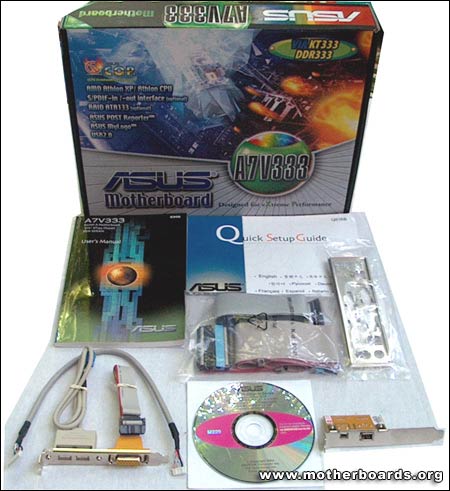 User's Manual
Support CD
Ultra DMA 133/100/66 cable
FDD cable
2-port USB bracket
I/O shield
USB 2.0 cable
Game port cable
1394 cable