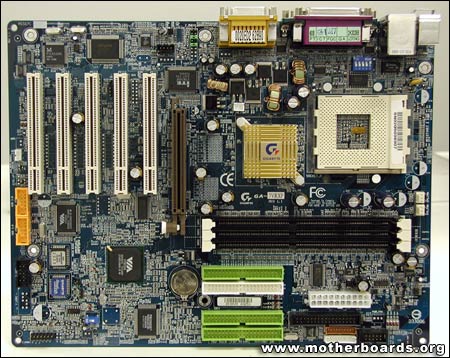 GIGABYTE GA-7VRXP Features
Board Revision
1.1
BIOS Version
26/02/2002 F4
Default Clock Speed (MHz)
1674
North Bridge
VIA VT8367
South Bridge
VIA VT8233A
Number of PCI slots
5
Memory type
DDR200/266/333
Number of memory slots
3
Maximum Memory (GB)
3
Universal AGP support *
YES
AGP Pro Support
N/A
Number of Physical USB 1.1 ports **
4
Number of Physical USB 2.0 ports **
4
Active Cooling on Chipset
N/A
Adjustable AGP Voltage
YES
Adjustable Memory voltage
YES
Southbridge UDMA 133 Support
YES
IDE or RAID Controller other than Southbridge
Promise PDC20276
Auto speed-down/shutdown on fan failure
N/A
Auto speed-down/shutdown on heat alarm
N/A
On-board Sound
CREATIVE CT5880 5.1
On-board LAN
Realtek RTL8100BL
* Voltage and Physical support for previous generation of AGP
** Not just pin headers onboard
GIGABYTE GA-7VRXP Scores
Features
40|40
Ergonomics
8|10
Stability and Compatibility
25|25
Package & Support
10|10
Performance
7|15
Total
90|100
You name the feature, and the GIGABYTE GA-7VRXP has it. I would like to start with the USB ports. USB Connection is getting more important everyday. I can count 6 connections that I actually use: Printer, scanner, web cam, camera, Smartmedia reader, Palm or any handheld. This board has four USB 2.0 ports and four USB 1.1 ports, totaling eight physical ports. You can use USB 2.0 ports for USB 1.1 products. I don't know about you but this is more than enough for me. We are used to seeing the NEC USB 2.0 chip so VIA's new VT6202 USB 2.0 chip was a surprise for us.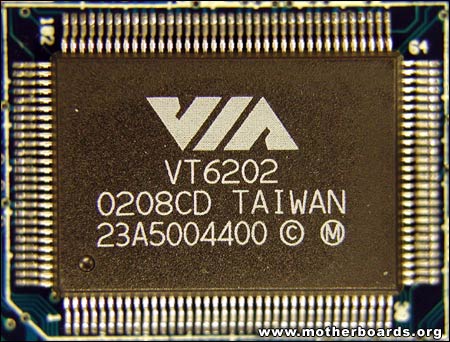 Both the VIA VT8233A Southbridge and the Promise PDC20276 IDE RAID Controller support the UDMA 133 standard. A total of 8 UDMA 133 devices are supported on this motherboard.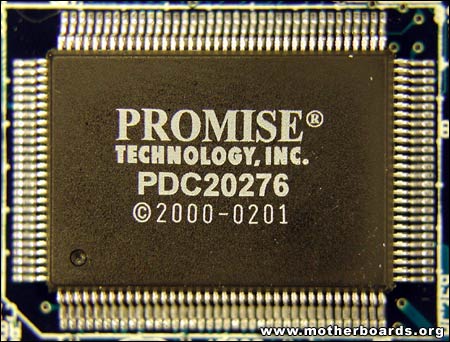 A LAN connection is becoming more elementary every day. For an office PC, you have to connect to network and for a home PC, you need to connect to Internet through DSL or Cable modem using a LAN port. Even you don't have a broadband connection, but you have a second PC in your house, it is very easy and cheap to connect and enjoy the benefits of network gaming, printer, and file sharing. A LAN connection has to become standard on motherboards. This board was offering default Realtek RTL8100B 100 MBit connection on it.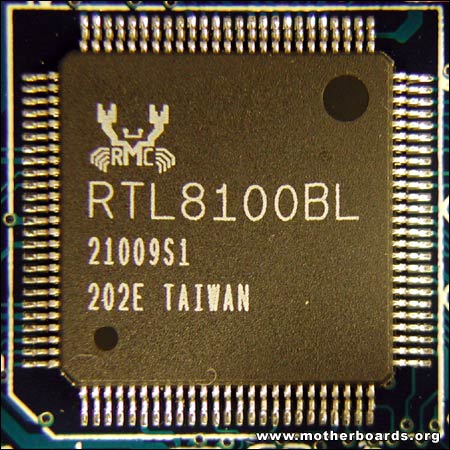 Many manufacturers have started including 5.1 audio on their motherboards. Some of them are including digital and even optical output on additional brackets, while this motherboard uses the line-out port as a digital-out by using a driver configuration. The Creative CT5880 powered sound with digital out is an economical option, for those who are considering an entry level Creative card.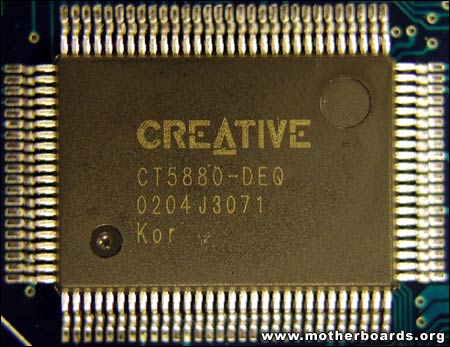 This new KT333 motherboard supports up to 3GB of DDR333 Memory. There was a note that "Because the quality of PC2700 module is varied, we don't recommend you to use 3pcs of PC2700 module at the same time." But if you have enough money and need to populate all memory slots, you can pay for the performance and obtain quality memory. We typically prefer 6 PCI slots but this board has everything on it and doesn't need more than 5 PCI slots for extra cards.
The GIGABYTE GA-7VRXP motherboard has nearly every feature we like to see on a quality board. One thing we were disapointed to find missing is a CPU Anti-burn protection feature. No CPU thermal diode reading , no shutdown on heat alarm and fan stop. This is a real negative for an AMD motherboard. Even having just one of the protections would have helped. Their technical service told me that we will just hear an alarm sound if the tempature exceeds 75C.
The Live BIOS update feature is very handy. For a DOS Flash BIOS update, you have to boot the system without TSR or settings to update the BIOS. But if your system is updating BIOS inside your OS, you don't need to know anything about it at all. The Gigabyte Utility is one of the easiest I have used. For the Live BIOS update and other utilities, don't use the CD versions: download the latest versions from Gigabytes website. I mention this because the one I installed from the CD would not recognize the BIOS chip. I downloaded the newest version one and used it successfully.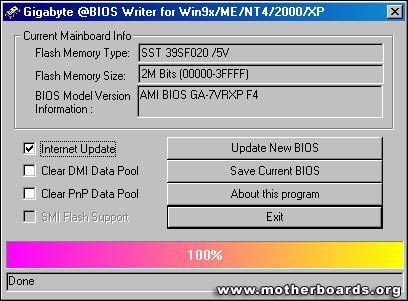 Most of the top motherboards have these kind of utilities, but it is only necessary for overclockers. Easytune III utility gives you the ability to overclock the system without rebooting the OS. It would be better if they included voltage settings like some of the other manufacturers. Don't click on the "default" button because it detected my 1667 MHz Athlon XP 2000+ CPU with 100 MHz bus as 1200 Mhz.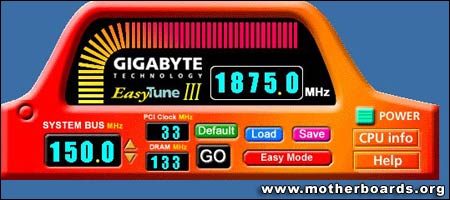 Gigabyte has included management software that you can use to control some motherboard utilities. I don't like too many TSR's but you may find it handy. If you don't mind their typo "mianboard" (note from MoboCop: favorite motherboard typo (in a manual) I have ever seen - motherbroad).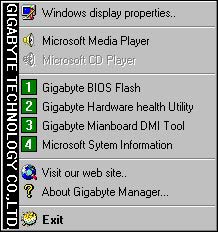 I was always envious when I saw full screen logos of large manufacturers the bootup screen. Some of the motherboard manufacturers have utilities that you can add logos to the BIOS. Gigabyte includes one of the easiest utilities I have ever seen. You can add a 640x480 256 color bitmap file. The utility leads you step by step in Windows. You can add it directly to BIOS or a BIOS image file on your disk to flash it later, or you can create many BIOS's with different logos to suit your taste. It is possible to preview before flashing. It looks better in DOS mode than in Windows.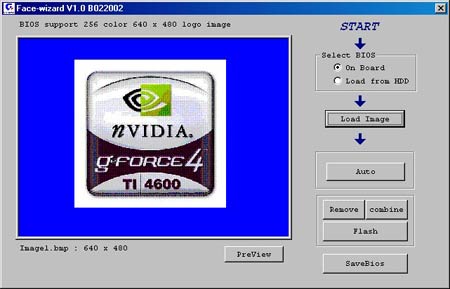 Manuals, drivers, and the software package are top of its class. Norton Antivirus and Norton Personal Firewall were included in this package. Most of the motherboards with RAID controller option give 2 IDE cables. 3 IDE cables and a backplane were included. A quick installation guide, showing simple settings and a settings sticker with the motherboard was in the box in addition to the manual.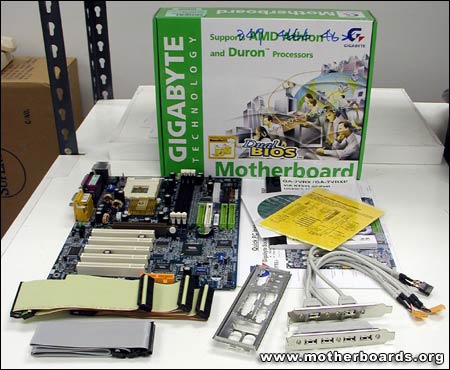 Package Contents
Gigabyte GA-7VRXP Motherboard
Driver CD with
Norton Antivirus
Norton Personal Firewall 2002
User's Manual
Quick Installation Guide
FDD cable
3x ATA 66/100/133 cable
USB 2.0 Bracket with 4 USB Ports
USB 1.1 Bracket with 2 USB Ports
Backplane
Motherboard Diagram and Settings Sticker