Stability & Compatibility
Test System
MSI KT3
AMD Athlon XP 2000+ Processor
256MB DDR333 PC2700 Corsair DDR memory
You can review our stability/compatibility testing methods here. The MSI KT3 motherboard obtained a perfect score in this category of testing.
Performance
The performance on the KT3 is somewhat dead in the middle of the other KT266A boards we have tested. The board scored well in the 3D arena so gamers and graphic artists should find no fault with it and everything did run very smoothly a good point to note.
For stability we use two tests Burn In Pro and Prime 95, which we run for 12 hours each to test the boards capabilities for running under constant pressure. The KT3 worked just fine through all phases of testing and running of the board. I encountered no negative hardware or software problems to report on the KT3.
SYSMark 2001 - 180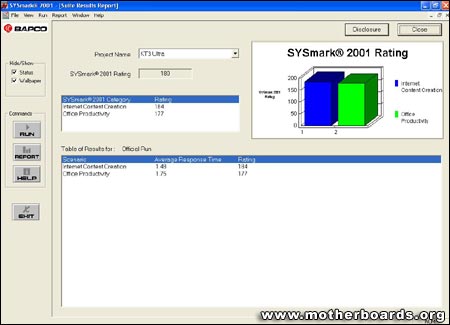 3DMark 2001 - 7529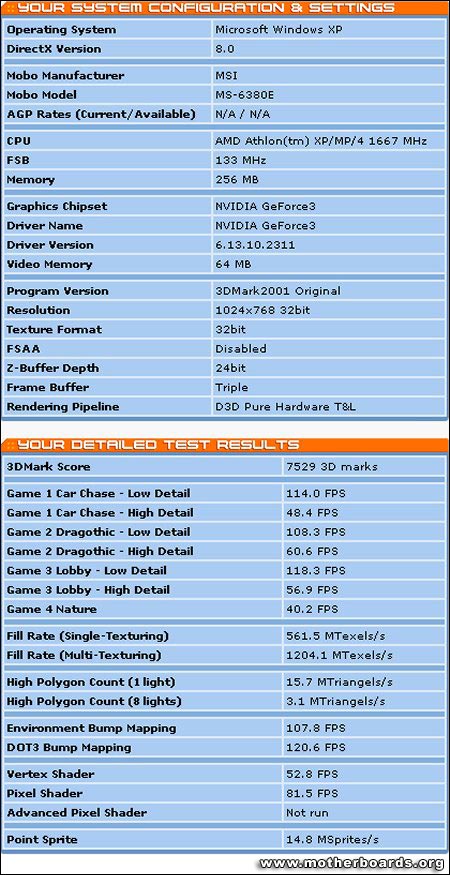 SPECviewperf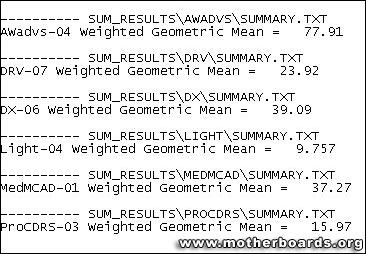 Quake III - 159.9