So you want to build a hot looking PC. You bought all your devices: a 2GHz CPU, 1GB of memory, and those drives, dear God, two 120GB 7200 RPM state of the art hard drives for RAID Striping, and to top it off a Plextor 40X CD-RW. You gathered all these hot pieces of hardware and now you want to stick them into a beige box? Are you nuts?
What would you say to a black, sleek, state of the art case? It will look so hot, all of your friends will ask about the horsepower inside of this beauty. Not that you want to talk about your new baby, but they are asking right?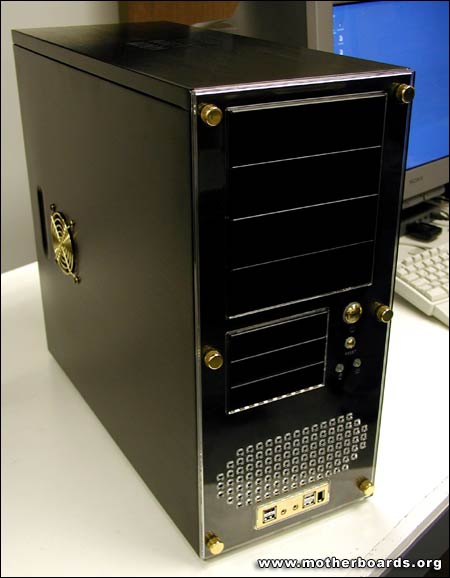 Until recently most cases in the computer industry were strictly utilitarian. Not much to look at. Today a lot of companies are now focusing on attractive case designs. Some users like to "mod" out their cases by cutting holes in the side covers and inserting glass panels, adding colored neon lightning inside, and other interesting effects. Doc likes his case that way. As a matter of fact, it does look cool.
I am kind of conservative about fancy "mac"ish PC stuff. Let's see what the Kingwin KT-436 looks like.