ITX motherboards aren't really made for many enthusiasts but they do help people that need it for their workplace and people who don't want to spend a lot of money as well. Why waste money on a big bulky All-In-One system or pre-built computer from like Frys/BestBuy when all you plan to do with the PC is check email and use applications like Microsoft Office Suite. You can build one with the ZOTAC M880G-ITX motherboard and other computer components for much less than what you will pay for if you were to buy a bigger bulkier one from other retailers.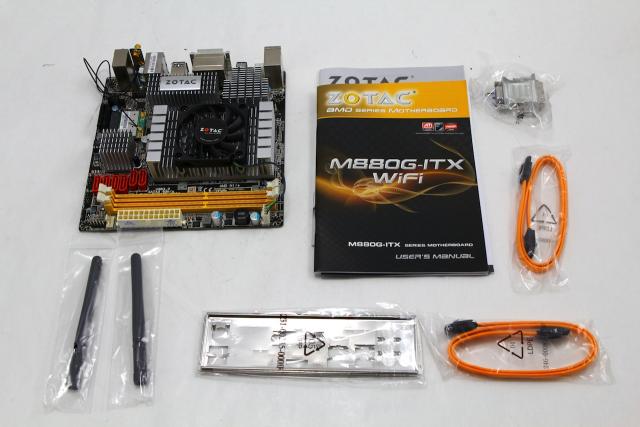 The only real flaw I see it in is that the maximum speed for the memory slot is DD3-800 dual channel. But it is an ITX motherboard so I can't expect it to run like Corsair Vengeance memory sticks. The ZOTAC M880G-ITX motherboard comes into the market at around $200 dollars and is a great product for consumers that want to build a PC for their workplace since it will save them money and save space in the office as well.
These are also great for beginning computer enthusiasts that want to build their own computer since you won't need a lot of money to build a system around ITX motherboards. They are compact, affordable, and go great with your leftover computer components and a small case.
Pages