Okay we all know that both NVIDIA and AMD are known to have monster sounding fans on their reference cards, often referred to as lawn mower or blow dryer type annoying sounds by many writers and end users. In normal running mode though that was not the case with the GTX 680 as it has excellent fan tuning that throttles the fan up and down as needed, and from what I saw unless you begin to overclock the card it stays relatively silent even under full load. In fact when I went to the NVIDIA briefing to pick up the card in LA Ca, I did not even know the card was ruining in the Falcon NW case they had it in, and the side panel was removed as well.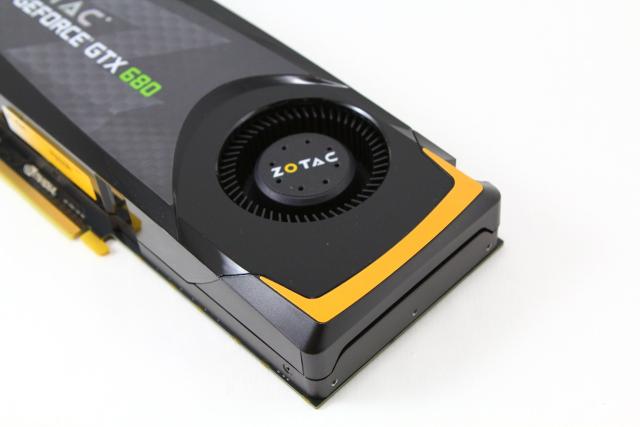 Now if you go into After Burner and set the fans from Auto to High there is a major difference in sound levels and the DB's definitely rise quite a bit in this instance, but that would only be needed in  overclocking or perhaps an extremely hot environment where the whole area around it is also very heated. Most people will just put the cards in their system, install the drivers and play their games and for that user you need not concern yourself with sound issues. As for the overclocker, that user is just bent on performance and could care less about a little noise so for sound it's a win-win for all user types.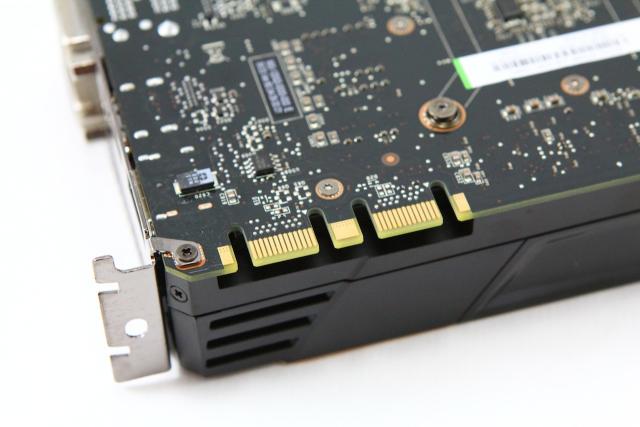 The next issues is heat and here is really the only possible Achilles heel of the new GTX 680 as it can run hotter than Hades farts after eating fire cabbage, LOL :-), but seriously this card does run hotter than expected being based on the 28nm process.  At Stock clock speeds the ZOTAC GTX 680 ran at 78 through 80 Celsius while under a full  load for over 20 minutes playing Battlefield 3. Just make sure you have a properly ventilated case and you should be fine, but be careful of touching the card soon after operation, I am not trying to be a dick, but I really burnt my hand good not thinking about the heat and going to remove the GTX 680 from the test bed. One word for that experience: Ouch!  I am planning on getting a water cooler in any case so I can really overclock this card good as that is my bag baby. So as far as noise goes don't worry you will be fine and many of you users will put the card in and not touch it again until you upgrade so the heat thing will not be an issue for the standard gamer. I have not as of yet attempted overclocking and no program I have used is letting me change the voltage at this time so it's a moot point for any real overclocking adventures you may want to take other than very minor tweaking.

| | |
| --- | --- |
| ZOTAC GTX 680 Reference Design | 78C-80C Full Load |
| ZOTAC GTX 560Ti  448 Core Edition | 70C-74C Full Load |
| ZOTAC GTX 570 | 65C-69C Full Load |
| HD7970 Reference | 62C-64C Full Load |
| Sapphire HD 7970 GHz Edition | 57C-60C Full Load |
| XFX HD 7870 Black Edition | 58C-62C Full Load |
In the ever-continuing GPU war we always see the same game of leapfrog played by one company or the other as they try and surpass the other guy. If you pay close attention though, you will notice it's always just enough to claim a victory, never anything so dynamic you want to pick up the phone and begin telling everyone you know about it.
Pages