At the end of a long week of testing retesting we finally come to the end of the road and can give an honest and educated opinion on NVIDIA's latest technology, and the news is good on all but one front, but let's talk positive for now. Well NVIDA did it all right, with one sweep they make the entry into 28nm process, reduce power requirements and play games faster in most instances than AMD's flagship HD7970. Many of the nicest things about this card though are not the speed increases, but the new technology surrounding the GTX 680 in general. The new Adaptive VSync is one of my favorite new things about the new 6 series as I hate when framerates drop and my screen looks like it is jumping and stuttering. You know what I mean, it's that WTF moment when your system looks like its freezing for a fraction of a second and you hope it doesn't do it again and damn sure enough it does, in SLI they call it Micro-Stuttering, but it's all the same too the eyes. With Adaptive VSync enabled that problem is now gone and NVIDIA wins a vote of confidence in my heart for that one.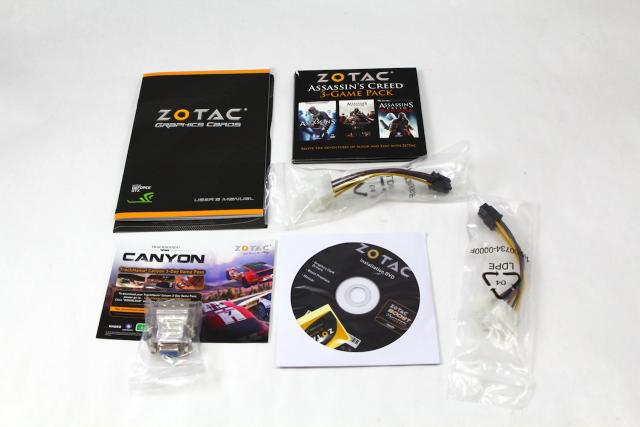 Something I don't usually do in real life, but decided to do after seeing how long it took my guys to render the videos we do on YouTube is to covert video files. Using the new CyberLink Media Espresso I started converting the FRAPS files for use on the internet and although I did not test with other cards, this is the first time I have seen my PC whip ass on my MAC Pro for video encoding conversion. The GTX 680 and this new program convert huge media files in a minute and large ones in a few seconds, impressive for sure. GPU Boost is a cool idea, but one that many users will shoot holes in the technology by asking why it just doesn't run its fastest all the time. I understand and can wrap my brain around this as many games were not made to be demanding on the VGA card so that most any system can play them. Games that were designed on this metrology have ample room to be boosted and made to look  or play better by way of turning up features and allowing a game to play at its fullest potential not it's made for anyone settings. The idea is solid in itself,  how it implements is hard to measure though. ZOTAC also includes a very nice game bundle with this card and you get inside the box not only your needed stuff, but also 3 titles from the popular Assassins Creed Series of games. This is a really cool thing as you can instantly be in gaming action as soon as you buy the card, and if you are a fan of that series of games its an even better bonus.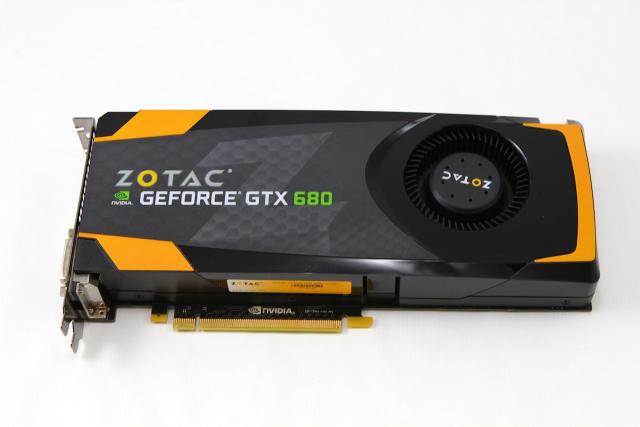 Most people today and by most I mean the gamer crowd only want to know how fast it plays games and the rest of the technology is just added goodness they may or may not ever use. Well good news for that crowd, the new GTX 680 is the fastest single GPU in the world as of its release. The big plus beyond that I feel though is the way games looked, BF3 at 1920X1080 with the setting at their utmost Ultra DX11 capabilities looked incredible, the ground you walk in on, the sky, your weapon and all the lighting effects make gaming  a more realistic experience. I am not an engineer, I am a gamer/enthusiast and many of the technologies used in getting the visuals onto the screen I don't totally understand, but I know what I see on my screen and how well things are working from a real life viewpoint and the experiences I have. Everything I have seen so far dictates that the new GTX 680 is going to be a big win for NVIDIA as it takes then in the right direction for future cards and in the now it has just enough power to best AMD on the playing field. I have to for the sake of integrity mention though that these cards run hot running between 78C to 80C under full load, but that also I have not seen any performance degradation when using the card in its factory setting either so it's important to note if you have a case with poor air circulation. That to me is the only drawback I see with the reference based cards, and most likely or more assuredly others will be making cards with their custom coolers for the enthusiasts and overclockers market place. The GTX 680 if well cooled has the potential headroom for great overclocking, but as of now I would recommend being very careful of how far you push your card. Beyond that the new GTX 680 has many great things going for it regardless of naysayer hoopla, Impressive game play both visually and with very high framerates in all the latest games, and for the home movie buff excellent video transfer and video encoding times. NVIDIA fans should be very happy with their A-Team, the Big Green Machine comes back at 28nm to not only take top position for the high end gamer, it also does it with style and with a little magic all its own. The ZOTAC GTX 680 is sure to sell like wildfire on the web as it is one of the first new NVIDIA cards to hit the market, based on NVDIA's reference design this card gets a solid Hot Product Award here on motherboards.org, thanks for reading.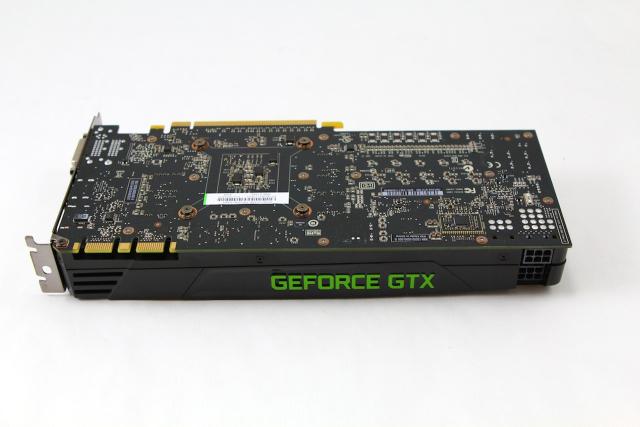 Elric Phares
In the ever-continuing GPU war we always see the same game of leapfrog played by one company or the other as they try and surpass the other guy. If you pay close attention though, you will notice it's always just enough to claim a victory, never anything so dynamic you want to pick up the phone and begin telling everyone you know about it.
Pages