Table of Contents:
This card was totally hassle-free to install and set up. Zotac's included driver disk had everything we needed to get this card up and running. Once it was installed and running it managed to stay quiet and relatively cool throughout all of our testing. Using a laser thermometer we registered temps that ranged between 36 degrees to 62 degrees Celsius. It never once went above 62 degrees in any of our testing. Our ambient room temperature was only about 26 degrees Celsius and we were using an open style test bench. These are very good temperatures for such a powerful card.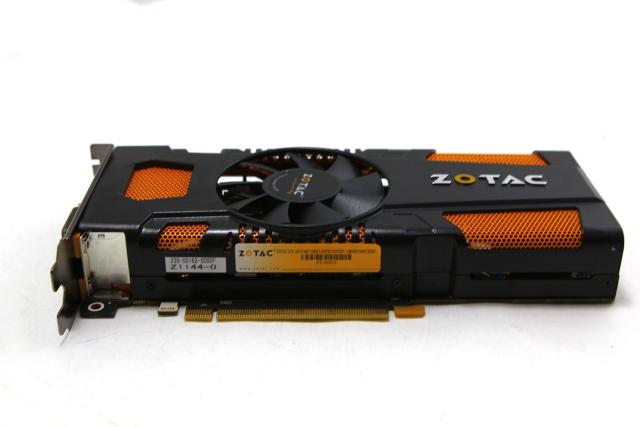 Our scores speak for themselves. This card was really impressive and managed to beat the AMD HD 6970 in a number of tests as well. With the amazing scores that this card managed to achieve it really has proven to be a really good value for the money. One thing to keep in mind though is that we tested the HD 6970 a while ago as well. That card has also had a number of driver updates since we last tested it. This could account for the difference in performance and while this new GTX 560 was able to beat it. Even so, this card did score really well in all of our benchmarks and will be a great upgrade for those looking for a video card in this category.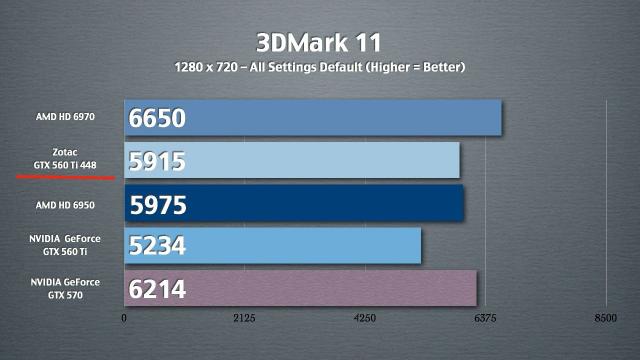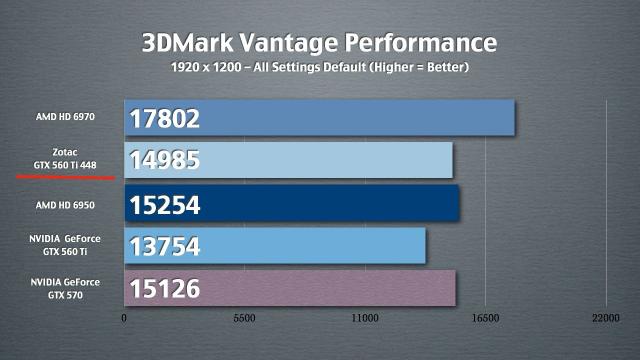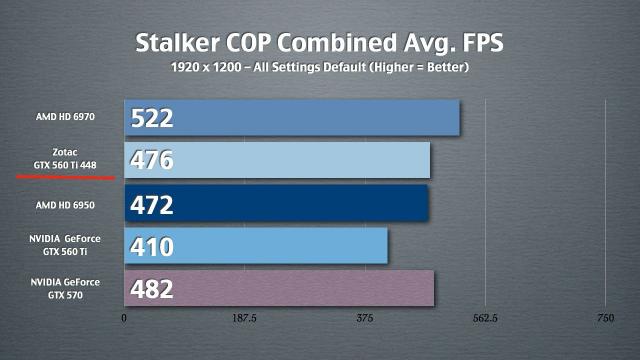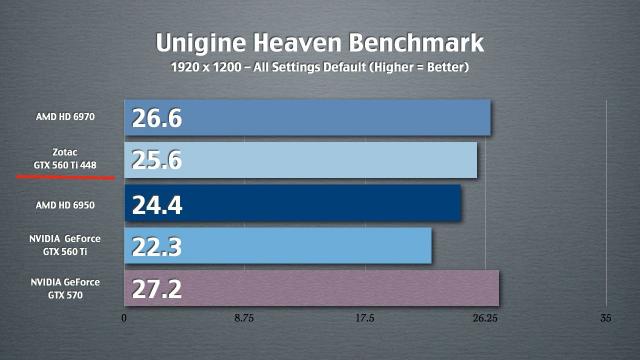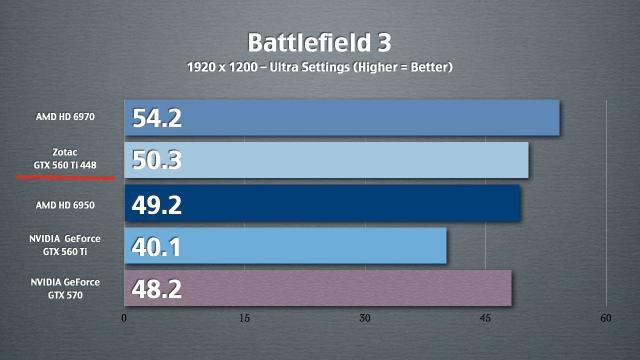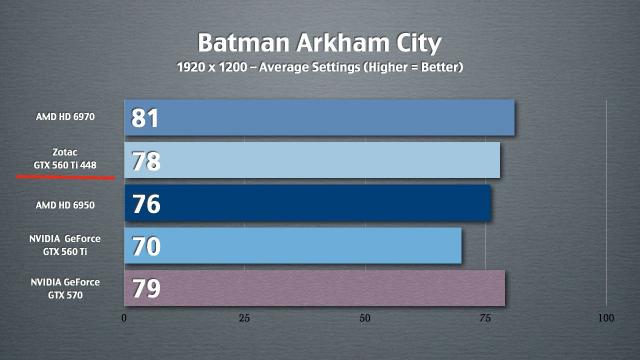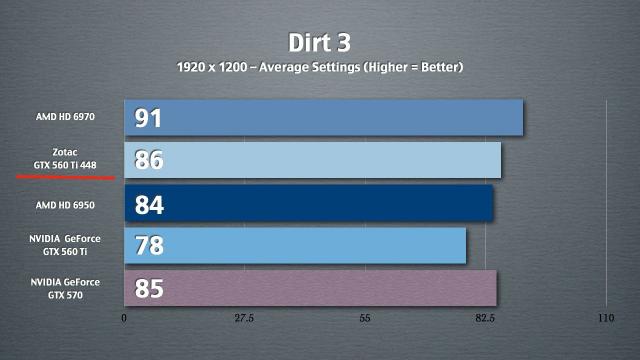 Zotac has done a great job with this card. It does use a slightly modified reference design but it looks good and stays fairly cool. This is something that nVidia has really improved on from their previous generation of cards.
Pages