Table of Contents:
As I stated earlier, the addition of an extra gig of video memory really doesn't make much of a difference in our benchmarks. Where the extra memory really comes into play is when it's used to support higher resolutions or multiple monitors.
As you can see from our benchmark scores this was definitely the case. It performed pretty much on par with the other HD 6870 cards that we've tested. Where it edged them out a little was when we maxed out the resolution in 3D Mark Vantage. These cards will show improvements over the other HD 6870s at the higher resolutions. That's what these cards were made for.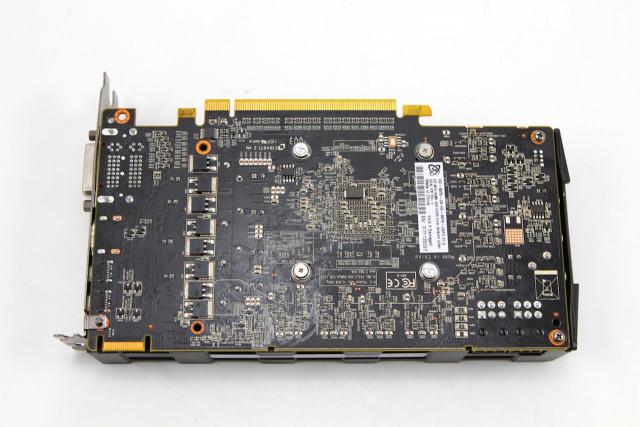 One thing that also came up in our testing was how much louder this card was from the other HD 6870s that we've tested. The only other HD 6870 that was louder was the stock HD 6870 that we tested previously. In all fairness that card sounded like a leaf blower. This card isn't nearly that loud, but it was noticeably louder than the other HD 6870s that we've tested. At idle this card really didn't make any noise at all. Unfortunately as soon as we started putting it through our benchmarks the fan spun up considerably.
All things being considered this card did perform quite well. This card will really shine when used with some of the monitors that support the higher resolutions. It will also be very good at supporting a multi-monitor configuration. This is what I think is this cards greatest asset. Being that it comes with that extra gig of memory it will really be best when used with multiple monitors. It won't have quite the graphical power to be used with multiple HD monitors with the 1920x1080 resolutions. It will be very good though at supporting resolutions at 1600x900. If this is what you're looking to use this card for, then this is definitely the card for you.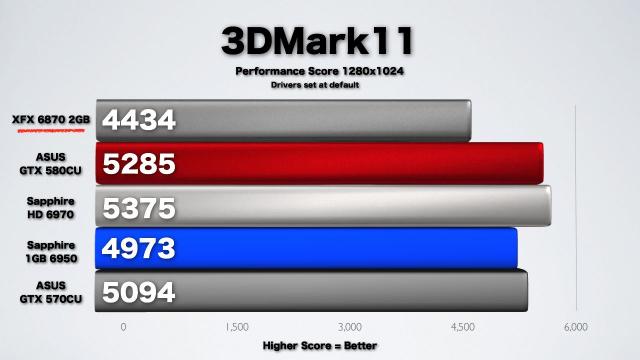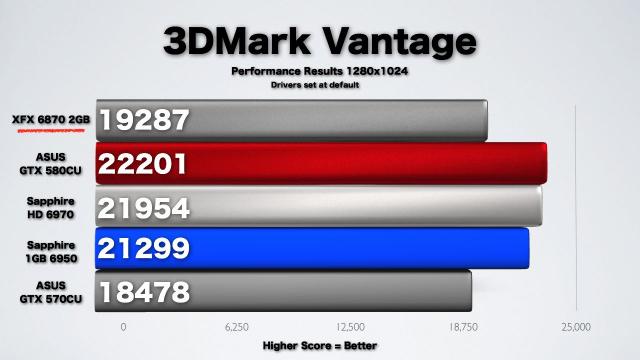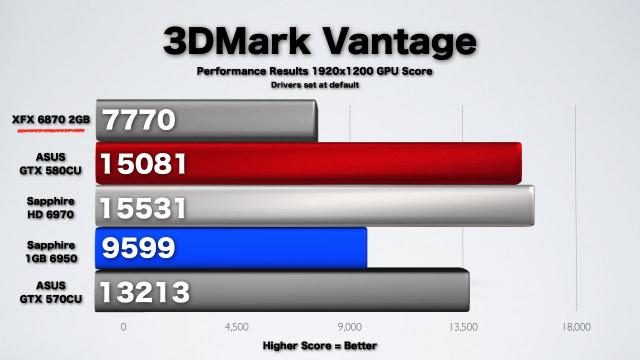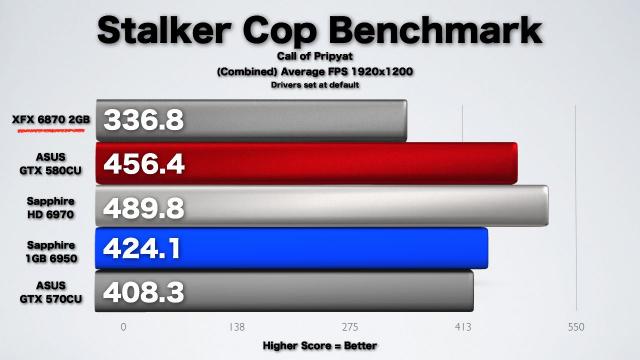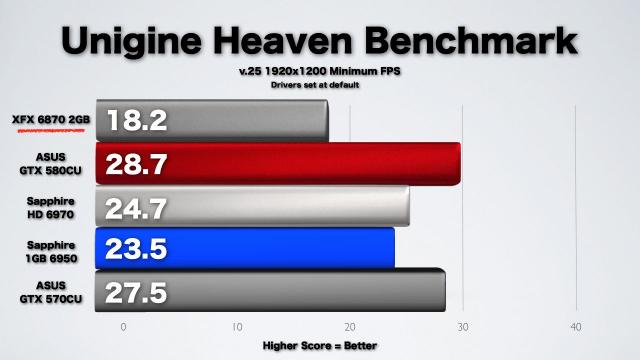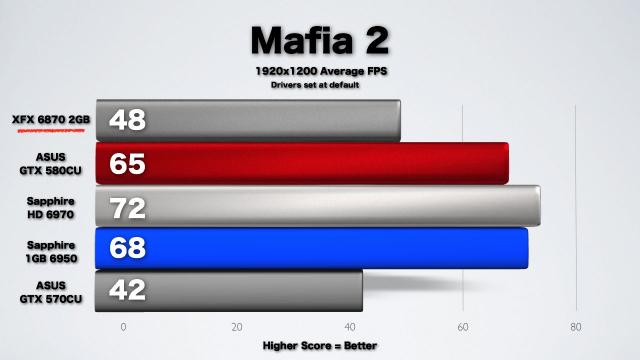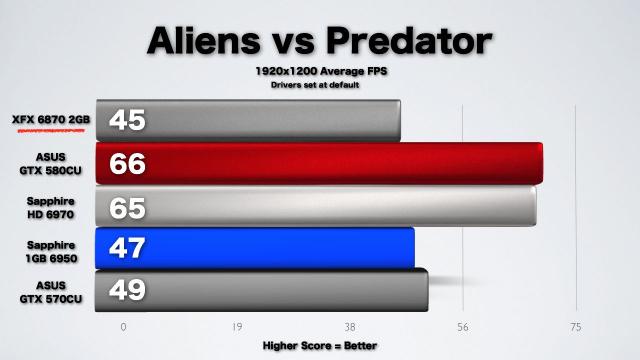 This card does run Battlefield 3 at nearly maximum settings, very smoothly. Most of the HD 6870s are just under 200 dollars. Actually there are even some that come overclocked that are still under 200 dollars. If
Pages