Table of Contents:
In terms of how this card differs from the stock version of this card there really aren't too many differences. This card does use an enhanced cooling solution with a centrally located fan and improved heat sink. We'll have to see if this adds up to better performance without increasing the noise that the fan produces. XFX has also been very good at improving on the original design of these cards to make them look better and perform better. This card is no exception.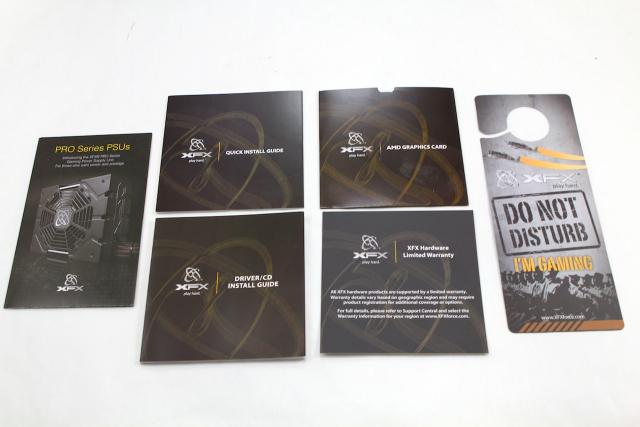 One of the first things that you'll notice when you get this card is how small it is compared to some of the other HD 6870 cards that are on the market. This card only measures 8.66 inches in length. This shows the amount of work that XFX put into this card to make it compatible with more systems.  Another thing that stands out is how well the shroud on this card is ventilated. This should help to improve the way that the heat from this card is dissipated. It's important to note though that due to the way the shroud is ventilated, most of the heat from the card will be exhausted into your case. This will require that you have a case with adequate air-flow.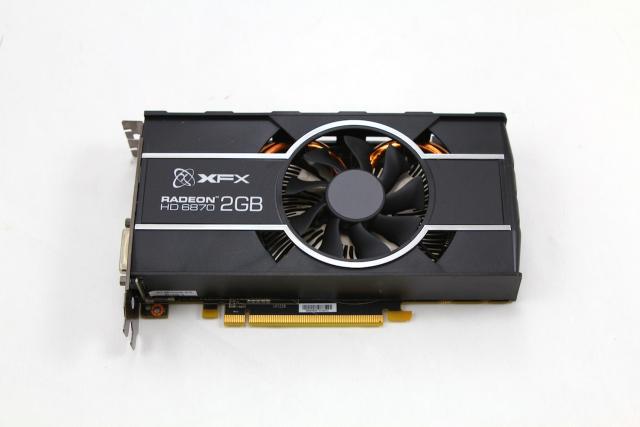 This card has a very nicely populated rear I/O. It doesn't differ from the stock card in the way it's populated. You get 2 DVI ports, 2 mini display ports and an HDMI port. With the card set up in this way you shouldn't have any problem connecting whatever monitor you wish to this card. Taking a look at what's included in the box will show that the only problem you could run into is that there isn't a VGA adapter. In fact, this card comes without any adapters at all. This is a bit unusual, but isn't unexpected. XFX feel that if you're purchasing this card then you should already have the necessary power cables and video adapters to install this. Most motherboards also come with at least one CrossFire cable as well.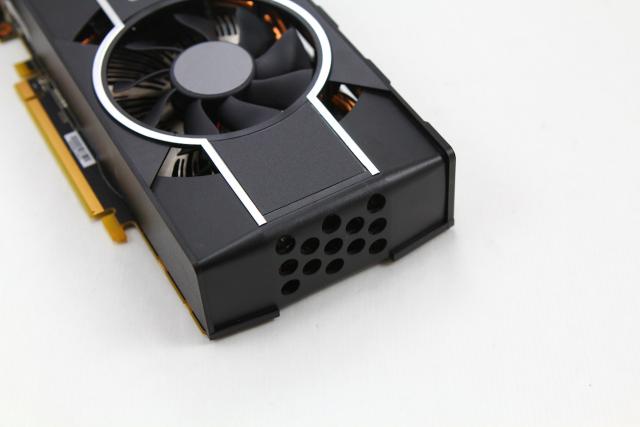 With this card having an extra gig of dedicated video memory it should perform much better when used in an Eyefinity configuration. Eyefinity is the AMD's multi-monitor support technology. With extra video memory you will be able to boost your Eyefinity performance across a larger resolution. If you aren't planning on using this technology then the extra video memory won't really make much of a difference. It really only comes into play when you're using displays with the higher resolutions or across multiple monitors. Our benchmarks will show this to be the case when we demonstrate how this card performs against the same GPU with a single gig of video memory. This is still a nice feature to have because it will allow you to upgrade your monitor configuration in the future if you choose to do so.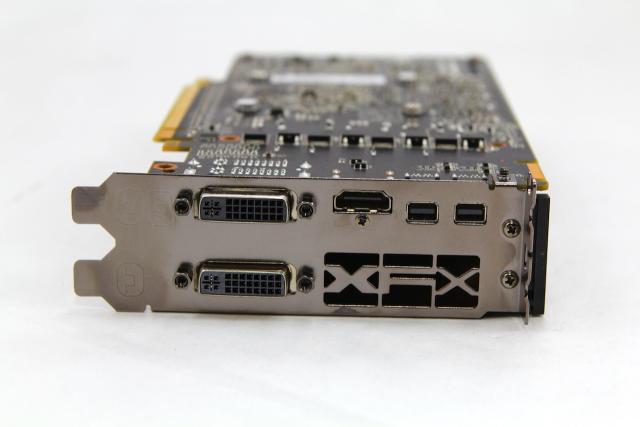 This card is fully CrossFire ready. This means that you will be able to pair this card with a second HD 6870 to nearly double your graphical performance. With two of these cards in a CrossFire configuration you should be able to get better the performance of a single HD 6970. This will of course depend on your motherboard, your case, and your power supply. Your motherboard needs to be able to support AMD CrossFire. Your case will need to have adequate air-flow to support a multiple card configuration. When running multiple graphics cards the heat can really build up. You will also need a power supply that can handle the wattage requirements of a multiple card configuration. To run two of these in a CrossFire configuration I would recommend nothing less than a good 750 watt power supply. Also make sure it has all of the power connections that you'll need because this card doesn't come with any adapters.
This card does run Battlefield 3 at nearly maximum settings, very smoothly. Most of the HD 6870s are just under 200 dollars. Actually there are even some that come overclocked that are still under 200 dollars. If
Pages