Table of Contents:
Fully Modular
DC to DC Voltage Regulator modules for +3.3V and +5V
Quiet 135mm ball bearing fan provides superior cooling
Supports multiple high-end graphic adapter (SLI & Crossfire)
High Quality Japanese Capacitors (105 Degrees Celsius)
5 Year Warranty
SolidLink Technology + EasyRail Technology
I had to research this feature before I really understood what it meant for this power supply and how much better it makes it at supply electricity to your power supply. Traditional power supplies required a bunch of wired connections that lead to a good amount of extra heat being dissipated around the power supply and your Case as well. XFX's SolidLink connectors give your connections a direct pin connection to power supply which results in less heat and less wattage loss. This makes the power supply much more efficient than other generic power supplies. A really great feature that everyone can like.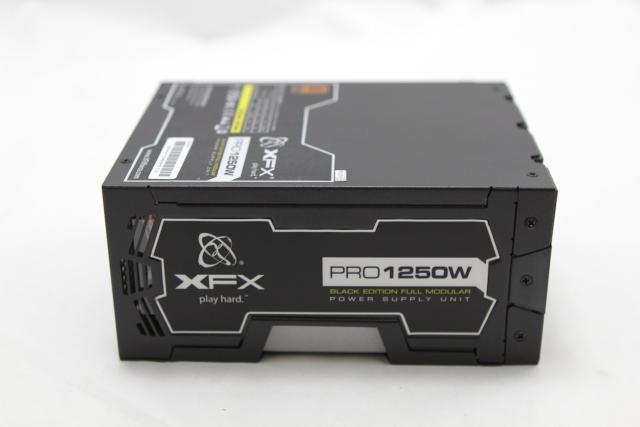 Hybrid Fan Mode
This Hybrid Fan Mode is pretty much the same as the 200W Silent Fan Mode we saw with the Cooler Master power supply. It basically lets you run the power supply without the fan turning on when your computer is idle. Once your computer needs access to more power, it will start up the fan without you having to click or program anything. A pretty neat too that will help you save power if you are like me and leave your computer on for most of the day.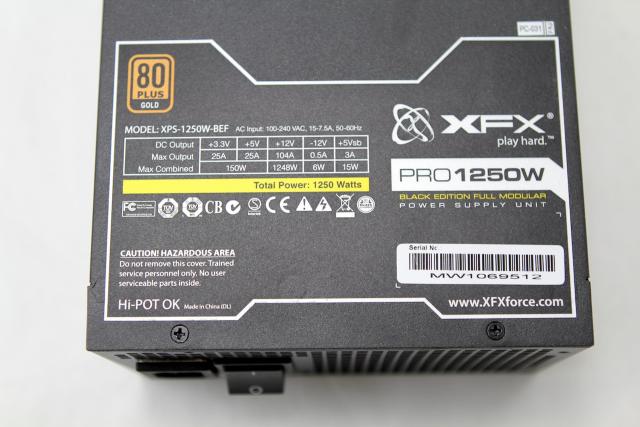 Eight PCI-E Connectors
What can I say about Eight PCI-E connectors other then it speaks for itself when it comes to gaming and computer enthusiasts. This allows for up to 4 high-end video cards in your computer all being powered efficiently. It supports both SLI and Crossfire. It really is a lot of PCI-E connections and is great for anyone that wants to build the ultimate PC.
The XFX Pro 1250W Black Edition power supply is definitely a great unit for your next high end system build. It offers efficient powering with their SolidLink technology and Hybrid Fan Mode.
Pages