Table of Contents:
XFX Pro 1250W Black Edition Power Supply
1 x Main Power ATX 24-pin (20+4 Pin)
1 x ATX 12V/EPS12V 8-pin (4+4 Pin)
1 x ATX 12V/EPS12V 8-pin
8 x PCI-E 8-pin (6+2 Pin)
11 x Serial ATA 15-pin
8 Molex 4-pin
2 FDD 4-pin
Aesthetics
The XFX Pro 1250W Black Edition looks really sexy and feels really durable. I feel like I could just throw it at a wall and it would probably still work at 100%. It's really heavy and you can really feel the quality with this power supply. They also have a nice laid out box with all the PCI-E cables and then the other cables on the side. I really like how they packaged this power supply because it makes you feel like you got your money's worth. If you are willing to spend money for a 1250W power supply, the presentation better look nice otherwise it would feel too cheap and not worth the money.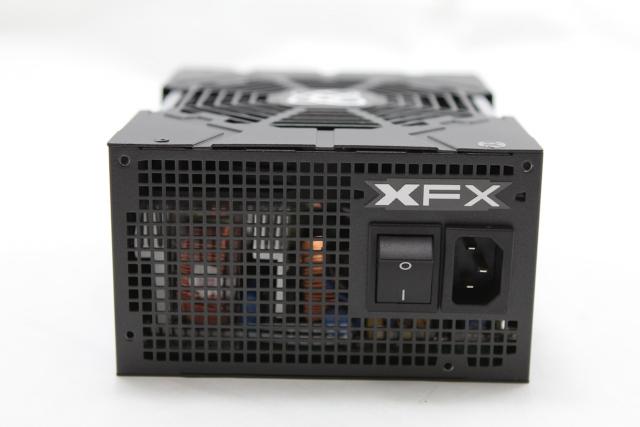 On the front we can see the DC power plug and the On/Off switch. I am still partial to an On/Off switch just because it allows you to safely turn off the power supply and you don't have to worry about short circuiting your board if the power supply is still plugged in.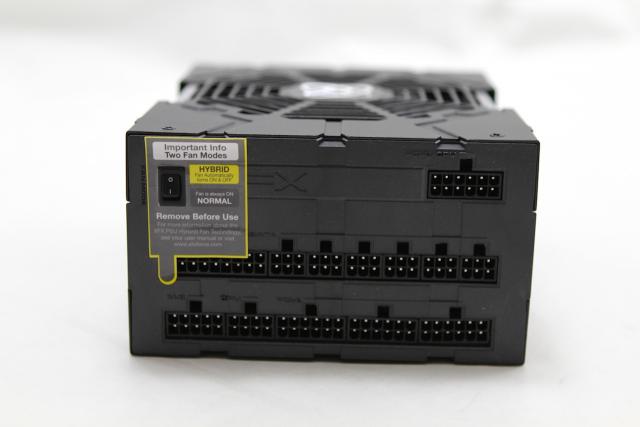 And then on the rear we can see the full modular in all its glory and as well as a Hybrid fan switch which I will talk about later in the review.
Fully Modular
As we've seen in previous reviews like the Cooler Master 1050W Silent Pro Hybrid power supply, I am a very big fan of fully modular units. It just makes cable management a breeze for any system and any enthusiast would definitely make it a priority to have that attribute. Having that big chunk of cables tucked into your case is never appealing for me. Although, I have to say I kind of liked Cooler Master's fully modular a little better because it was color coded with the PCI-E, CPU, Motherboard, etc. There are labels on the back of this power supply which makes it easy for this one too but I liked the color differentiation.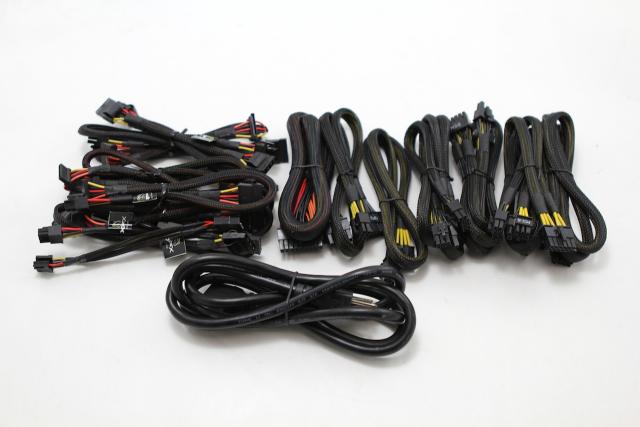 The XFX Pro 1250W Black Edition power supply is definitely a great unit for your next high end system build. It offers efficient powering with their SolidLink technology and Hybrid Fan Mode.
Pages