Table of Contents:
From looking at the results of our testing, it's clear to see that this new card pretty much traded blows with the GTX 580. That's not too bad considering that they are both in the same price range. Of course, this particular card is slightly overclocked and that probably accounts for how closely it was able to compete with the 580.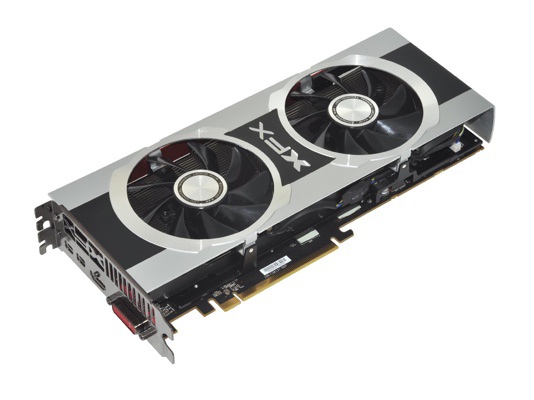 As you can see, we ran this card through every benchmark at our disposal. One thing that is interesting to note though is that we ran these tests with the latest drive that came out on the January 20th. There are bound to be further updates as AMD attempts to squeeze every last bit of performance out of these new cards. This means that we should see improvements in performance as time goes on and more mature drivers are released.
Right now AMD has really put some significant pressure on nVidia that is setting the stage for quite a showdown when the Green Team finally does release their next generation of GPUs. This is great news for consumers because competition always means lower prices and more value for your hard earned money. This has been a really strong launch from AMD and so far this new 7950 is following that trend. NVidia has their work cut out for them now and hopefully they will come back with a strong offering of their own.  
For the most part we were very pleased with the scores that this new card was able post. It didn't beat the GTX 580 entirely, but the 580 also wasn't able to really beat it either. As one card posted a better score on one test, the other card came right back in the next one. NVidia's GTX 580 has been out for some time now and isn't really likely to benefit much more from future driver updates. These new cards use a new manufacturing process and come with some very specific upgrades from the previous generation. This is likely to mean that we are just beginning to see what these cards are capable of and future driver updates are likely to increase performance even further.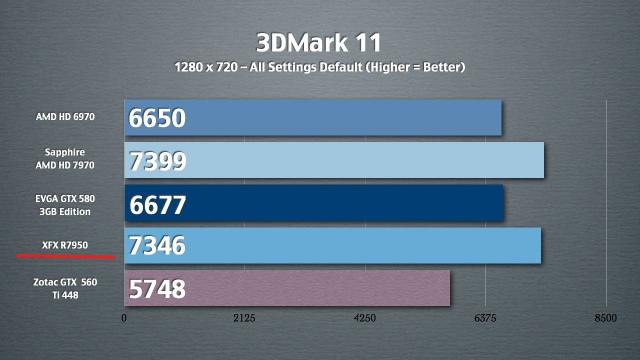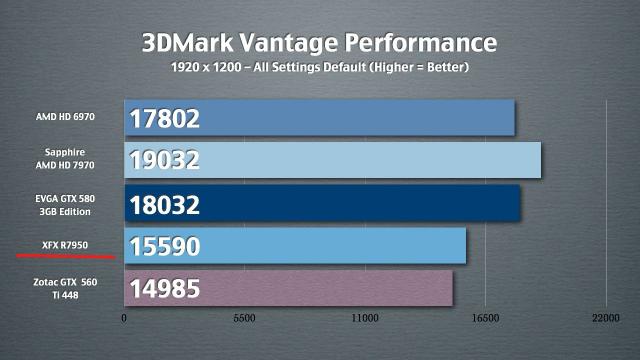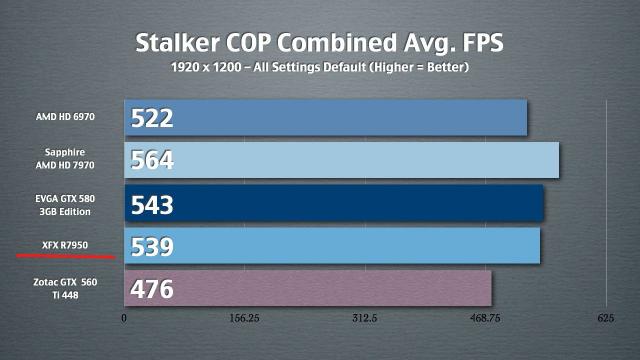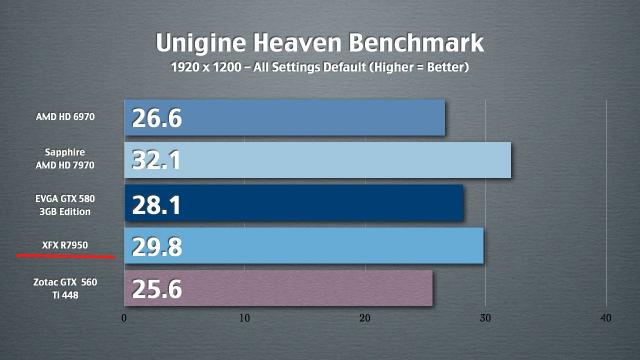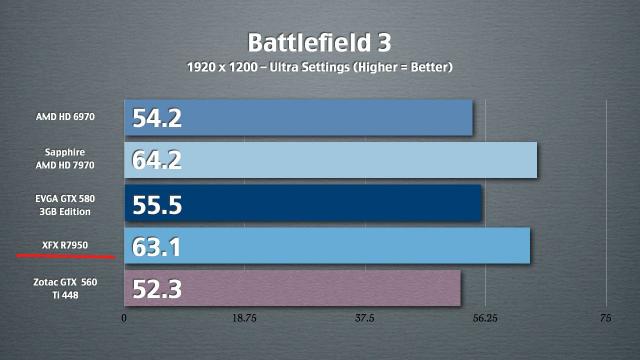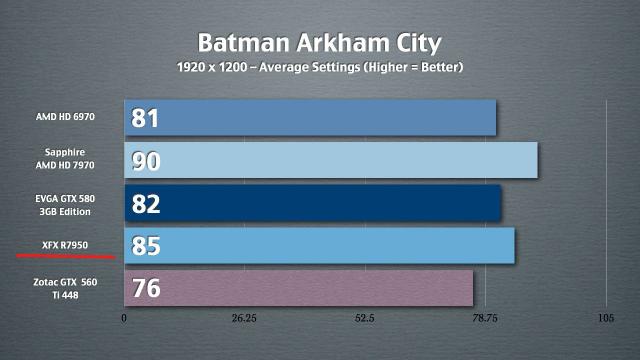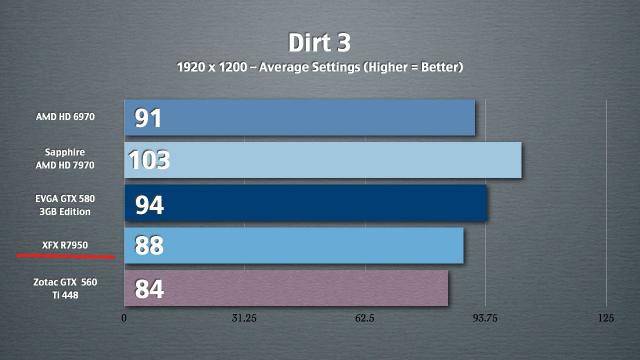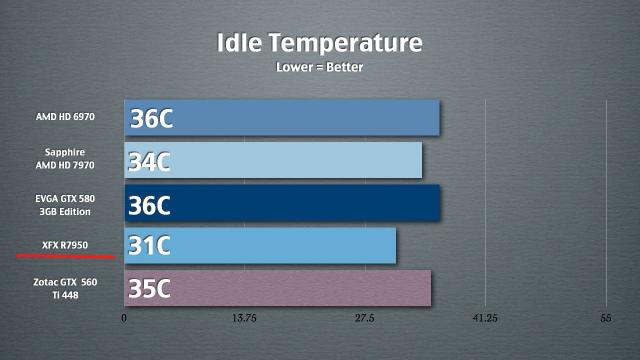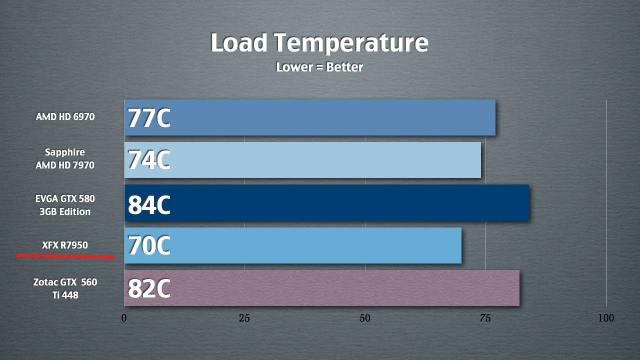 XFX have really raised the bar in terms of both esthetics and cooling performance. Other vendors are going to very hard pressed to be able to produce a card that can compete with this one. There really isn't any better choice right now for an overclocked version of this card and it wins the coveted Editor's Choice Awards.
Pages