Table of Contents:
This card is based on the reference design from a PCB standpoint, but the rest of the card is totally proprietary. It comes with a very nice overclock and a cooling solution that should provide better heat dissipation and less noise over the stock cooling solution.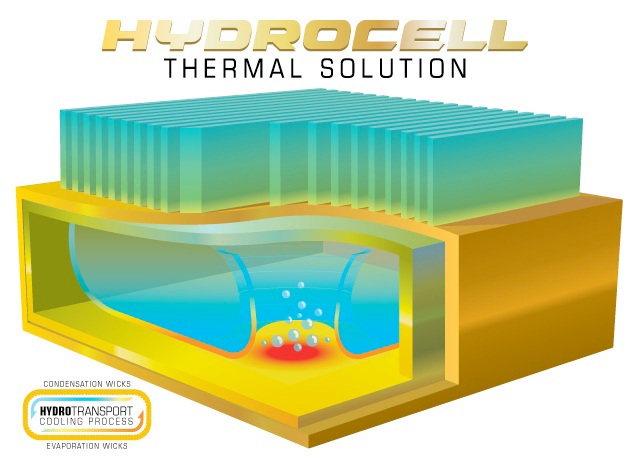 GPU edging has also been used with the selection of the GPUs for these cards. This means that XFX selected only the best performing GPUs for these cards. This will help to ensure that the overclock that they set it at will remain stable for a longer period of time and that there should even be a little head-room if you want to push it further. When coupled with their improved cooling solution these cards should perform really well and deliver performance that matches their cost.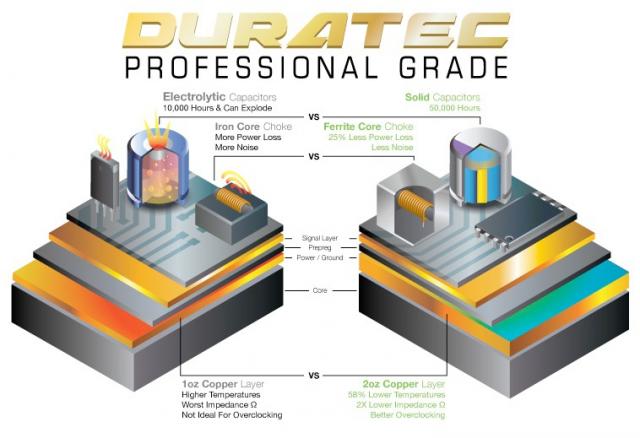 One of the great features that XFX incorporated into this card is something that many motherboard manufacturers have been doing for a while. They gave this card a full 2 ounces of copper in the PCB. This has the effect of doing a couple of things. It first helps to reduce temperatures by providing better heat dissipation. It also provides better protection from static discharges. This card also has all of the same Duratec features that I mentioned in the review for the 7970 video card. To take a look at those just go to that review. These are great features that do make a difference in the overall performance and longevity of this card.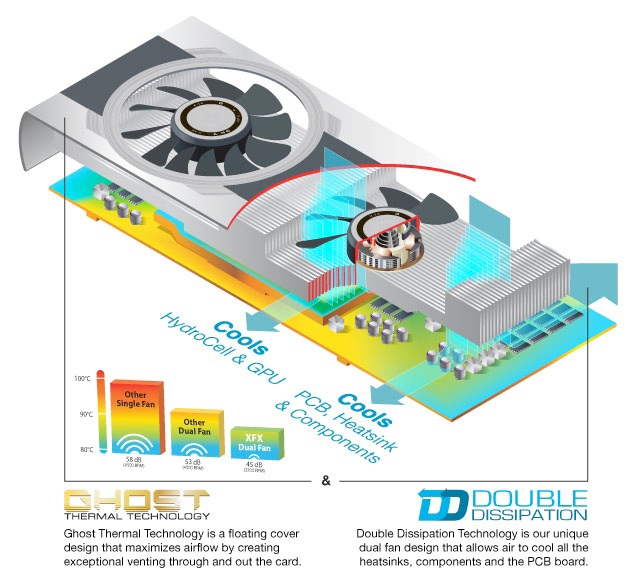 These cards use XFX Ghost Thermal Technology to provide better airflow to the hottest parts of the card. It also features a dual fan design that also helps to maximize airflow. This fan design is also better than the stock fan because it produces less noise. According to XFX these cards should stay about 13 decibels quieter and remain about 7 degrees cooler. This card also used a vapor chamber type of technology that is much more efficient at reducing heat than standard heat pipes. It uses a purified water solution that's contained within heat sink. As the water heats up it evaporates to the top of the heat sink where it cools and starts the process all over again. In this way it is more effective at drawing heat way from the GPU.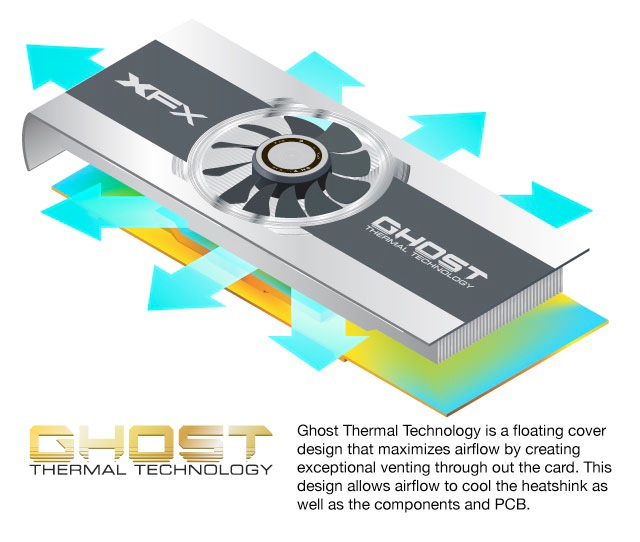 XFX have really raised the bar in terms of both esthetics and cooling performance. Other vendors are going to very hard pressed to be able to produce a card that can compete with this one. There really isn't any better choice right now for an overclocked version of this card and it wins the coveted Editor's Choice Awards.
Pages