Table of Contents:
Base Features
900 core clock frequency/Overclocked
28nm manufacturing process
1375MHz memory clock frequency 5.5 Gbps
384-bit Memory Controller
3GB of GDDR5
1792 Stream Processors
2 mini Display Ports
1 DVI Port
1 HDMI Port
Dual Slot
Crossfire X support
Requires two 6 pin PCI Express power connectors
Minimum 500 watt power supply
PCI Express 3.0
Before we get into the specifics of this card let's first take a look at what the reference design has to offer. AMD has really stepped up their game by releasing the first GPUs that are based on their all new 28nm manufacturing process. This has the potential to reduce temperatures and improve power efficiency.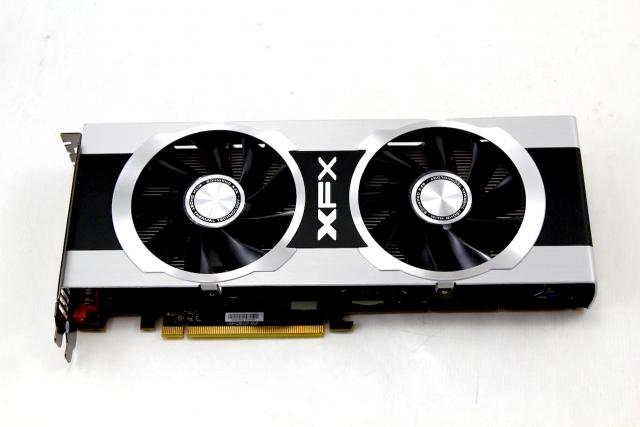 These new GPUs feature the same 384-bit memory bus bandwidth as the 7970. This is great because this means that these cards will be able to utilize the 3 gigs of GDDR5 that it comes with. That's right; these cards also retain the same amount of memory as 7970 as well. This is particularly important when using AMD's Eyefinity technology. This technology will allow you to use multiple monitors from a single card. Because of the way each display will require its own memory buffer the extra memory will allow for smoother frame rates and less of a performance hit when using this technology.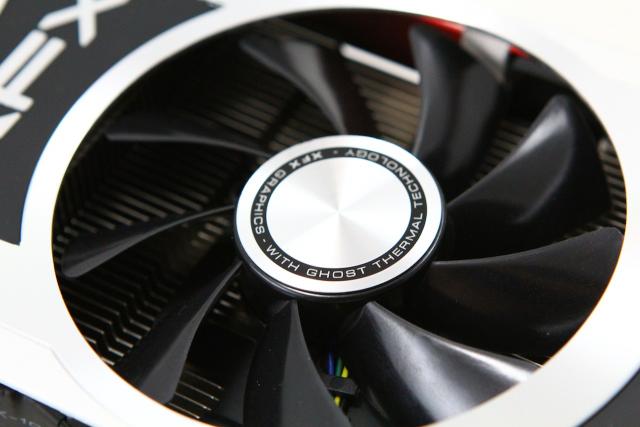 These new cards also feature full support for Microsoft Direct X 11. Direct X 11 brings several new technologies to the table and one of the most amazing is hardware tessellation. This technology allows for terrain and landscapes to incredibly detailed and realistic. It uses a new geometry that produces better detail and uses less power. There really isn't a way to describe what an improvement this is without actually seeing it in use. This makes such a dramatic improvement in realism that it's just amazing.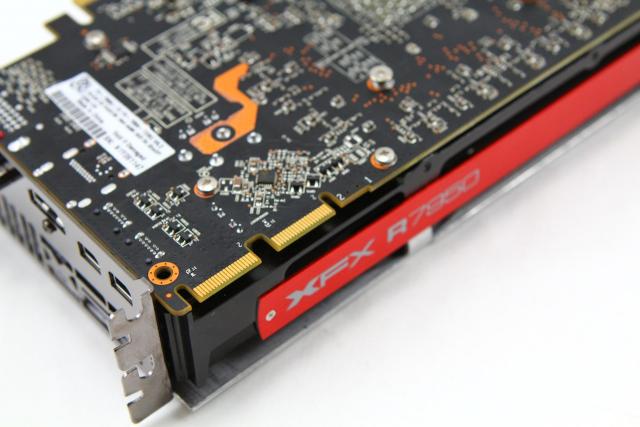 These cards are also capable of Quad HD/4k video support. This is amazing for a single card because this technology is just emerging. This means that the maximum supported resolution per display is 4096 x 3112 via the HDMI port. Video playback support at this resolution is just incredible. These HDMI ports are also capable of full HD audio and Stereoscopic 3D. For those that are looking for a great way to not only play the latest games, but also make their video playback look amazing, this is the card that you've been waiting for.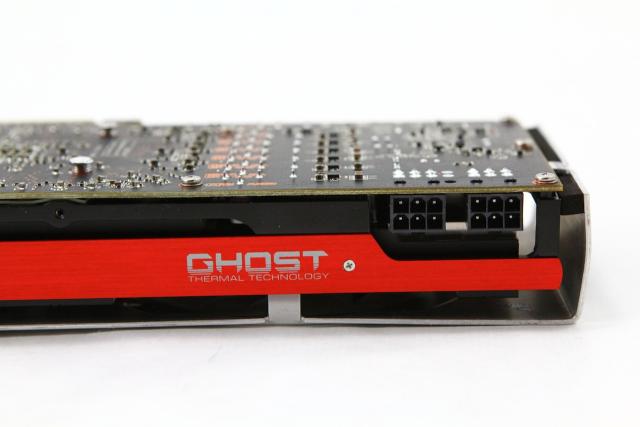 Another feature that these new GPUs support is the new PCI Express 3.0 interface. This new interface doubles the bandwidth of the previous generation. This really doesn't mean much yet though for video card performance. PCI Express 2.0 has never been fully utilized by a video card, so bottlenecking due to bandwidth limitations was never an issue to begin with. This new interface just means that it's going to be an even longer period of time now before it will be fully utilized. Devices like PCI Express hard drives might be able to make use of the extra bandwidth, but video cards just don't need that much bandwidth yet.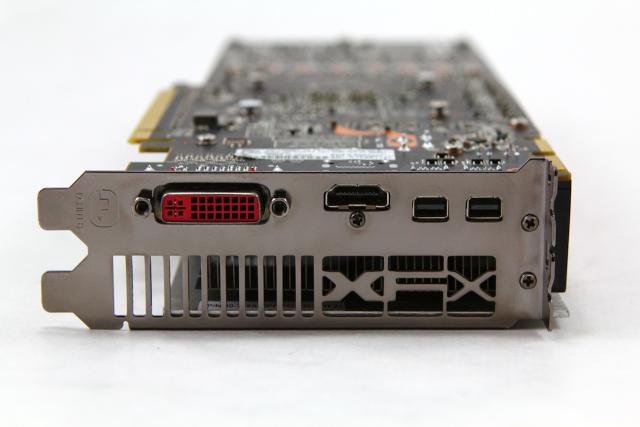 XFX have really raised the bar in terms of both esthetics and cooling performance. Other vendors are going to very hard pressed to be able to produce a card that can compete with this one. There really isn't any better choice right now for an overclocked version of this card and it wins the coveted Editor's Choice Awards.
Pages