Table of Contents:
HD 7770 Black Super OC Edition D. D. Features
Well that's a mouthful. This card does have a long name that gives you an idea of what to expect once you open the box. This card really is a beauty. It features a very nice brushed metallic shroud with dual fans. There really aren't too many cards that look nicer than this one. Let's see what performance tweaks and enhancements that XFX has added to set this card apart from the competition.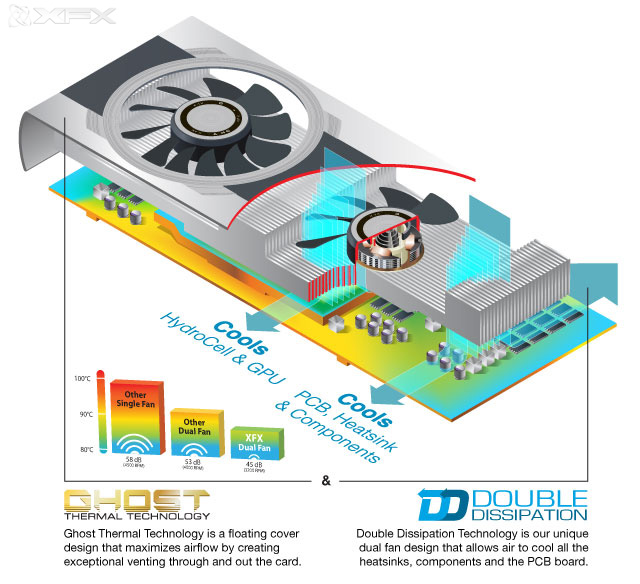 One of the most amazing features is that this card comes with a 120 MHz overclock from the stock design. This is the first GPU to come with such a high core clock to begin with and then XFX decided to go one step further. With this card pushed further like this it should give gamers a few more frames per second. With the dual fan design it should also stay fairly cool and nearly silent. We'll see if this is actually the case once we get into testing and benchmarking.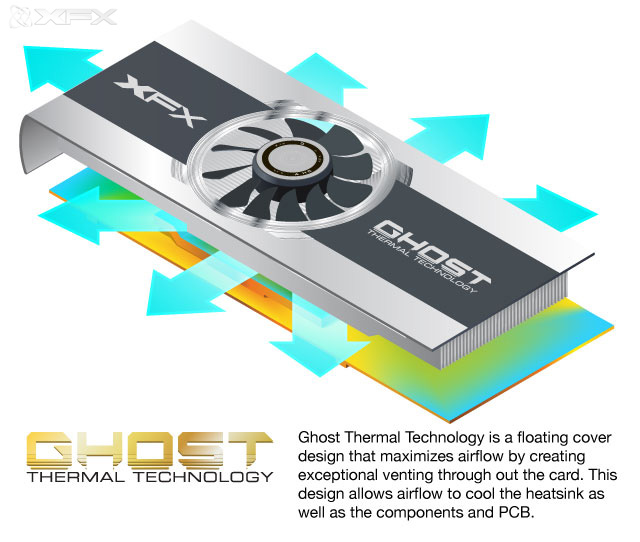 This card also features XFX Ghost Thermal Technology. XFX has put a lot of time and effort into the development of this new thermal technology and it shows. With the benefit of this technology these cards are able to dissipate heat more efficiently because the shroud is able to flex. This allows for the air to be pushed out of the card much more efficiently. One thing to keep in mind though is that a good deal of the heat will dissipate into your case. This means that you will get better thermal performance with a case that has good airflow.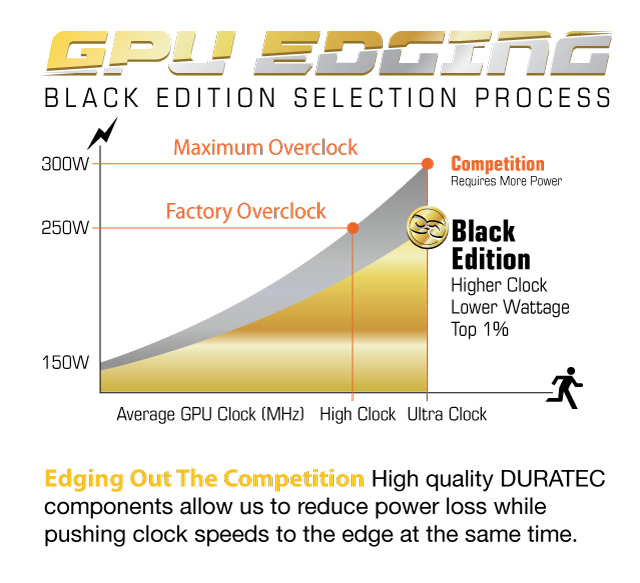 This card also has a very nice rear I/O to allow for connectivity of just about any monitor configuration that you might have. There is a single HDMI port, a dual link DVI-I port, and two mini-display ports; and to power the card you'll need a single 6 pin PCIe power plug. These cards are also capable of resolutions of  4096x2160 per display through the display port. These new GPUs also feature 640 unified shaders and 16 ROPs. This makes these very powerful cards for their size and also a great value at this price point. There is no doubt that these cards are going to be very popular with the budget minded gaming community.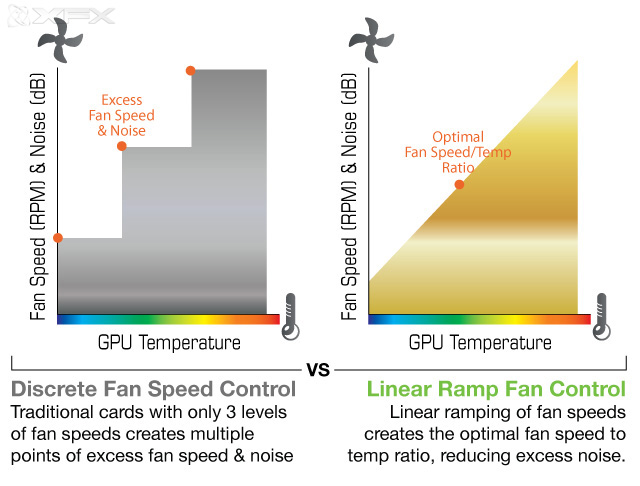 XFX has also included their entire set of Duratec features with this card. These features are meant to prolong the life of the card and enhance stability while overclocked. The first of these features is the use of all solid capacitors that offer dramatically better heat tolerances and improved longevity. Second is their use of the IP-5X dust free fan. This helps to prolong the life of the fan and improve thermal performance. Lastly is their use of the XFX bracket. This bracket allow for better airflow dissipation from the rear of the card. This should help to aid in allowing more of the air to be pushed out the back of the card instead of having all of it dissipated within the case.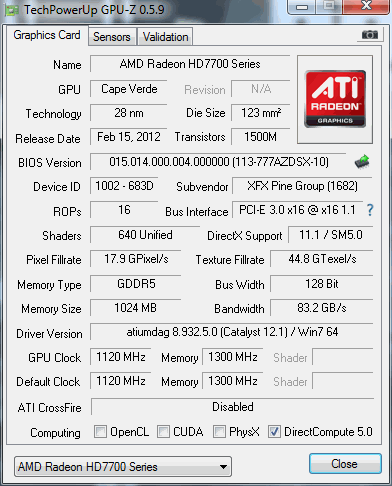 These cards are really geared more for the budget minded gamer and in this respect they really do shine. These are sure to become very popular cards and with the initial release drivers that we were provided, these cards were still able to deliver very playable frame rates at high settings and resolutions.
Pages