Table of Contents:
The Thermaltake BlacX Duet is a great storage device that gives you speed and affordability. Both USB 2.0 and ESATA ports are amazingly fast and can definitely transfer large and small files alike. I would definitely recommend using ESATA port if you plan to depend on using this storage unit heavily since it has much better transfer rates. The black on black color scheme and matte finish gives the product a nice aesthetically pleasing look as well.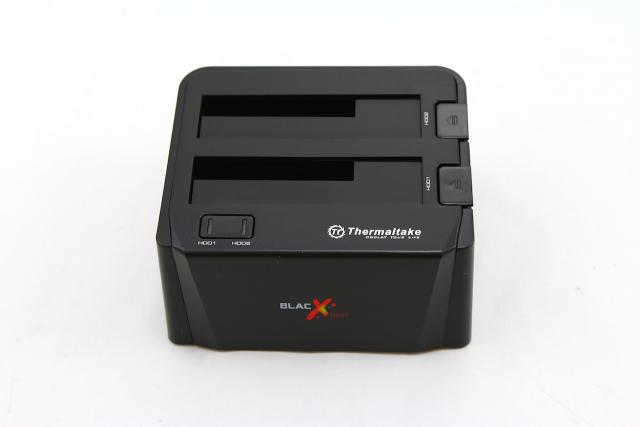 However, there are some things I did not like about it. There was no GUI that accompanied this product which made it feel very primitive since I had to use my computer to manage the space and the transferring of files. Almost every external storage device has its own GUI, so I think not including it in this one is disadvantageous. Overall, I think this product is still a great product because it allows you to store information at a much cheaper price than any NAS or SAN device. The Thermaltake BlacX Duet comes to the market at around $70 dollars and is definitely and a great product.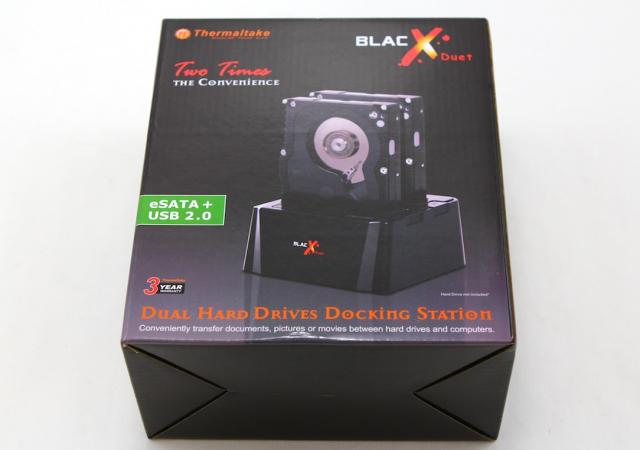 The Thermaltake BlacX Duet is a dual hard drive docking station with lightning fast transfer rates. And it is a bunch cheaper than any NAS or SAN storage unit you could find.
Pages