Table of Contents:
Package Contents
Thermaltake BlacX Duet
Power Adapter
Quick Start Guide
E-SATA Cable
USB 2.0 Cable
Dimensions: 

140 (W) x 120.82 (D) x 69.49 (H) mm
5.51'' (W) x 4.76'' (D) x 2.74'' (H)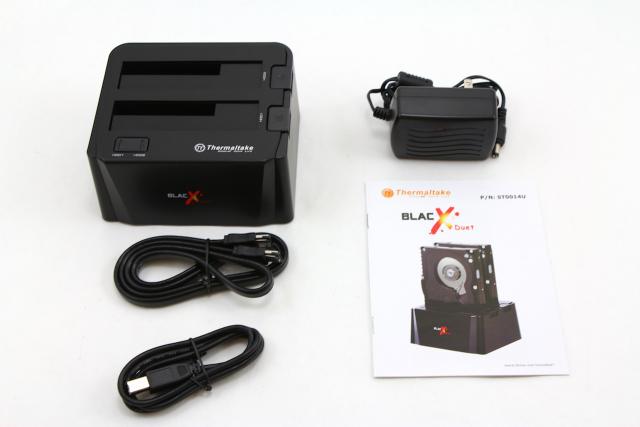 Features
E-SATA port
USB 2.0 port
2 x Hard Drive Docking Bays compatible with both 3.5'' and 2.5'' hard drives
Up to 2TB of storage (1TB each)
Hot Swap Capability
Supported by both Windows and Mac
The Thermaltake BlacX Duet has a basic rectangular shape with curves around the edges to make it not feel like just a black block. You have two eject buttons for both hard drives and a HDD power button with LED indicator. As I said before, it allows for both 3.5''and 2.5'' hard drives with an E-SATA port, USB 2.0 port, and DC-IN. All and all it looks like a promising product. With two hard drives of up to 2 TB of storage this can act as your external storage device for any computer whether you are a MAC or PC. It has a nice standard black color that isn't too glossy so it doesn't blind me when I shine some light on it.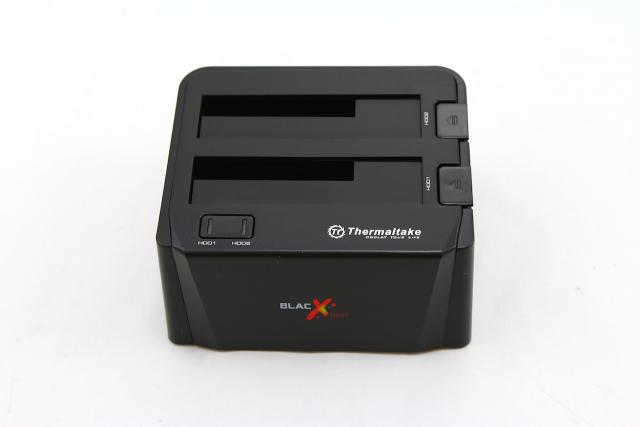 The material of the device is categorized as ABS Plastic which has a smooth feel and gives off and nice finish. It's definitely has a more aesthetic appeal than most square NAS or SAN storage units out there. And seeing your hard drives on the docking station is pretty sweet. The Hot Swap capability is a really a great addition since installing the hard drives is fast and easy. All you do is push down and it clicks into place, no annoying small screws or weird angles. Simple and easy.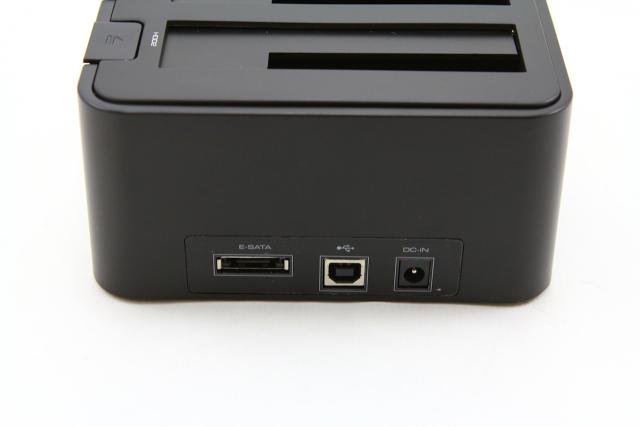 Both USB 2.0 and E-SATA cords have a measured length of 41'' or 1.04 meters. This is a nice cord length because it allows you to leave it on your desk while it's connected to your computer without the cord being too taut.
The Thermaltake BlacX Duet is a dual hard drive docking station with lightning fast transfer rates. And it is a bunch cheaper than any NAS or SAN storage unit you could find.
Pages