Table of Contents:
The Apogee™ Drive concept was first introduced by Swiftech mid-2007, and was the first high-end waterblock to ever incorporate a built-in pump. Coming up for the first quarter of 2012, the Apogee™ Drive II is a complete re-design of the original, and it squarely targets the extreme enthusiast market with such features as: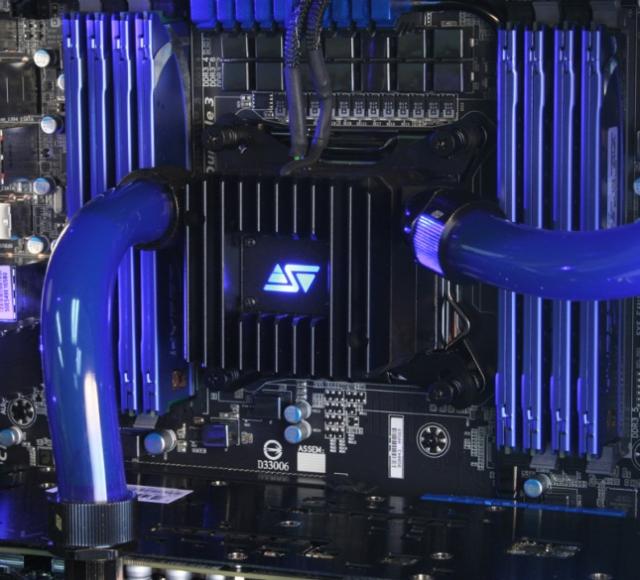 Unequaled thermal performance to date: superior thermal performance even to our flagship Apogee HD waterblock.
First waterblock ever to increase the system flow rate instead of restricting it, resulting in massive system flow rate.
Unparalleled Reliability (redundant pumps).
Fully speed adjustable (PWM).
Adjustable port fittings, G1/4 compatible, compression fittings compatible.
Multi-port technology compliant (dual outlet option available).
Compatible with all modern desktop CPU's.
Additional pump cooling heatsink to increase pump lifespan and reduce heat dump into cooling loop.
Cool looks (diode lit logo).
Built by Swiftech® to showcase several of its upcoming products for the first quarter of 2012, this high-end gaming system featured some of the best and latest enthusiast hardware the industry has to offer; it was demonstrated at the Xtremesystems.org Poker Tournament Event.
Pages