Table of Contents:
As I've mentioned previously, the most impressive feature of this case is its size. This will make installing just about any hardware that you can think of a breeze in this case. Being that there are 9+1 expansion slots even a four-card graphics configuration won't be a problem. There are also 9 external 5.25" drive bays and 6 hot-swappable 3.5 drive bays. This configuration is going to allow for an amazing amount of storage.
One of the most amazing features of this case is its dual unibody frame. This was first used in their TJ07 case and this is one of the main reasons this case is so expensive. This design no only looks good but it also helps to give the case its rigidity. Manufacturing a case in this way is a very expensive process but it's necessary for a case of this size and material. SilverStone is still the only company that even manufactures unibody cases.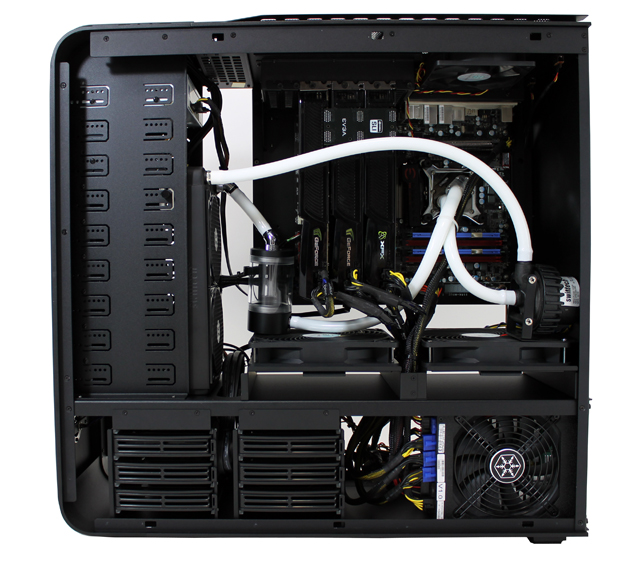 This case is as esthetically pleasing on the outside as it is on the inside. There is a large cut-out for installing the CPU retention plate without having to remove the motherboard. The motherboard tray is fastened with thumb screws so that if you want to you can remove the motherboard tray entirely from the case. Being that there aren't any rivets used is also going to make modding this case a whole lot easier. SilverStone gave this case a beautiful sand-blasted paint job through and through. It just looks really nice and should complement any hardware you choose to install in it.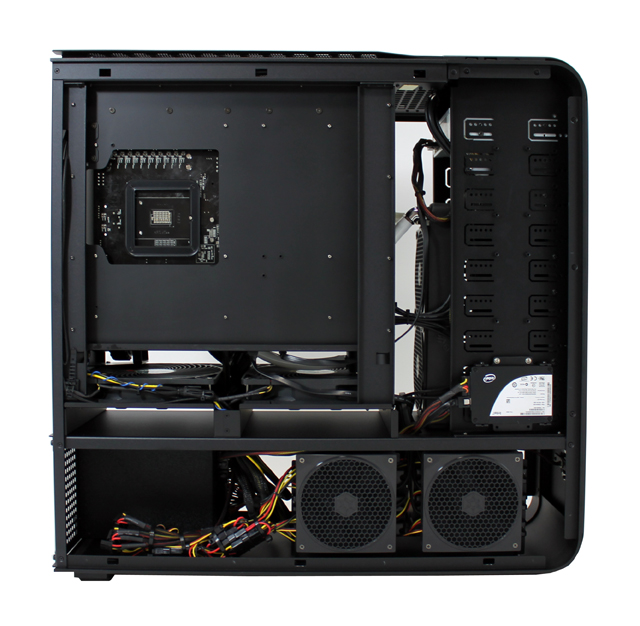 This case also lends itself fairly well to water cooling. All of the drive bays at the bottom can be removed if you would choose to install radiators there instead. With a front-mounted, pump/res combo you could really make this case fit just about any water cooling setup you can think of. There is even room for installing dual power supplies. SilverStone has thought of just about everything with regards to customization. Cooling of the case is handled by dual 180mm Air Penetrator fans that run from 700 to 1200rpm, a single 120mm exhaust fan that runs at 900rpm and two bottom mounted 120mm Air Penetrators that run at 1200rpm. This configuration will allow for optimal heat dissipation and filters are included for all of the intake fans to reduce dust accumulation.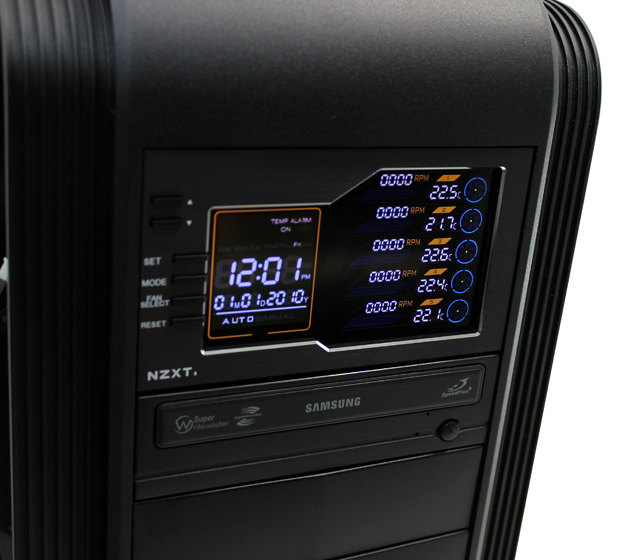 Due to the size and amazing amount of features that this case provides, there really won't be any problems with installing your hardware. This case provides support for motherboards that are up to 11" wide and graphics cards that are 12.4" long. There is also a good amount of room behind the motherboard tray to hide cables and there is also plenty of room in the bottom compartment as well. This bottom compartment is also an awesome place to install a water cooling system. You have plenty of room to mount radiators, pumps and reservoirs in this bottom compartment. With the included ventilation your radiators would be sure to get plenty of airflow. This case is definitely meant for housing an extreme system with all of the high-end hardware that you can cram into it.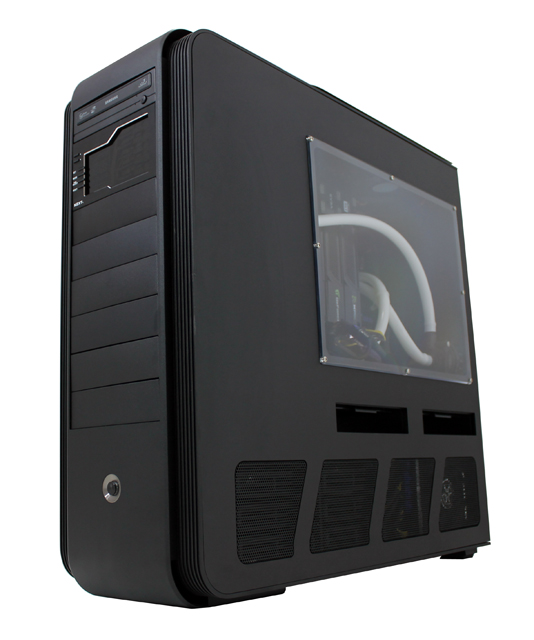 When you take the price into account you have to remember that this is most likely going to be the last case that you're ever going to need. I know that I've been through at least four cases over the last six years.
Pages