For those of you that saw my unboxing of this case you already know that it's enormous. I've seen apartments with less open space than this case. It looks and absolutely amazing and has a very formidable appearance. With the way the case is designed you can see why it's so expensive. From the rounded front bezel to the perfectly placed window, this case screams performance.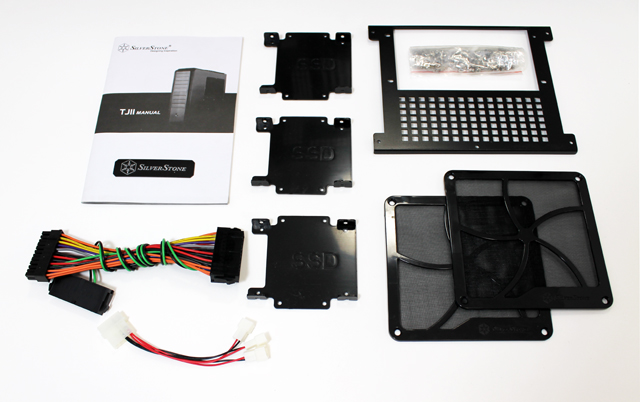 At the top of the rounded front bezel you'll find a centrally located power button. To the sides of the bezel are 2 USB 2.0 ports on the right, along with your microphone and headphone jacks. On the left side are 2 USB 3.0 ports and a reset button. There are 2 power buttons on this case as well. This is extremely convenient so that you can have this set up on a desk or the floor. Being that the USB ports and audio ports are nicely hidden allows this case to retain its clean appearance. This could have also been done with a small door, but I think this looks better.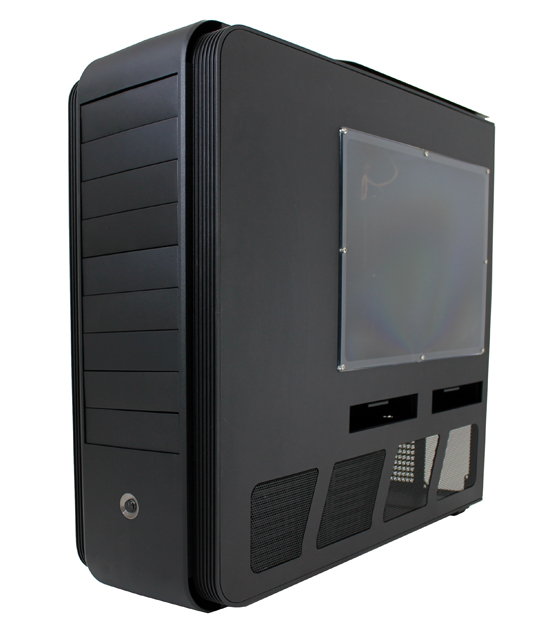 At the back of the case you'll find that the usual I/O ports aren't located here. Instead you'll find just a plain back panel and at the bottom you'll find room to install up to two power supplies. All of your usually I/O connections are actually at the top of the case, under a ventilated shroud. This is due to SilverStone incorporating their 90 degree motherboard rotation into this case. This is an awesome feature that works really well to aid heat dissipation. Being that heat has a tendency to rise, this case is able to use this to its advantage. With the way this case is laid out, airflow is completely optimized. This case was made for hot-running, high-end hardware.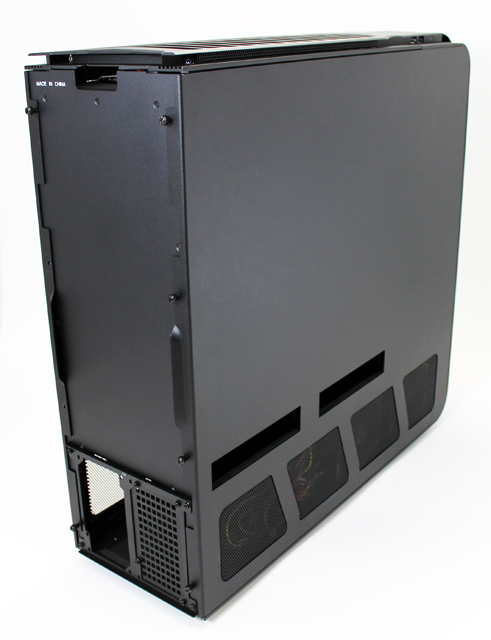 On the left side panel you won't find a window or any bulges to hide cables behind. There are two slots for the Air Penetrator fans and ventilation for your power supply(s) and hard drives. On the right side of the case you'll find a large acrylic window to display all of your high-end hardware. This window is perfect because it only shows the motherboard area. This way you won't see any of your drives and if you take the time with your cable management you can really make your system look good. You can also see the Air Penetrator fans at the bottom and can access the filters through the fan slots. This is great because you won't need to open the case to remove and clean your filters. There is also a large ventilated area on this side for your power supply(s) and hard drives.
This case has been really well thought out and you can see that this case was designed with the extreme enthusiast and extreme gamer in mind. This case looks amazing and has so many amazing features that would be hard for any other case manufacturer to beat. When we first got this in the box we all knew it was going to be amazing. In terms of sheer size this is the largest case that we've ever reviewed and it's also the most expensive. To keep things in perspective this case retails for about 659 dollars. Our job with this review is to let you know whether or not it's worth the price. Another thing to keep in mind is that due to its size this case isn't going to be able to fit just anywhere. You are probably going to need to move things around to make space for this case. One thing's for sure though and that is that wherever you put it it's going to make a statement.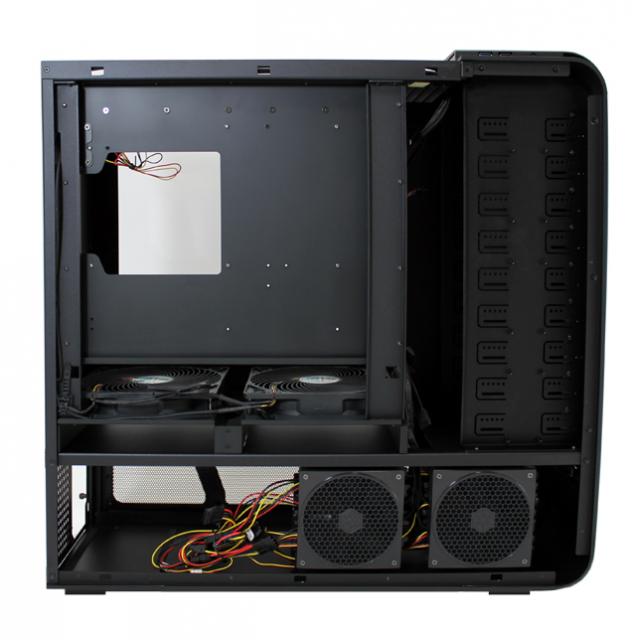 When you take the price into account you have to remember that this is most likely going to be the last case that you're ever going to need. I know that I've been through at least four cases over the last six years.
Pages