Now that we've had a good look at the exterior of the case, let's see how easily we can install our hardware and take a look at the features. One thing I'd like to mention though is that this case retails for about 100 dollars. This makes it one of the most affordable full tower cases on the market.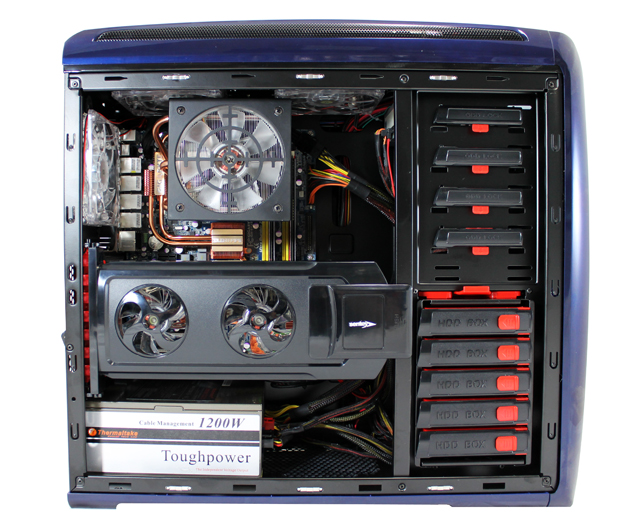 There is plenty of room to work in once you remove the side panels. A feature that I really like about this case is that the expansion card cooling bracket doesn't need to be unplugged to remove it from the case. There are contacts on the inside of the case that cut power to these fans when the bracket is pulled away from the contacts. There are also plenty of routing holes around the motherboard tray to route all of you cables and a large cut out for the CPU retention bracket. This will make changing out your CPU cooler easy because you won't have to remove your motherboard.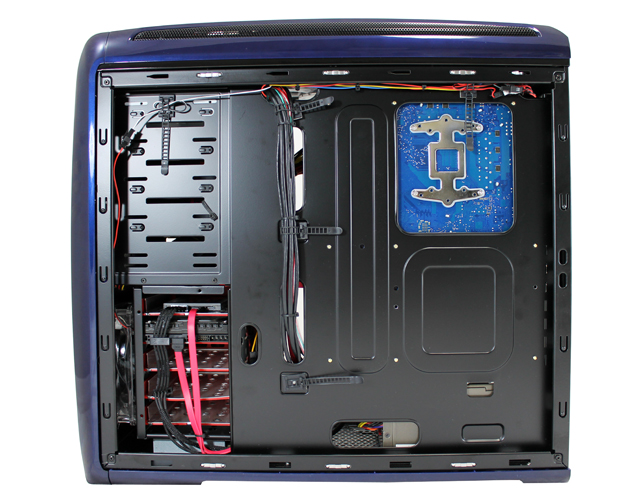 Installing optical drives is a very easy process. You should first pull the front panel away from the case. You'll want to do this carefully so that you don't damage the clips that hold the panel in place or damage the cables that are connected to the card reader. Once this is done you then just slide your optical drive into place and snap the retention mechanism for the drive down and into place. Once the retention mechanism is secured the drive is held into place and won't move around. This is actually one of the better retention mechanisms that I've seen.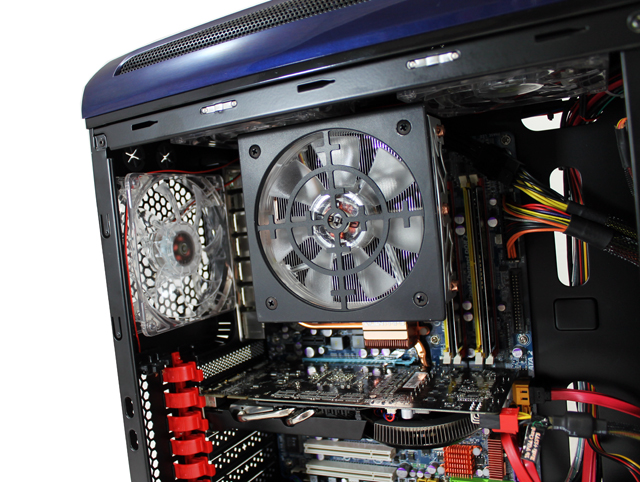 To install hard drives is also a very simple process. You simply push down on the lever that holds the hard drive caddy in place and then remove the entire caddy. Each bay has its own slide out tray and can be used for either a 3.5 inch or 2.5 inch hard drive or SSD. You do have to screw your dives into the trays, but aside from that it's a tool less installation. It's just a shame that Sentey didn't include rubber grommets for dampening hard drive noise and to prevent vibration that can eventually damage mechanical drives. Once the drives are installed in their trays you then just slide the caddy back into the case and lock the lever back into the bay.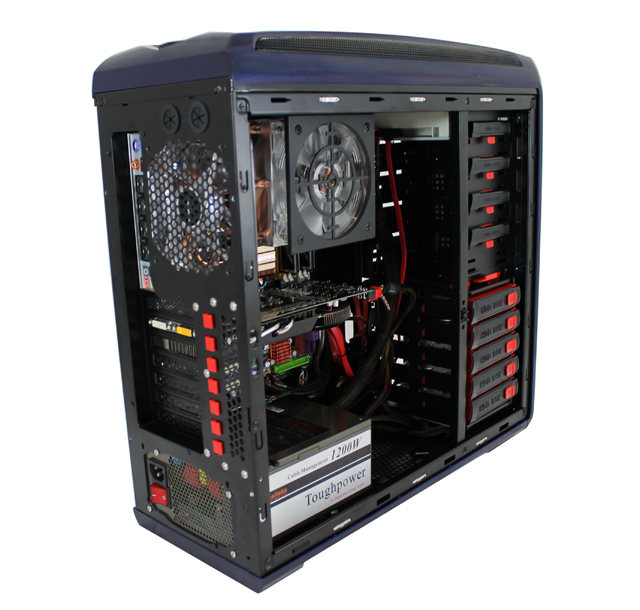 There is also a tool less mechanism for installing expansion cards. To install an expansion card you first have to remove the metal place holder for the card that you'll be installing. Keep in mind that some video cards will require you to remove more than one place holder. You will then install your card on the motherboard and use the motherboard's retention system along with your hand to hold in place. Then all you have to do is move the plastic retention clip over the metal bracket on your expansion card until it locks into place. I have to admit though that the plastic on these clips may not hold some of the heavier video cards that are currently on the market. You may still need to use screws for these heavier cards.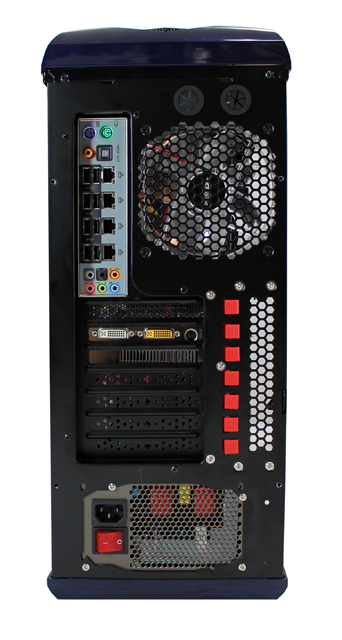 For a full tower case it really it doesn't look that large. Don't let this fool you though because it is definitely a full tower case. This case comes in blue, black or red and they all have a gloss finish. This case has a steel frame with plastic panels on the front, top and bottom.
Pages