Our benchmarks consist of several different applications that we use to stress every aspect of the motherboard. We use PC Mark 7, SiSoft Sandra, Cinebench and x264 encoding to really put these boards under extreme stress and loads. One thing that I have to make note of here is that we were unable to ascertain the retail price of this Sapphire motherboard. There wasn't any pricing information on their website either.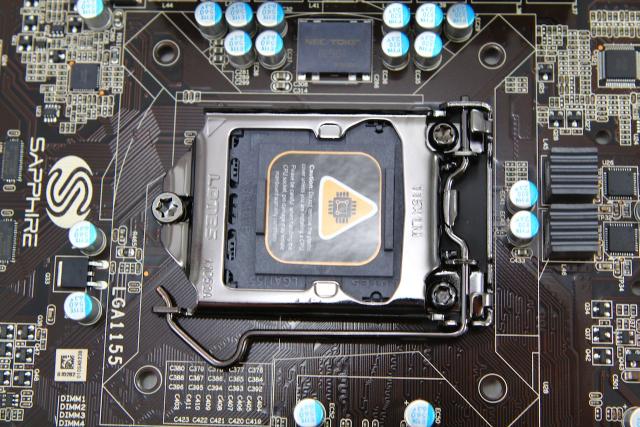 Not knowing the price that this board is going to retail for does make it a bit difficult to categorize. As far as I can tell I would say that this board will probably price around 120 to 140 dollars. This is really just an educated guess, but this is what we'll be going with to discuss how this board performs. When you compare it to other similarly priced boards it actually performs really well. In its supposed price range there really isn't any other board that can compete with it. This is very impressive performance for Sapphire here. They have come out with a very competitive offering. It's really going to depend on the price that they set for it though. I would be very surprised to see this board retail for more than 140 dollars.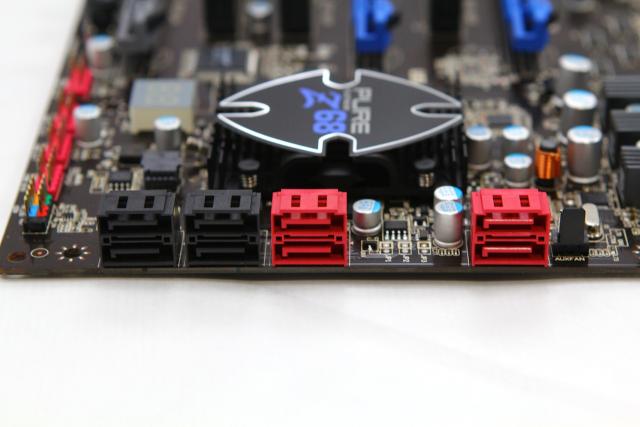 One thing that does hold this board back though is its lack of SLI support. With most of the other Z68 boards that we've seen they've all supported both multi-graphics platforms. This is something that will make prospective buyers think twice about it. Sapphire has been a solely an AMD/ATI vendor for some time now and this is probably the reason they aren't able to offer SLI support. This is unfortunate because it's one of the only drawbacks of this very nice board. The lack of SLI support doesn't impeded performance at all and AMD graphics fans aren't going to miss it anyway. When looking at the scores you can see that this board was meant to perform at a very high level and the lack of SLI support shouldn't be the only reason that you would overlook this board.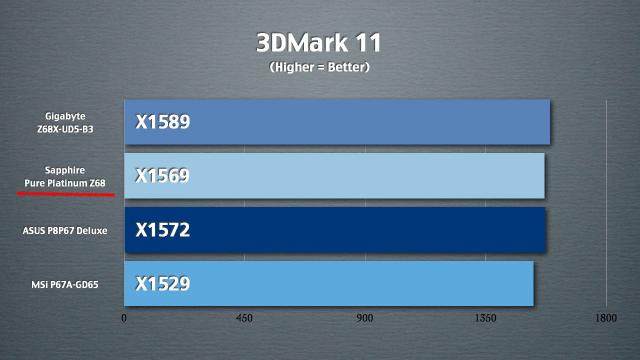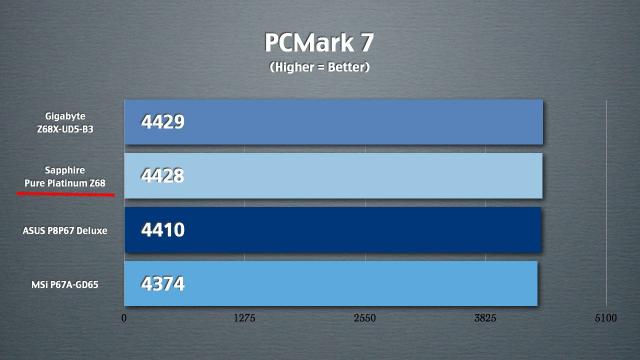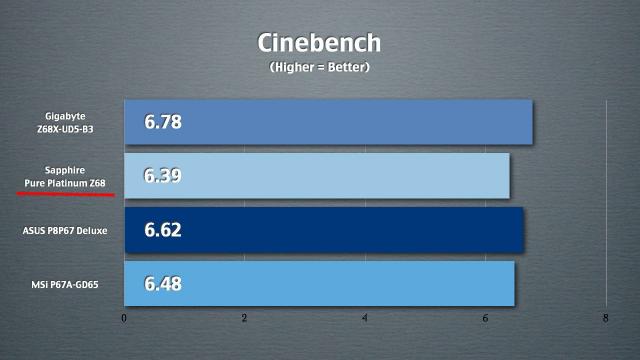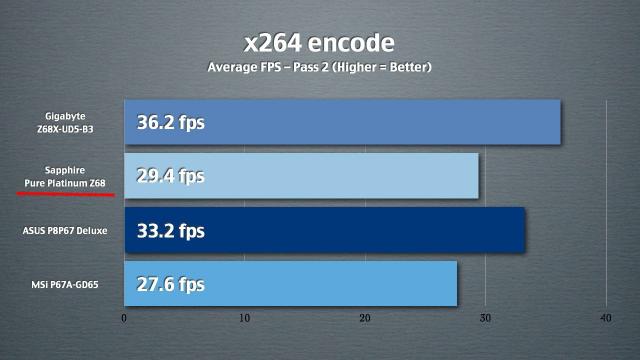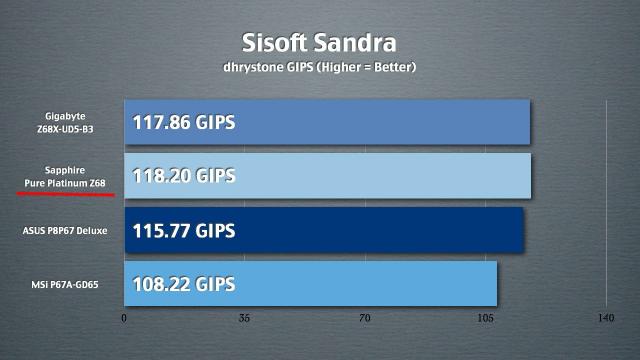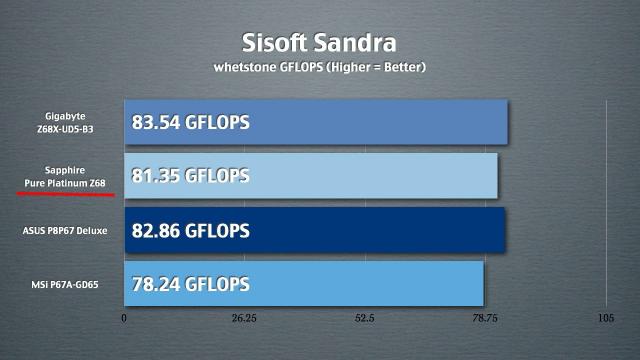 It's really going to come down to your personal preference and the hardware that you already might have. If you've already got an AMD video card or two then the lack of SLI support isn't even going to matter. If you've already got a build that features a very striking black and blue theme, then this board would also be one you should be considering. If these are things you are looking at purchasing for your next build anyway, then again this will be a board you should look into purchasing.
Pages