Table of Contents:
Now that we've had a good look at some of the features that the chipset has to offer let's see what Sapphire has added to make it even better. Sapphire has added CrossFireX graphics support on this board. This gives users great expansion capabilities for their Radeon graphics cards to enhance their graphical power.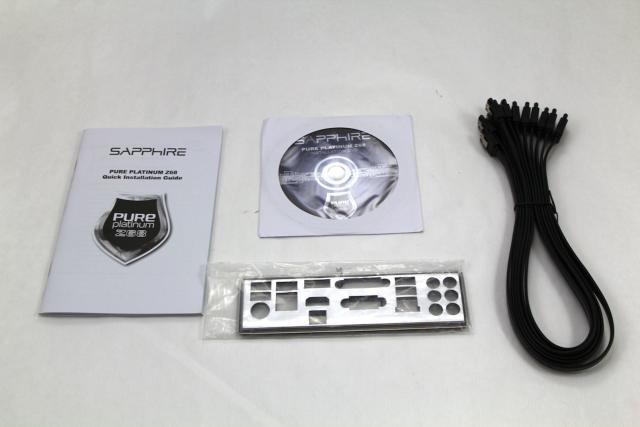 This board also features an LED diagnostic display that also gives CPU temperature. LED displays like this are one of my favorite features. This gives the user a really easy way to diagnose problems with their hardware. That Sapphire has also added CPU temperature monitoring is also really nice. To use these features all a user will have to do is consult their user's manual for the meaning of the different codes.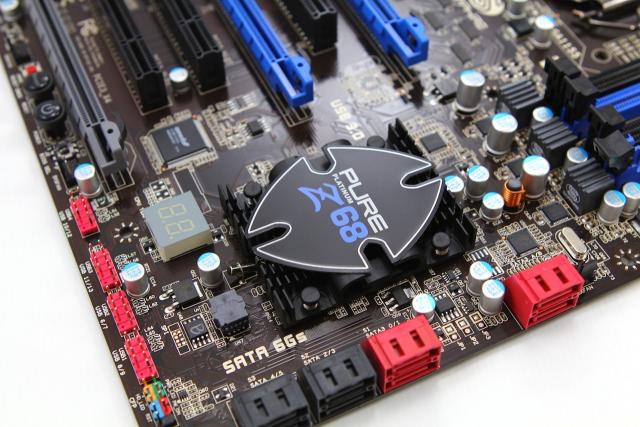 This board also features 100% solid capacitors for prolonged life and super low ESR and heat resistance. Solid capacitors are starting to be used by more and more manufacturers because of how much more stable and efficient they are over the old wet capacitors that motherboard manufacturers used to use. These boards use film solid capacitors that have very high heat tolerances and can deliver very good endurance for prolonged usage at full voltage.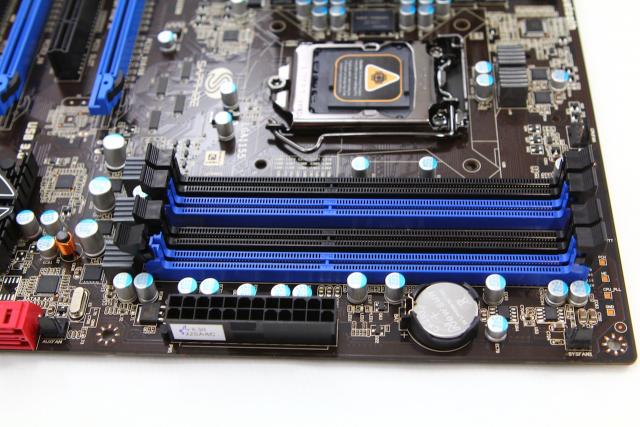 When looking at this board for the first time the black and blue color scheme really stands out. This color scheme will go really well with most systems. One thing that I have to add though is that the color scheme is not uniform throughout the board. For some reason Sapphire chose to use red and black SATA connectors and a grey PCI-E slot. I'm not too sure why they chose to mess with the colors in this way. It just detracts from the look of the board in my opinion. Of course the look of the board has nothing to do with how well it performs.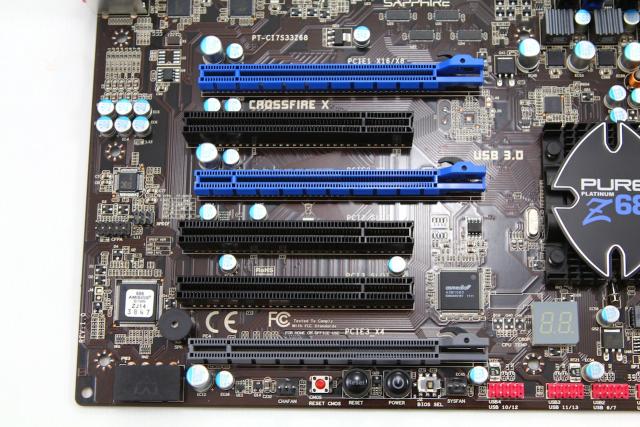 Sapphire has also added their TriXX monitoring, tweaking and overclocking utility for this board. This is a really nice utility that allows the user to monitor and tweak their performance within the Windows environment. TriXX has a very nice graphical user interface that is easy to navigate and gives the user all of the options that they'd be most interested in using. It can change everything from voltages to clock speeds and monitor your temperatures as well. This is actually one of the better overclocking and tweaking utilities that we've seen. It gives you nearly the same options as your BIOS.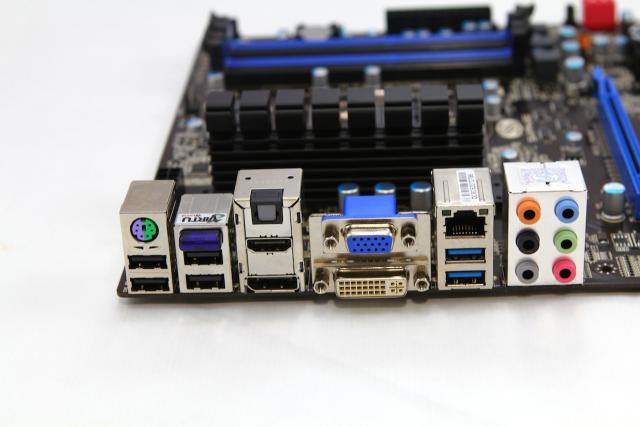 It's really going to come down to your personal preference and the hardware that you already might have. If you've already got an AMD video card or two then the lack of SLI support isn't even going to matter. If you've already got a build that features a very striking black and blue theme, then this board would also be one you should be considering. If these are things you are looking at purchasing for your next build anyway, then again this will be a board you should look into purchasing.
Pages