Table of Contents:
When it comes to features on a VGA card there are only a few paths you can go by, as the basic design of the cards GPU and its other parts have a limited amount of room to fiddle with. That said the options that are available become key points when looking for thee card to spend your cash on and you should always shop wisely. Non-Reference designed cooling along with overclocking is the premiere changes you will see on advanced high-end products such as this HD 7970.  Here is what Sapphire has to say about their new Dual-X technology. The SAPPHIRE HD 7970 OC Edition features Sapphire's new dual-extractor technology called Dual-X, which is a highly efficient multi-heatpipe cooler with dual fans providing quiet and very cool operation during normal operating conditions, and superb cooling performance even under extreme load due to superb its cooling features. This card is based off a totally non-reference design unlike many of the HD 7970 cards being sold today that are just an AMD card with a new sticker attached.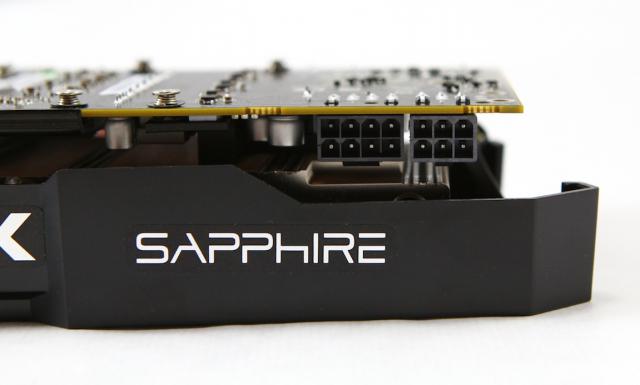 The HD 7970 from AMD is the most powerful single chip GPU ever built, it has a new internal structure with 32 compute units and a total of 2048 Stream processors. The SAPPHIRE HD 7970 OC Edition ships with a raised core clock speed of 950MHz, and 1425MHz for the memory. Its Dual BIOS switch allows users to select the higher performance settings of a 1GHz core and 1450MHz memory, making the fastest card in its class. It is a bit hard to see, but there is a tiny switch  located to the left of the 8-Pin power connector, this switch is used to change between BIOS. This can also be used as a backup in case one of the BIOS chips gets corrupted, one switch and you are on the alternate BIOS, this is a great feature for the overclocker.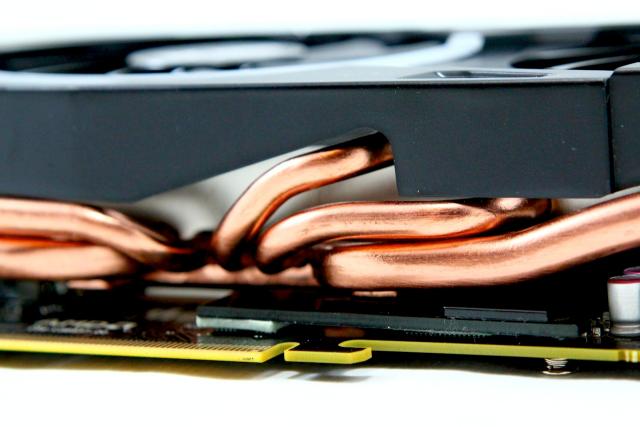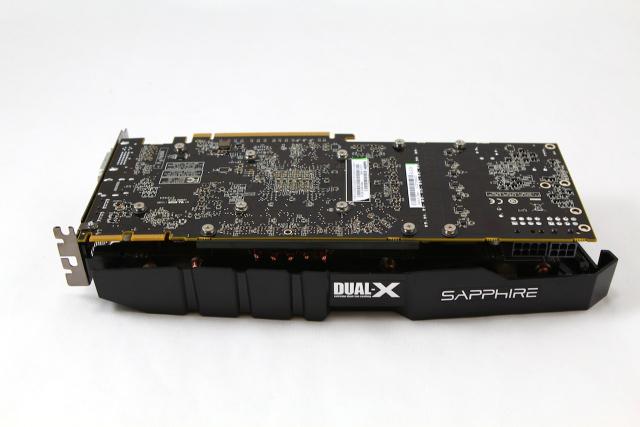 This setting also uses a more aggressive fan profile and raises the limits for maximum overclocking. The card is also based on the latest 28nm process, which allows better chip yields for AMD and lower overall GPU temperatures for you. The better the card is cooled the more headroom you shall have for your overclocking adventure and with Dual-X you get Vapor-X like cooling with the addition of 2-fans cooling the card as well. You can very clearly see the copper Heat-Pipes on the side picture of the card, these dissipate the heat away from the GPU and then the fans blow the heat away form the card helping to maintain a cool running product.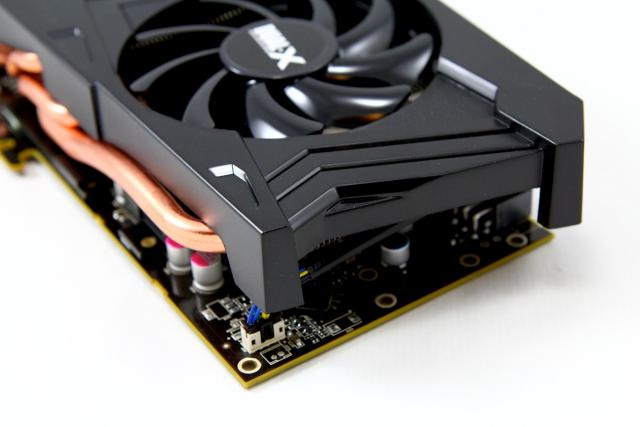 If you like the color scheme of black on black, then you will really like the Sapphire HD 7970 Dual-X as its design features those colors in a plastic shroud that hides most of the cooling parts that are connected to the PCB.  The card requires one 6-Pin 75W and one 8-Pin 150W power connectors and if you have an older PSU they include the Molex adapter cables in their bundle. The card itself is not a power hungry beast and most users with a 600W or better PSU should be fine to run a single card without problems. The card can also be used in a Multi-GPU configuration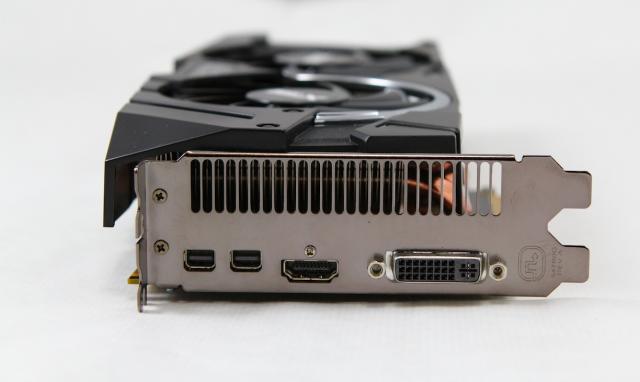 You also get all of the features that AMD is famous for such as EyeFinity MultiMonitor Technology, CrossFire Multi-Card Technology and for those who use HDMI or Display Port sound you get Dolby TrueHD and DTS Master Audio support via those connections. If you are using one of the latest 3D monitors you can also watch movies in Full3D with AMD's HD3D support, this is not the same as NVIDIA's 3D vision, but works fully well in movies, Play Station 3 and with your 3D compliant TV. Many companies offer their own flavor of overclocking software tools and Sapphire follows suit with their own software suite Tweak Utility called TRIXX that allows you to manually adjust the various aspects of your VGA card to achieve its maximum potential.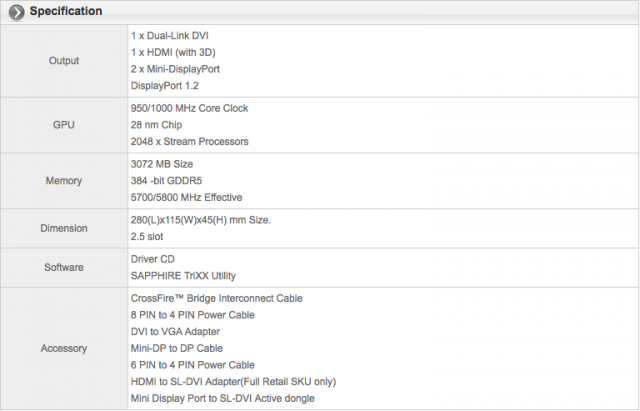 Superior cooling and instant overclocking make the Sapphire Dual-X HD 7970 a step above the usual reference based cards and having the protection of its dual BIOS makes it very overclocker friendly, always a great thing!
Pages