Table of Contents:
This card was put through the barrage of testing that we have at our disposal and we were quite pleased with the results. For the most part it was just slightly behind the XFX card that we tested previously and therefore also traded blows with the previous single GPU king, the GTX 580. This is awesome because these cards do come in at a lower price point than the GTX 580.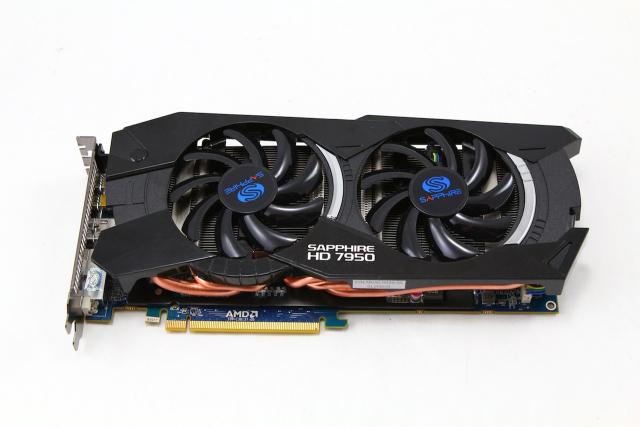 Where these cards really shine is in their value. They currently represent a really good bang for your buck. AMD has really come out swinging and showing that they can still give nVidia a run for their money. For these cards to be able to perform very similarly to the GTX 580 and for less money, is just awesome. Nothing helps to bring down prices and give consumers choices like this kind of competition. These cards have some amazing features and the new architecture has proven to be cooler than AMD's previous generation of cards. Throughout all of our testing this card didn't once climb into the 60 degree Celsius range. That's pretty amazing when you consider the performance and the fact that the fans didn't get very loud either.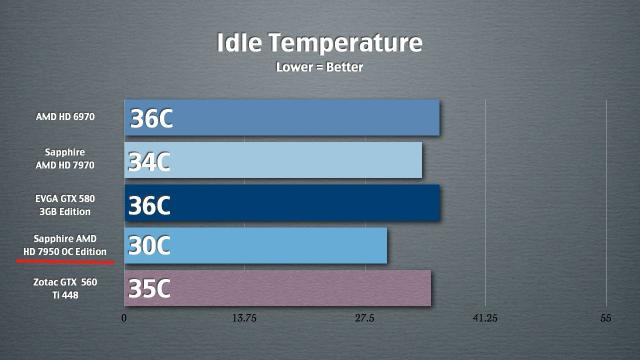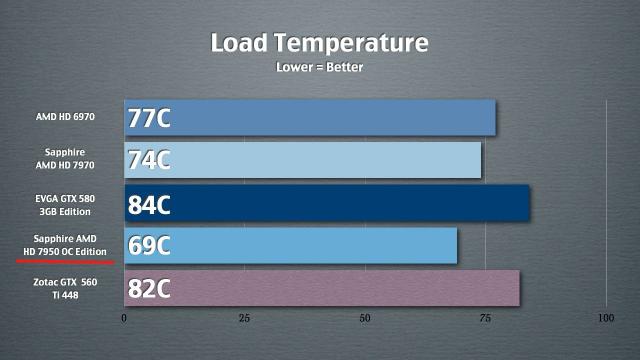 With these kinds of scores there is no question that these are very powerful cards that can probably be pushed even further with a little tweaking. There is no question that future driver updates will likely enhance performance and so will patches to many of today's video games. We are just starting to see what these cards are capable of and I have a good feeling that they can probably handle even higher clock speeds as well. Sapphire has given us another great performing product that's sure to be on the short list for those looking to get their hands on a new 7000 series graphics card. There a few things that I would have done a little differently in terms of the design, but I'll get into that in my conclusion. From the scores that this card was able to post, there is no question that Sapphire has once again delivered an amazing card that comes with a very competitive price tag.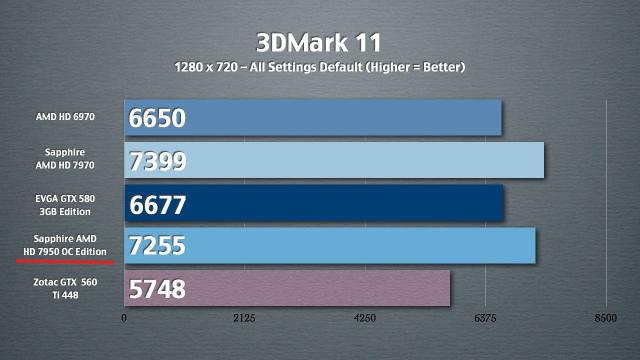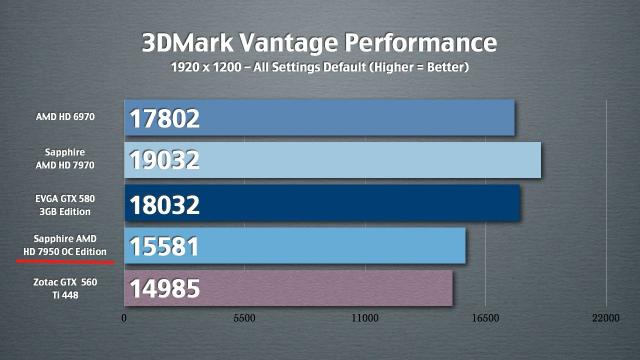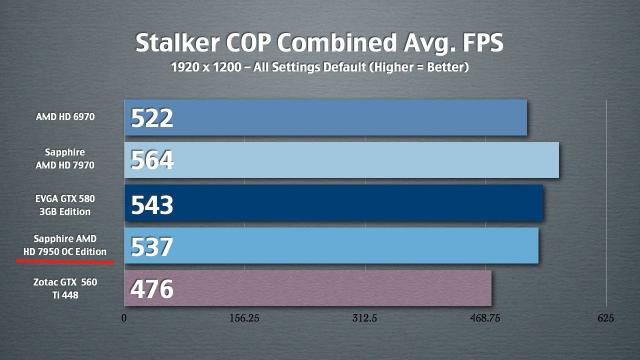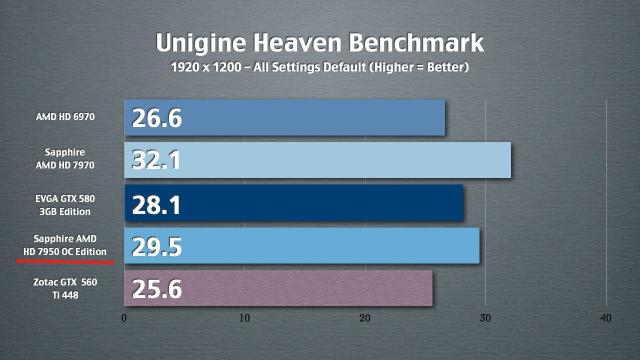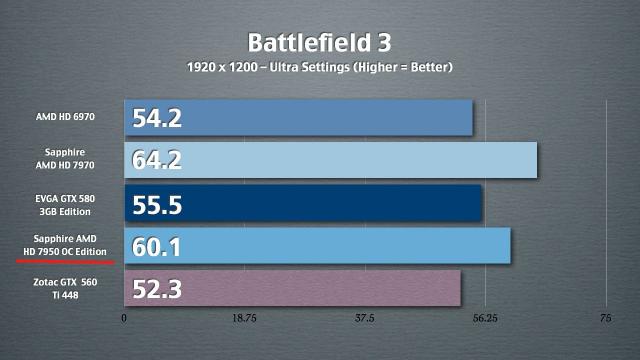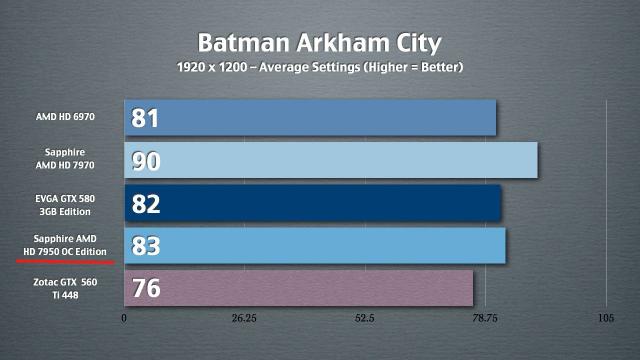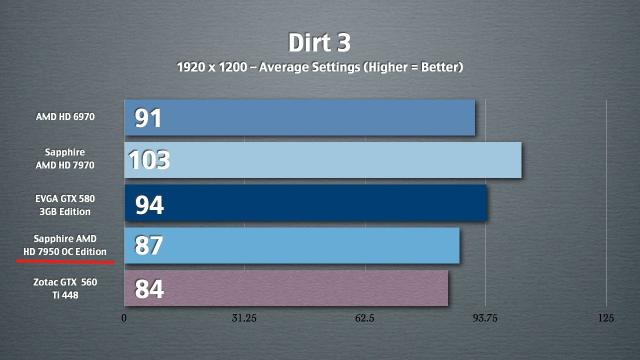 The Sapphire HD 7950 has 900MHz Overclocked Core Speed And Features Excellent Cooling As Well As A Very Nice Content Set. This is a very Hot Product for those wanting the latest in technology, but a still affordable price point.
Pages